We asked some of the mums and dads in our team for their top tips on travelling long haul with infants...
Natasha, Aviation
• Travelling when the baby is about 3 months old is ideal, as they will sleep through the flight, whereas toddlers are more difficult to keep under control! Also, younger babies get priority over older infants for the bassinet seats on planes.
• Emirates provides pushchairs at Dubai airport, which is really handy if you need to change aircraft or spend a couple of hours between flights

Ana, Reservations
• Take lots of little surprises that you can give them throughout the flight. Kids love it if you produce new things for them to play with and it passes the time.
• When my son was little I always had a bottle ready in my hand, so on take-off and landing they are sucking; that way their ears don't pop, and hopefully you don't get a screaming child!
• Teach them plane etiquette from as young an age as possible. Make sure they keep their seat belt on and don't kick the chair in front, and take them for regular walks around the plane to stretch their legs. Then they will grow into a well-behaved, seasoned traveller.

Ed, Commercial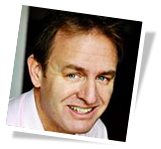 • One advantage of travelling with under 2's is that you can choose your seat with British Airways free of charge at the time of booking, rather than having to wait until 24 hours before your flight.
• The 'shoulder seasons' are the perfect time to travel with young children. It's not too hot, it's less expensive as you're outside of the school holidays, and the kids' clubs are less busy so they get more attention from the staff.
• Many of our local representatives offer baby car seats to rent for your airport transfers, so you don't have to bring your own.

Sarah, Reservations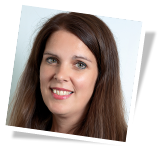 • We took our little one to Barbados when he was 4 months old, and he just loved the fresh fruit kebabs that the staff at Treasure Beach brought round each morning.
• Even if you stay at a hotel which doesn't take children in the kids club until they are, say, 3 years old, don't let that put you off if you are travelling with little ones. When we went to Turtle Beach in Barbados with our son when he was 18 months old, they allowed him to go into the kids' club as long as we stayed with him, or we could pay for a babysitter to look after him for a couple of hours.
David, Creative & Digital
• Ensure there is:

- A bath, as showering a baby is not easy! 

- A fridge to keep the milk in. 

- A shady area and a shallow part of the pool.

To speak to our friendly team of experts about travelling to the Caribbean, Mexico, Indian Ocean or Arabia with your baby, call us on 020 7751 0660.