I was recently lucky enough to stay for four nights at Petit St Vincent, a gorgeous private island in the Grenadines. To reach the resort you fly into Barbados airport, then take a quick flight on to Union Island, and the final leg of the journey is by boat, so you feel like the holiday has started before you even reach the hotel.
PSV, as it is known locally, is the ultimate in unpretentious, rustic luxury. This isn't a hotel for those looking for glitz and bling, but those looking to enjoy privacy and exclusivity on their very own private island.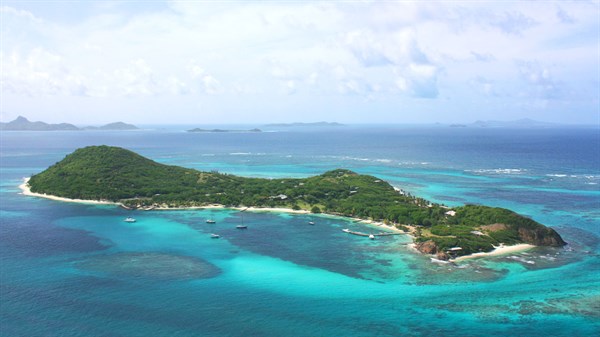 The hotel is made up of just 22 luxurious detached cottages, mostly one bedroom, with a few two bedrooms, and each one is individually designed. This is very much an island where people keep themselves to themselves – with your own hammock, day bed and even your own little stretch of beach, you don't need to venture far. The hotel operates a unique flag system, where you write a note of what you'd like on a little scroll, hoist it up on a yellow flag and your attentive butler will deliver it to you.
Should you choose to leave the comfort of your cottage, the hotel provides bikes for exploring the island and there are tennis courts, but I was far too busy relaxing to make use of these. I did however make it to the beautiful hillside spa, and enjoyed one of the best massages I've ever had thanks to the Balinese masseuse. There's also a lovely yoga pavilion facing the sea, which I was delighted about, being such a yoga addict. The class added even more to the relaxation and feeling of wellbeing.
It quickly became apparent that we would have no choice but to completely switch off from the outside world, as there are no TVs and limited WiFi. At first this scared me, but by the end of the holiday I realised I wouldn't want it any other way. My enforced 'digital detox' did me a world of good.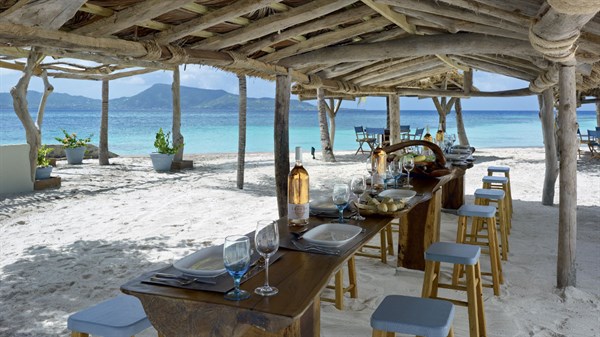 Dinner is a low key affair, and my heels were not required. It's barefoot dining in the sand and the sound of the ocean. One of the highlights is the hotel's lobster pool – a large circular tank, almost like a well, where you choose your lobster and the chef cooks it to perfection for you. A lot of hotels would charge a supplement for lobster, but at Petit St Vincent during lobster season you could eat it all day, every day for no extra charge. After dinner one evening we were treated to an outdoor screening of an Audrey Hepburn film, but the other nights just involved a quiet nightcap at the bar.
Something that shouldn't be overlooked on a holiday to Petit St Vincent is a day trip to the Tobago Cays. We boarded the hotel's old fashioned sailing boat, Beauty, and sailed past islands such as Canouan, Palm Island and Union Island en route. Once there we snorkelled, swam with turtles and then indulged in a barbecue lunch back on board.
Petit St Vincent is a simply a wonderful resort, and I honestly couldn't think of a better place to go for some much needed rest and relaxation.