I was recently lucky enough to visit Sri Lanka for the first time, and never in my wildest dreams was I expecting such an amazing country with such breathtaking scenery, steeped in such rich culture and with such friendly, welcoming people. From the minute I touched down in Colombo I found myself fascinated by this island.
I was to spend the next 11 nights travelling around with a private tour guide who was to escort and educate me and very proudly show me his country. I even ended up having dinner with his wife and children at his home on my last night!
I started my trip with an overnight stay at The Wallawwa, a luxurious, boutique colonial property nestled in lush tropical gardens, just 20 minutes from Colombo airport.
After an early morning Ayurvedic massage, followed by a traditional Sri Lankan breakfast (the first of many curries to come!) I reluctantly had to leave this serene oasis and start my adventure!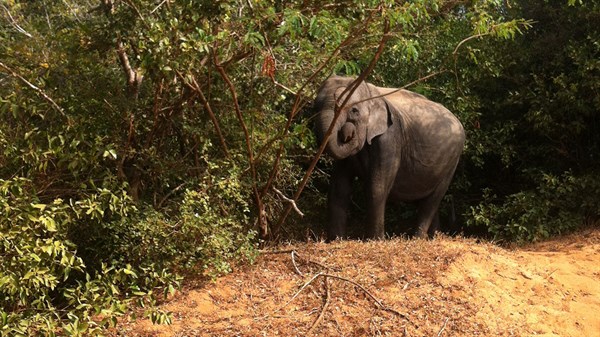 After visiting the elephant orphanage at Pinnawala (a must for everyone visiting Sri Lanka for the first time), I headed to the cultural centre of Sri Lanka, driving through paddy fields and lush vegetation. I spent the next two nights at Jetwing Vil Uyana, an eco-luxury hotel and nature reserve, built around a man-made lake in the shadow of the historic rock fortress of Sigiriya. My private dwelling was rural simplicity, but with all the lavish comforts of a five star hotel, and the perfect place to come back to after a busy day visiting the cultural sights. I especially loved the outdoor oversized bath tub! This hotel is a must for nature lovers, and the crocodile in the lake makes an appearance most mornings, entertaining the guests whilst they are enjoying their lavish breakfast. I would have been quite happy to have just spent days in this hotel, enjoying the peaceful surroundings, taking walks, relaxing and just watching and listening to the sounds of all the wildlife.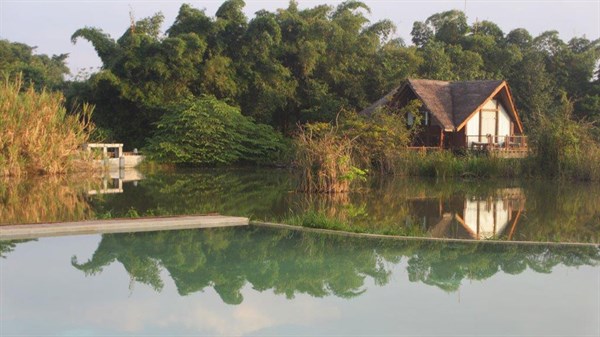 A 15 minute drive from Jetwing Vil Uyana is Sigiriya, a UNESCO World Heritage Site dating back 5,000 years, and one of Sri Lanka's major attractions, also known as the Lion Rock. It is a challenging climb, and advisable to do early or late in the day to avoid the strong sun, but memorable to say the least, and a must for anyone staying in this area. The climb is worth every bit of sweat because when you arrive at the top of the rock, the views are stunning.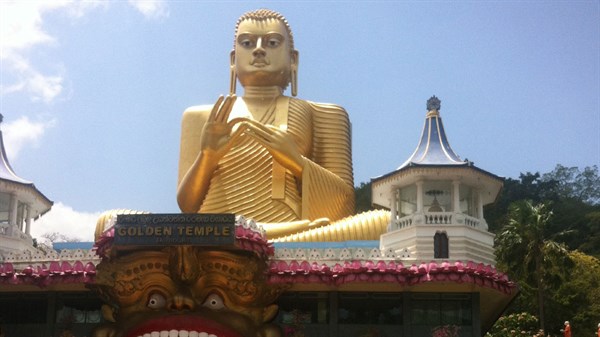 After two really fascinating days visiting local temples and the ruins of Polonnaruwa, I headed over to the east coast of Sri Lanka to Passekudah, a very up-and-coming beach destination. Passekudah has some of the best beaches in Sri Lanka, with pristine white sand and turquoise blue waters.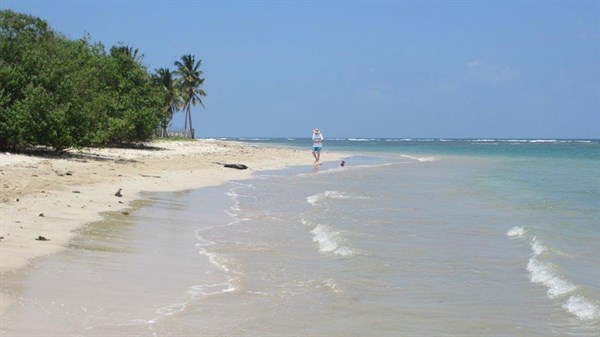 Heading inland again, I visited the magical city of Kandy, the last capital of the Sri Lankan kings and a World Heritage Site, where Sri Lankan legends, traditions and folklore are still lovingly kept alive. The town is full of bazaars, arts and crafts, and an abundance of gem stores, so it's a great place for shopping.  
I stayed overnight at The Kandy House, a 200-year-old manor house which was the most delightful residence. There are just a handful of rooms here, all named after butterflies indigenous to Sri Lanka. With a personal butler assigned to my room, I enjoyed breakfast on my verandah before heading down to the stunning gardens and having a quick dip in the large swimming pool. I was really sorry to have to leave this special place and promised myself I would return to this hotel one day for a longer stay.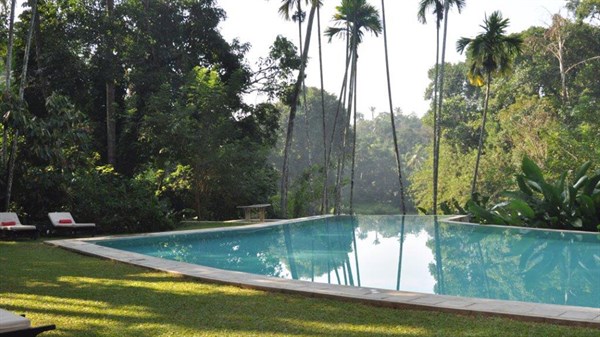 After a few hours of winding roads, climbing higher and higher through miles of lush tea plantations, I was lucky enough to experience two nights of outstanding butler service and delicious gourmet meals at Ceylon Tea Trails, Sri Lanka's first Relais & Châteaux resort, comprising of four luxurious colonial era tea planter's bungalows, connected by stunning walkways. This was a real highlight of my trip and I would recommend that you make sure it is part of your own itinerary.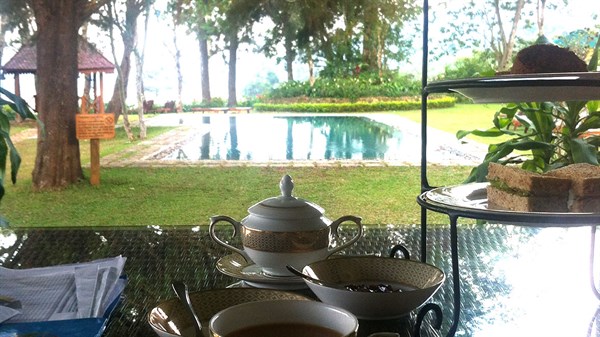 Next I took the train through mountains and waterfalls, taking in the breathtaking surroundings. I found it hard to believe that in a couple of hours I would be on safari spotting leopards in Yala National Park!
After a very early wake-up call and the chance to see some amazing wildlife, I had to hit the road for the final leg of my journey. I was looking forward to soaking up some rays on the south coast, where you'll find pretty palm fringed bays that are much more secluded than the busier west coast.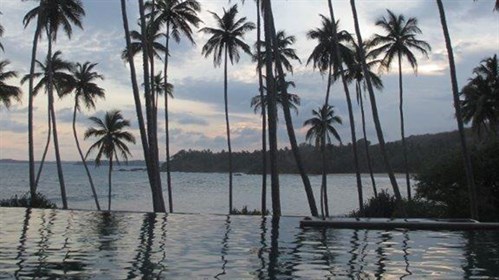 I visited the charming old town of Galle and its fortifications, another UNESCO World Heritage Site, and spent a couple of hours wandering around the cobbled streets, savouring the European feel and making the most of the delightful boutiques and shops. I picked up some lovely gifts to take home to remember this most beautiful country.
I still can't believe that in 12 days I visited an elephant orphanage, climbed Sigiriya, saw all the temples in the cultural centre, experienced the stunning east coast, went back inland to the tea plantations, then on safari and finally back to the west coast  – an unbelievable trip!