The Dominican Republic is one of those countries that just seems to go out of its way to give visitors a warm welcome, from the moment you step off the plane. Seasoned travellers to tropical countries will be pleasantly surprised on arriving at Punta Cana airport, with its open walled design, thatched palapa-style roof and huge, cooling fans suspended from the ceiling of the arrivals hall. Rarely have I felt so instantly relaxed, so swiftly immersed in the calming rhythms of island life.
It soon becomes apparent that the Dominican Republic is different to her neighbours in many other ways. For a start, the country is huge by Caribbean standards. Hispaniola, the island on which the Dominican Republic sits, is second only to Cuba in its size. Unlike many of the smaller islands, the country's varied and fertile topography is able to sustain all manner of crops and livestock, meaning that the majority of the food you eat here has been produced on the island rather than expensively imported, and this is one of the reasons why the all-inclusive resorts are able to offer such great value. The size of the country also means you would be hard pressed to see everything in just one trip, which is why the focus of my first visit was the island's beautiful eastern shore. Punta Cana itself is a small village close to the airport, but the wider coastal region which takes its name stretches northwards from Cap Cana, taking in the stunning white sands of Bávaro, home to the majority of Punta Cana's resorts, via pretty little coves such as Playa Macao, all the way up to the golden beaches of Úvero Alto.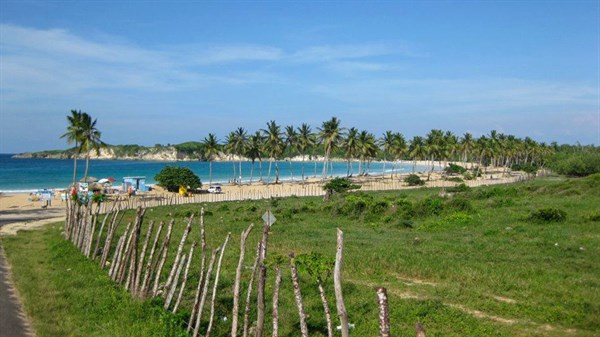 It's true that this coast is home to some very large hotels, and this has given rise to a perception that the Dominican Republic is solely a mass market destination, somehow lacking in authenticity, but I found this to be rather wide of the mark. The biggest hotel I stayed at was Now Larimar Punta Cana, situated in a prime spot on Bávaro beach. With 822 rooms, you would perhaps expect the hotel to feel crowded and overbearing, but I found it to be remarkably laid back and tranquil for its size. The accommodation blocks are laid out neatly around beautifully maintained gardens, with fountains and plenty of shade to keep you cool as you wander around. It's a perfect resort for families, with several pools, an exhaustive range of sports and activities, and great kids' and teens' clubs. However it's also well suited to couples; the Preferred Club rooms here come with various additional benefits, perhaps the most indulgent of which is your own outdoor Jacuzzi. If you do go for one of these I would definitely recommend one of the upper floor rooms, for a little bit more privacy while you're enjoying a glass of bubbly on your balcony.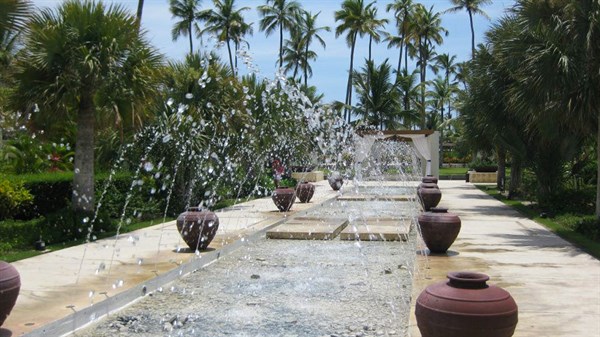 Just next door to Now Larimar is sister resort Secrets Royal Beach Punta Cana, a serene, adults only sanctuary with a more exclusive, intimate feel than her larger neighbour. The spacious suites are stylish and contemporary, decorated in bright, zesty colours that give the resort a really individual character, arranged around a large freeform pool criss-crossed by little bridges. You don't have to spend too long here to see why it's such a favourite for couples, and it's a great choice for a honeymoon. Guests at Secrets also enjoy access to all of the facilities at Now Larimar (but not vice versa), so you're truly spoilt for choice when it comes to dining and entertainment options, with 10 restaurants and 14 bars on offer.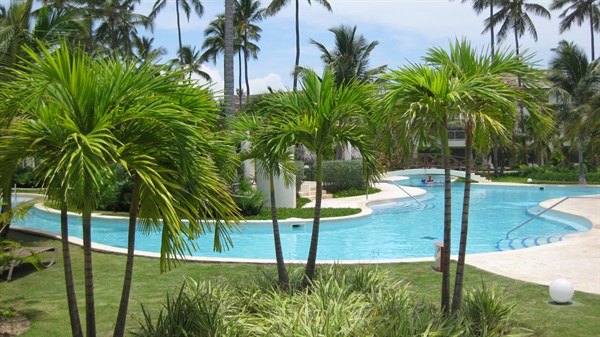 There are plenty more accommodation options in the Bávaro area offering a level of sophistication to challenge those negative perceptions, such as the beautiful Paradisus Punta Cana Resort, which, like Now and Secrets, offers both a child friendly area and an exclusive, adults only section. However, in my opinion, to focus solely on the hotels is to miss the point somewhat, as it's only when you leave your resort that you really get a feel for what it is that makes the Dominican Republic so special. The allure of Punta Cana's beaches is well known, and well deserved, but head inland and you'll find an equally beautiful landscape of gently rising mountains, verdant tropical forest and brightly coloured houses. We took a tour of the countryside around Punta Cana and visited a small plantation where we saw first hand how coffee beans are harvested, before enjoying what must be the freshest cup of coffee I've ever tasted. We also watched cigars being hand rolled, another important industry for the local economy, and learnt how cocoa is transformed from a milky white bean to a delicious bar of chocolate.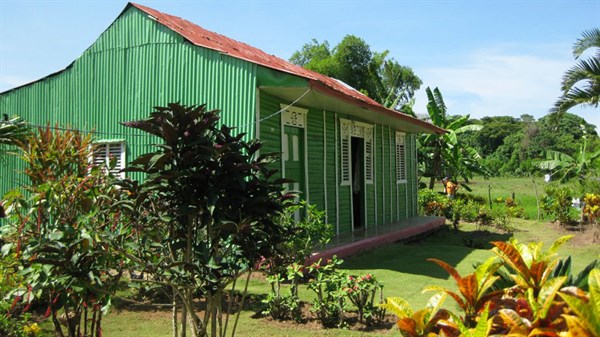 Another great excursion is a catamaran cruise across to Saona, an idyllic island off the south coast. During the leisurely crossing the crew will keep you entertained with music, dancing and plenty of rum, a tipple that's just as popular here as in the rest of the Caribbean. I definitely recommend trying the local version of the Cuba Libre, known as a 'Santo Libre' and mixed with lemonade rather than cola - simple, but very refreshing over ice and dangerously drinkable! Another one to watch out for is the ubiquitous mamajuana, a native concoction of rum, wine, honey, tree bark and herbs, which the locals insist has aphrodisiac qualities - something of an acquired taste, it has to be said. On Saona Island itself you can relax under the palms on the beautiful beach, or if you're feeling a bit more energetic you can play beach volleyball, go for a swim in the impossibly clear waters, or try your hand at merengue dancing. In fact it seems that wherever you are in this country, you're never far from someone who wants to teach you how to merengue…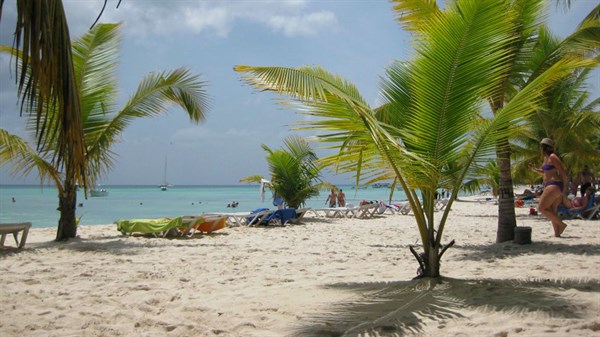 Perhaps the most pleasantly surprising aspect of the Dominican Republic is just how culturally rich the place is, with a history and an identity every bit as distinct as her Latin neighbours. While it has that unmistakable island feel, this is definitely more of a Latin country than a Caribbean one. When I asked our guide, Carlos, whether he thought of himself as Caribbean or as Latin American, he didn't even have to think before answering. He, like many of the Dominicans we met, had a real passion for his country, and for recounting tales from its history, from the days of the indigenous inhabitants, the Tainos, right the way up to some of the more bizarre idiosyncrasies of modern Dominican culture, such as Punta Cana's 'carwash bars', which are exactly as they sound - carwash by day, pumping bar by night.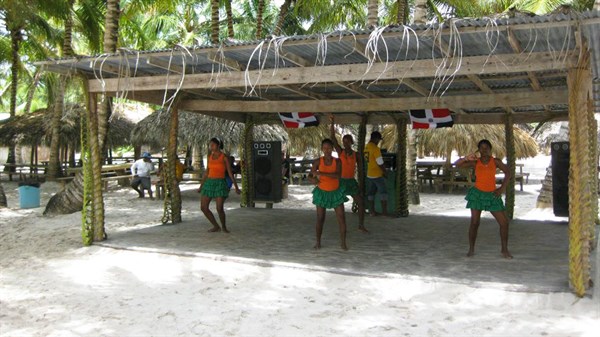 Indeed the lively nightlife is another big draw here, and many of the resorts have their own nightclubs. One of the best is Mangú, at the Occidental Grand Punta Cana, where hotel guests and local Dominicans dance the night away to DJs playing everything from hip hop to house to, of course, merengue, in the kind of glitzy, laser-lit setting that you might expect to find in Ibiza, but certainly not in the sleepy Caribbean. It's just another example of the Dominican Republic's constant capacity to surprise and delight you, to confound your expectations and challenge your preconceptions. Spend a week or two in this captivating country and you will find that, if you're willing to spend a little time exploring beyond the confines of your resort, this is not just an affordable Caribbean destination, but one that is truly worth every penny.