The first thing to hit you when you arrive at Moon Palace is the sheer size of the place - it's absolutely vast. Stretching along 2km of prime beach front and including (deep breath) a 27 hole golf course, 13 restaurants, 12 bars including an English-style pub, a nightclub, an events arena, a Dolphinarium, a Flowrider and more pools than you can shake a big stick at (should, for reasons best known to yourself, you wish to try), it definitely offers plenty to keep you entertained.

It was however the very scale of the place that had me worried before we arrived as it went contrary to my usual preference for smaller, more intimate hotels - were we about to trade personality and ambiance for a big kids' club and the kind of slick, corporate welcome that would make a Disney Store greeter look sincere?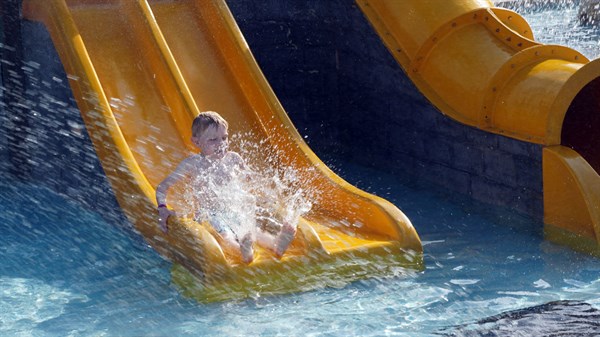 It turns out I had nothing to worry about. Yes it's undeniably big and bold, but it has genuine warmth, charm and charisma. Being split into three distinct resorts definitely helps as it makes the experience more manageable and stops you feeling overwhelmed by everything on offer. Each of the sections has its own distinct personality as well – Sunrise, where we were staying, is the biggest and most lively of the three, with a fantastic kids' pool complete with pirate castle, water slides and fibre-glass crocodiles; Nizuc, slightly smaller with a quieter atmosphere, feels more sophisticated, ideal for older couples yet still being perfect for young families (my son loved the water slide there as well) and then there is the Golf Resort which I will confess we didn't visit (not least because I am officially the world's most inept golfer). Chatting to fellow guests who had, they raved about the excellence of the restaurants and the quality of the course. Guests staying in that section are also issued with golf carts to whizz around the resort. For the rest of us there is a regular shuttle to ferry you between the different lobbies.

The resort is also resolutely low rise and low density. The accommodation buildings are all only three stories high and are spaced out in beautifully landscaped enclaves angled to catch the breeze blowing in off the sea. The result of all this space is that the resort can effortlessly swallow a huge amount of people; it was apparently fairly busy when we visited but it never felt crowded – there was no unseemly fight for sun loungers, the pools, restaurants and bars were quiet (without being deserted) and whilst some parts were lively and buzzing it was easy to find areas in the grounds where your sole companions will be curious birds and possibly one of the hotel's native population of iguanas basking in the heat.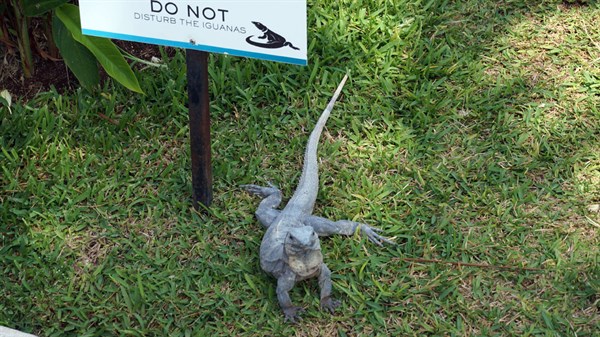 The other great advantage of such a substantial resort is the sheer number of things to do and places to eat. We originally chose Moon Palace because we wanted plenty to keep our 4 year old son entertained and we were certainly not disappointed. The kids' club has everything: from a vintage style amusement arcade, a fairground carousel, a spa and beauty parlour including a catwalk, a miniature race track, an Xbox zone, huge soft play and outside play areas as well as activities, craft sessions and its own snack bar and is staffed by a team of unfailingly cheerful young ladies. There is also a really impressive, and appealingly brash, Teens Zone which we managed to sneak into, and whose brazen charms proved a real head turner for a wide eyed 4 year old (and his 36 year old dad). Other ways to pass the day included an overly competitive round of mini-golf, the aforementioned Flowrider, loads of watersports, bicycle hire and nature walks and entertainment every night including discos specially for kids.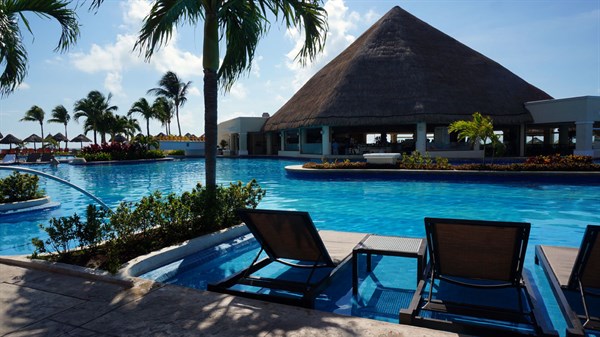 Despite all this, for Ollie, the real pull was the pool and the beach... you can't beat a classic after all. Given the chance he would have spent all day splashing about and who can blame him? Comprising a series of interlinked lagoons that wind sinuously through the resort, there are areas suited to kids with slides and water fountains or gently shelving ramps entering shallow areas (this is a benefit of the whole resort having been designed to be wheelchair accessible), lively areas with games of water volleyball and poolside comperes as well as hidden oases of calm where you can feel almost alone in a secluded Jacuzzi plunge pool. I even heard rumour of an adults only infinity pool but for obvious reasons never quite got that far. Add in regular refreshing of your cocktail from the ever amenable poolside staff, made-to-order pizza baked in wood-fired ovens as well as a dazzling array of ice cream made fresh every morning at the hotel, and you can see why we found it a challenge to venture far from our sun loungers.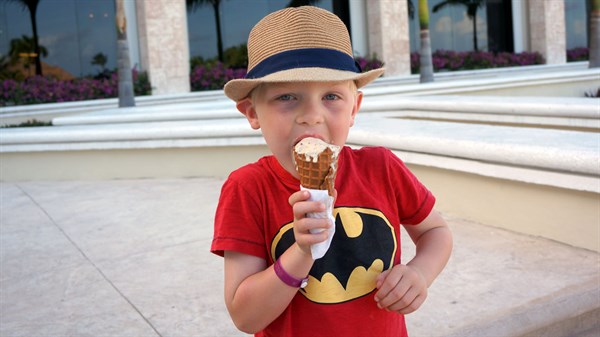 When we did endeavour to drag ourselves past the pool and get to the beach it was definitely worth the effort. I always thought powder soft white sand was something of a marketing cliché but here it is exactly what you get... acres of the stuff – soft, fine and shimmering in the sun and, while we were there, for the most part completely deserted. The sea is pretty special too, ultramarine, inviting and temperature-wise not unlike having a bath.

For restaurants you're spoiled for choice. In our week we only scratched the surface of the many and varied cuisines on offer, but the baroque grandeur of La Gondola with its high, breath taking, Tiffany-glass ceiling and menu of Italian classics was a highlight. As was Momo, the Teppanyaki restaurant, where the hotplates were little islands of light amongst the otherwise sepulchral gloom and chefs performed improbable yet dazzling theatrics to produce mouth watering Asian delicacies. I also loved Barracuda where you can enjoy delicious steaks in a thatched palapa whilst the sun slides below the horizon and you're fanned by a gentle breeze blowing off the sea... ah bliss.

Our room was also full of unexpected surprises including a "we've got to get one of these" rainfall shower, in room spa bath (the perfect tonic after a 10-hour flight), hammock on the balcony and the all-inclusive mini-bar and room service (why don't more hotels do this?… it's genius).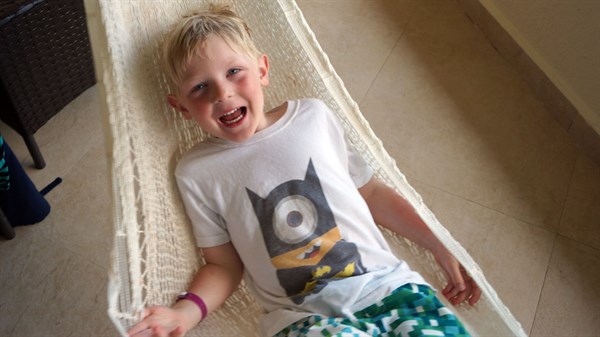 Ultimately, whilst there are probably many All-Inclusive hotels offering great food and lots of activities in an amazing setting, what really set Moon Palace apart for me was the staff. They managed to offer impeccable and rigorously drilled service with a warmth and personality that put you completely at ease... quite a special trick. This dichotomy can be best summed up by the experience of enjoying an amuse bouche in the glittering and glamorous surrounding of a fine dining restaurant, but feeling completely comfortable to do it with our 4 year old son. It's a liberating experience and not one I find everywhere and, for me, this summed up Moon Palace's ability to offer luxury and pampering in a manner that is completely unbuttoned; which has to be the ideal basis for any holiday.