Samuel Johnson famously said "When a man is tired of London, he is tired of life", but he could equally have been talking about Cuba. Five years on from my last visit, I fell in love all over again with this very special island, a country that is not just unlike anywhere else in the Caribbean, but unlike anywhere else in the world.
Our trip began, like most visits to Cuba, in the legendary capital, Havana. We stayed at the Saratoga Hotel, in a fantastic location right at the centre of Old Havana, just across the road from the beautiful Capitolio building. The Gran Teatro de la Habana and the Museum of Fine Arts are both within walking distance too, and the photo opportunities are endless. The hotel also has a lovely rooftop pool and bar area where you can just watch the world go by, and the sunsets here are breathtaking.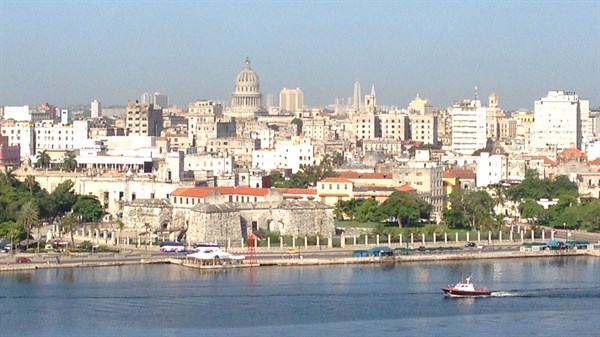 There's so much to do in Havana, from a stroll along the seafront Malecón esplanade to late night salsa dancing with the locals. There are several art galleries worth visiting, and I particularly recommend the Museum of Fine Arts; it's huge and has a great collection of Cuban art, as well as regular visiting exhibitions. We also visited the home of José Rodríguez Fuster, a famous Cuban artist, whose style is reminiscent of Gaudí and Picasso. We actually met him, and learnt how he has spent 18 years turning his house into a work of art, it's really interesting and very welcoming. Cuba is also famous, of course, for its cigars, and there are several state-run tobacco factories dotted around the city, where you can learn about the manufacturing process, from a cheap cigar all the way up to the finest Monte Cristo. There are also plenty of shopping areas, where you can buy leather goods, jewellery made out of cow bones(!), clothing, local art, musical instruments, hats and silver handmade jewellery. It's great fun to haggle with the stall holders and try to grab yourself a bargain.
When it comes to getting round the city, you have several options. The coco taxis are truly unique: these are the cutest little taxis, they're bright yellow, round and make a noise like a loud bee. The drivers are crazy and wear helmets, but you are in the back hanging on for dear life with no seat belts or helmets! Great fun, but only for short journeys… You can also take a tour on a horse-drawn carriage, where the driver will usually be accompanied by a guide who will tell you all about the sights and history of the city and answer any questions. And of course you can take a trip in a classic American car; we travelled in a three different cars, it was so cool and is simply a must-do in Havana.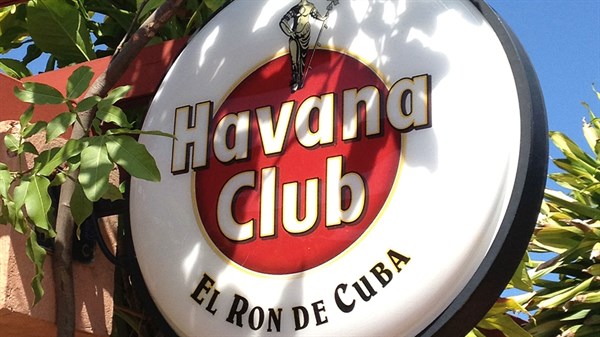 Eating out is a real adventure in Havana, and the government has recently lifted the restrictions on opening private establishments, so there is now an abundance of privately run paladares where you can soak up the atmosphere and truly 'feel' the city. Each one really reflects the personality of the owner; we dined at a few and they are all very different, the menu is usually read out by the owner and is varied and delicious. Cuba is also famous for its music, and it's not just salsa and cha cha cha! Walking through the streets of Havana, there is music on every corner, from a single musician singing his heart out to a salsa band entertaining you at dinner to the all-female Camerata Romeu Orchestra. There is something for everyone, and you can find out what's going on from a publication called Cartelera, which you can pick up from your hotel reception free of charge.
If you get the chance, make sure you get tickets for the Ballet at the Gran Teatro; the theatre is beautiful and the quality of the ballet is amazing. The Tropicana cabaret is another great night out, it's been going since the 1940s and provides a showcase of the different styles of Cuban music, with elaborate costumes and over 200 dancers, in a venue situated outside under the stars. If you want to carry on partying into the night then you'll be spoilt for choice, with plenty of places to see live bands and dance, though be warned, things don't really get going until 1am!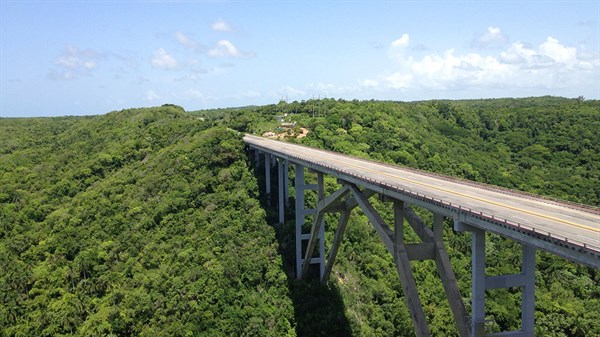 From Havana we travelled to Varadero, stopping en route at Bacunayagua Bridge, a beautiful spot with breathtaking views and the best piña coladas! Varadero is all about the beach, with just one road in and one road out. The Paradisus Princesa del Mar has recently opened a new 'Royal Service' area, set apart from the rest of the hotel, which is fresh, contemporary and very stylish. I loved the swim-up junior suites on the ground floor, with big gorgeous day beds outside the room. The beach on this side of the resort is fairly deserted, and it just goes on for miles. At sister resort Paradisus Varadero, we stayed in a Master Junior Suite, and the room was fantastic, you're not far from the beach and the room contains all that you could want for a comfortable stay. They all have a huge bathroom with a bathtub and outdoor shower (you could have a party in here!), and a spacious living room with a balcony. They also included full bottles of premium drinks, which is always a nice touch, as well as a fully stocked mini bar with beer and soft drinks. Like the Princesa del Mar, I definitely recommend upgrading to the Royal Service area for a bit more privacy and tranquility, as the main area of the hotel is quite busy in comparison.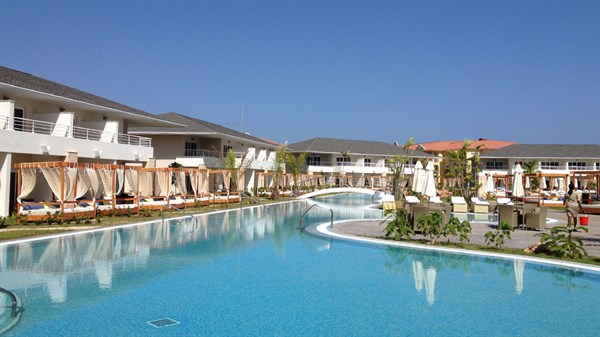 After Varadero we headed south to the beautiful little town of Cienfuegos, full of charm and character. It had an almost Mediterranean feel, and there is an old theatre dating back to 1889, the Terry Theatre, which is still used today. There is also a palace dating back to 1917, which combines several different architectural styles, including Gothic, Venetian and Moorish.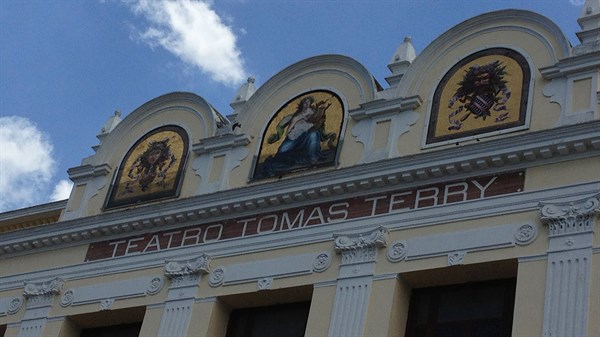 Further along the south coast is Trinidad, and I loved this town. It's a great place full of cute little bars with live music, restaurants, great shopping and salsa lessons. We arrived in the midst of a carnival, the town was buzzing with music in the streets and costume bands, and this was all happening in the square outside our hotel, so we ended up partying until four in the morning! The Iberostar is really the only hotel in town, it is beautiful and right in the heart of Trinidad, so it's great for exploring. It's colonial in style, the rooms are very comfortable and some have a huge balcony, perfect for sitting outside and enjoying a drink and a spot of people watching.
Our last stop was Cayo Santa María on the north coast, a chain of islands and cays accessed by a causeway that connects from the mainland. This area is amazing, green and lush with the beautiful ocean surrounding you, a world away from the hustle and bustle of Havana. Here we stayed at the Meliá Buenavista, which was my favourite hotel in Cuba, like arriving at an oasis. It's contemporary in style, with low rise buildings in a beachfront location, and it has all the facilities you would expect from an all-inclusive hotel. The rooms are all junior suite style and very spacious, with a bathtub and an outside shower. The facilities were great for a small hotel, there was a good selection of restaurants, and there is entertainment each night, from mariachi bands to water ballet to salsa dancing. The beaches are wonderful, with great snorkelling, soft golden sand, lots of wildlife and lovely clear blue sea with a beautiful view. All in all, the perfect place to end my journey through this incredible country.