When the Grenada Tourist Board invited me to join their educational trip to the "Island of Spice" I jumped at the opportunity. Having been lucky enough to have already visited a few of the other Caribbean islands, Grenada had been on my to-do list for a while.

The first thing that struck me about the island was how Saint Lucia-esque it felt, or more specifically, how mountainous it is. Rolling hills and lush rainforest, combined with beautiful beaches - this island can really give Saint Lucia a run for its money.

Sadly at the time of my visit the swanky new Sandals LaSource hadn't quite come to the end of its multi-million dollar refurbishment, but I managed to spend time at Laluna, Calabash and Spice Island Beach Resort.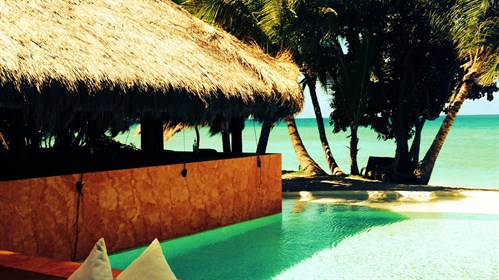 First stop was Laluna, a little slice of Bali in the Caribbean, and although I'm normally more a fan of hotels which give you a sense of the place you're in, I could forgive Laluna for making me think I was in the Far East. Little cottages with open air bathrooms and sundecks with daybeds and plunge pools are scattered on the hillside, there's an Italian inspired restaurant on the beach (thanks to the Italian owner), and an Asian spa with a yoga pavilion. This is a very chilled out, laid back place, full of stylish, beautiful people.   

If you like places such as Hermitage Bay in Antigua, Bequia Beach Hotel in the Grenadines or Esencia in Mexico, then LaLuna might be the Grenadian sanctuary for you.

Next up was Calabash. Arranged in a horseshoe shape around tropical gardens, every suite has a private terrace or balcony where breakfast is served each morning. Being completely obsessed with food, my excitement at dining at Gary Rhodes' first restaurant outside the UK could not be hidden. The restaurant was full that evening, with a mix of guests and non-guests. I can imagine people would travel a long way for food of this standard. The shrimp and callaloo tart was one of the most delicious starters I've ever eaten!

If you like East Winds Inn in Saint Lucia or Jamaica Inn in Jamaica, I think you might like Calabash.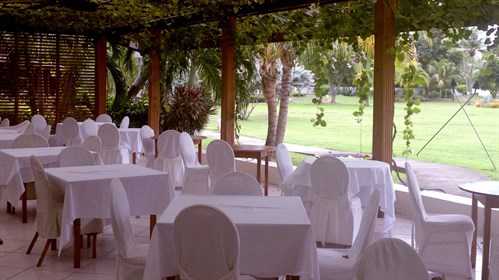 Colleagues who had stayed at Spice Island Beach Resort consistently rated it as one of their favourites in the Caribbean, so I was pleased to be able to experience it for myself. Having recently completed a refurbishment, I was seeing an even better hotel than they had. This is because the owner, Sir Royston Hopkin, always listens to his guests, and when they suggest making an improvement, that's exactly what he does. I was lucky enough to stay in one of the Luxury Almond Pool Suites, where I had my own private swimming pool. This hotel doesn't do things by halves; the 'mini bar' was not really mini at all. Clients in the pool suite categories are treated to full size bottles of premium brand spirits.   

If you like places such as Fairmont Royal Pavilion in Barbados or Jumby Bay in Antigua, I don't think you'd be disappointed at Spice Island Beach Resort.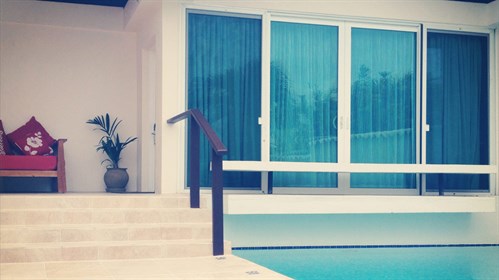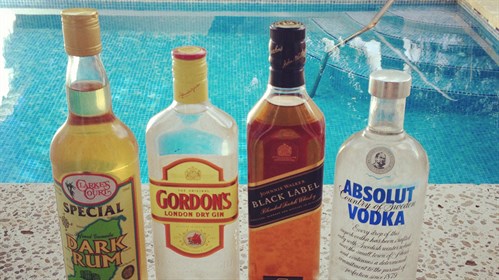 During our stay, the tourist board ensured we experienced the best the island has to offer.

Grenada is roughly the size of Greater London, however most of the hotels, shops and restaurants are concentrated in the south west of the island, where you'll find the lovely capital of St George's. Heading further north and inland is well worth the journey though.

River tubing on the Balthazar River is an experience not for the faint hearted. The less water in the river the more rapid it is, and the water levels were very low when we were there, causing a few people to be overturned in their rubber rings, much to the delight of the rest of the group.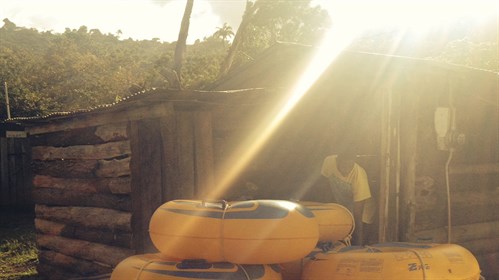 Friday night fish fry in Gouyave is not to be missed, especially if you're there on the last Friday of the month, when the entire island comes out to party in the streets. We ate freshly caught lobster on the side of the road, accompanied by the strongest rum known to man and a steel pan band playing in the background.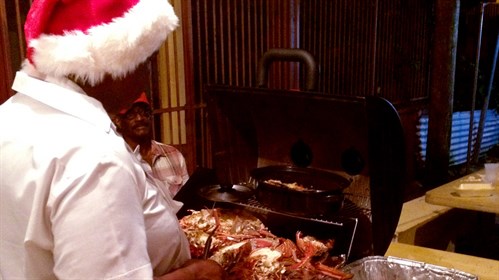 Another chance to sample the Grenadian cuisine was at Patrick's Local Home Style Restaurant; a road side eatery which people rave about, but from the outside somewhat basic looking. 16 courses of delicious local delicacies later and I could see what all the fuss was about!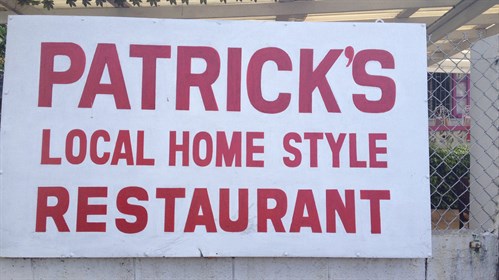 Carrying on the gourmet tour of Grenada, we visited the tiny Grenada Chocolate Company, where some of the world's most ethically produced dark chocolate is made in the cocoa groves of Grenada's rainforest. Their award winning chocolate packs a punch, especially the 100% cocoa bar. Fear not though, if a trip to Grenada isn't on your agenda, you can pick some up in Waitrose!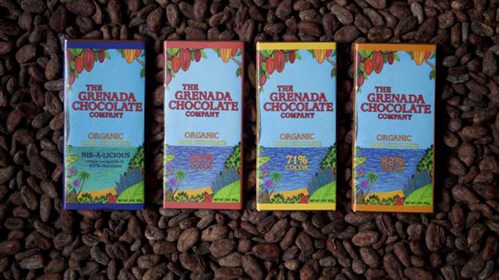 Being a nation famous for its rum, it was only right that we visited Rivers Rum Distillery. However, after a tasting, we couldn't bring any home because apparently a) it can't be exported because they can't make enough to meet the demand of the Grenadians and b) the rum is too high a proof to be legally allowed on a plane!

Another thing Grenada is known for is its nutmeg; it produces one third of the world's supply. After visiting the vast processing station in Gouyave I can believe this is true. Whilst on the island I sampled nutmeg everything – nutmeg ice cream, nutmeg crème brulée and nutmeg jam to name just a few, all of which were delicious.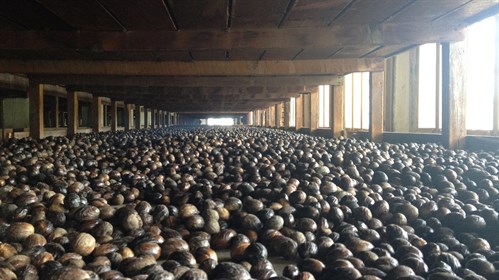 Although much of the Caribbean is known for its excellent snorkelling, Grenada boasts something unique -  an underwater sculpture park. We took a trip with a company called Aquanauts, who guided us around the reef to see sculptures such as a man working at his desk with a typewriter and a life size man cycling along the reef on a bike.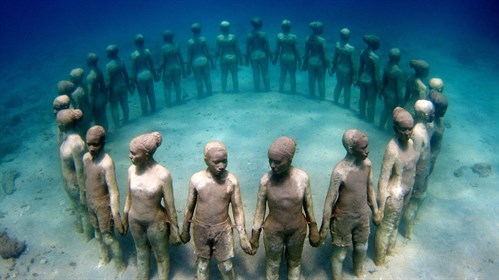 My week in Grenada was (nutmeg) jam-packed yet relaxing at the same time, and I would love to go back and do it all over again.