Sometimes in life it's too easy to become blasé about things with which you are too familiar. Even the extraordinary can seem mundane if you are exposed to it enough. This is definitely something of which the marketing team here at Caribtours is sometimes guilty. We spend our days writing about, and looking at pictures of, the most gorgeous destinations on the planet... what for most people is dictionary definition paradise can, to us, sometimes feel like it has been reduced to a series of elaborate similes. Often only revisiting something first hand really gets across the magic of an experience and stops you taking it for granted.

Recently the Caribtours team was fortunate enough to be invited to Barbados to experience one of our most popular destinations first hand, and although for most of us it wasn't our first trip to the island, it was a timely reminder of just why it remains such a popular destination. For me it simply reinforced quite how inadequate the words and pictures in our brochure (and our website) are at encapsulating the experience of our clients.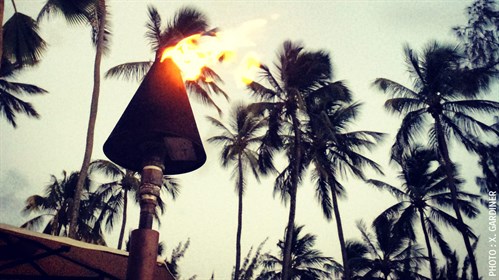 The soothing effect of watching the sun dip into a limpid Caribbean sea whilst being serenaded by the chirping of tree frogs and lit by a flickering tiki torch in the velvet twilight is almost impossible to express in words; it's a balm to the soul and the perfect antidote to an eight and a half hour flight, but try to describe it and all the tortured metaphors in the world fail to do justice to the experience.

I should probably explain that we were staying at Colony Club in Barbados, a property that defies you not to plumb the depths of the over used and oft abused travel writer's clichés... it is impossible to describe it as anything other than 'nestling' in acres of 'lush tropical gardens', the beach is undeniably 'powder soft white sand', the pools 'lagoon-like' and the sea 'aquamarine'.

But once you have assimilated the broad brush strokes it is the little details that give texture to this picture. It's the iced berries and fresh cream served on the beach, it's drying off from a dip in the sea on your daybed whilst sipping a perfectly mixed espresso martini. It's an organic cottage garden supplying the freshest of produce to the hotel kitchen.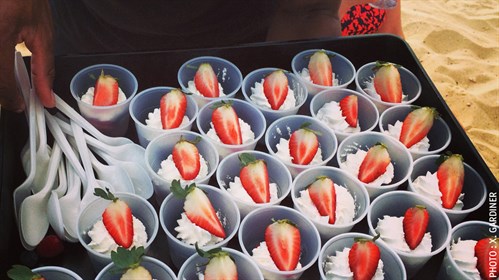 We were treated to a magical meal on the beach, where intricate, exquisite and oh so fresh sushi and sashimi were followed by hand-made Caribbean roti and the finest barbecue I've ever had (and I've had quite a few). Fresh tuna, spectacular steaks and frankly ludicrously plump and juicy prawns/lobsters (probsters?) were all grilled to perfection. Add in a selection of indulgent desserts and we were left feeling completely spoiled.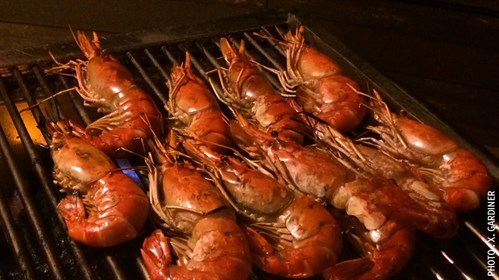 The hotel's newly refurbished rooms combine the style and glamour of a top luxury hotel with a Caribbean charm that is simply unique. Imposing four poster beds and oriental minimalism combine with roughly dressed local stone for a fusion of styles that sums up everything that is great about this hotel. Impeccable luxury and élan served with a side helping of Caribbean flair.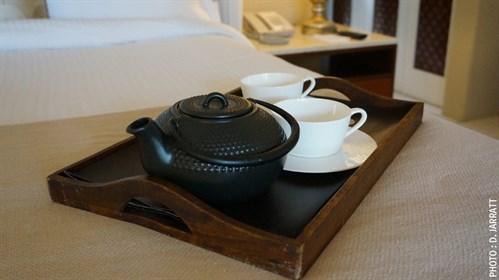 After a restful night's sleep the morning brought a catamaran trip down the coast, sipping rum punch and stopping off here and there to swim and snorkel in the sea amongst turtles and teeming shoals of tropical fish. Once again a lifetime of describing azure, crystalline waters leaves you unprepared for a reacquaintance with the real thing. The sea is so warm, so turquoise and of such supreme clarity that simply to bask in its embrace is a privilege.

After a drowsy morning spent meandering along the Bajan coast we disembarked at Tamarind to be met with chilled glasses of freshly-made lemonade and iced coconut water. Spa treatments in the beach cabanas, cocktails and canapés on the lawn rounded off a memorable trip.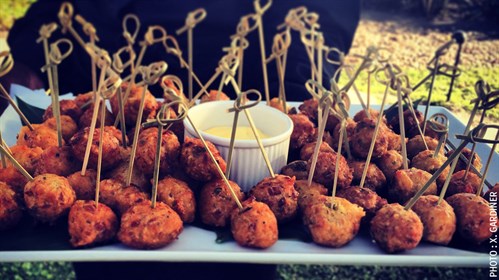 Our visit to the island was only fleeting, but still gave us more than enough time to see past many of the platitudes we use in our brochure and begin to uncover the magic of the island. We'd like to thank everyone at the Barbados Tourism Authority, British Airways and at Elegant Hotels for making this trip possible.