We've recently returned from a fabulous week at Long Beach. This was my third time to the resort, the first being a business trip during the hotel's construction, and the second being two years ago with the family, but this was the best stay yet. Why? The rooms haven't changed, the food is still great, the beach still amazing, but, because our kids are now nearly 6 and 4, they could really enjoy the activities and facilities fully this time. Seeing them playing in the pool, building sandcastles, going on the glass bottom boat trips, even parasailing, were what family holidays are all about, and the memories generated will last a long time.  Not to mention the superb staff at the kids' club and the fun activities organised there – more than once we had to drag the kids out!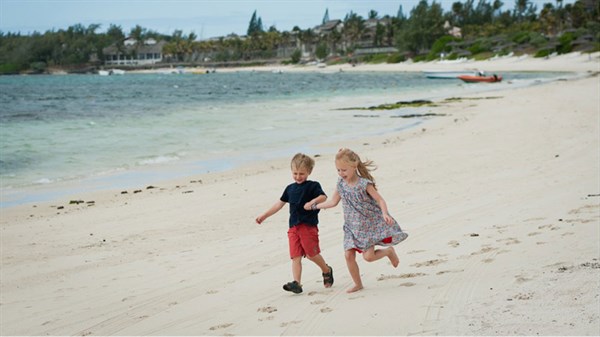 I would highly recommend the connecting Superior Beachfront Rooms in the 500s block -  spacious, right on the beach, but still close to the pool area, and perfect for a family.  After a busy day's playing, our little ones were exhausted so were in bed asleep by 7pm – we therefore arranged for a member of the kids' club to babysit for a couple of hours each evening.  This was great as my wife and I could then enjoy some quality time together – not easy back home with the typically busy lives of two working parents. Recounting the day's adventures over one of the cocktails at the Shores bar, followed by some fabulous meals, was priceless. The main buffet restaurant, plus the à la carte Mediterranean, Chinese and Italian restaurants (all included), offered a brilliant choice of dining, and there is the amazing Japanese restaurant where we enjoyed a very special meal on our wedding anniversary. It's well worth upgrading to the All-Inclusive package as it's great value, and there is a really good choice of included meals, cocktails and wines, including the mini bar.
Long Beach is very contemporary in style and architecture, and is a large resort but with traditional Mauritian hospitality, and set on one of the most amazing beaches on the island. Yes it is windy during winter months, but not overly so and this makes it brilliant for sailing and windsurfing.  We also had some beautifully calm days at 26 degrees – perfect for us. Thank you to all the team at the resort, we can't wait to return again soon.