Afternoon tea, that most quintessentially British of traditions, dates back to the 1840s, when it was created by Anna Maria Russell, Duchess of Bedford. She found that a light meal of tea, sandwiches and cake was the perfect way to stave off mid-afternoon hunger pangs and soon started inviting her friends to join her. Nowadays afternoon tea is enjoyed all over the world, and we have teamed up with the UK's foremost experts on a good cuppa, Tea Palace, to bring you a guide to the best places for afternoon tea in the Caribbean...
At Carlisle Bay, Antigua, afternoon tea is served wherever you want. Whether you're on the beach or on your balcony, if you don't feel like leaving your sun lounger, it's no problem. Or perhaps you might like to escape the afternoon sun and enjoy it in the cinema whilst watching their daily showing of a children's film? Either way, a delightful little rectangular plate of three treats will be delivered to you.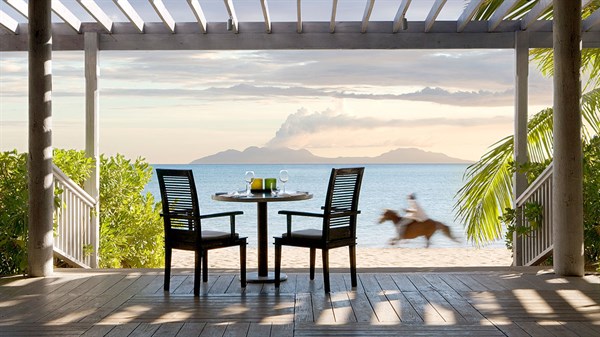 After a jam-packed day full of activities and spa treatments at The BodyHoliday, Saint Lucia, you'll be rewarded with a well-deserved afternoon tea on the beachfront Clubhouse Deck, whilst listening to live music. Caribtours Travel Adviser Louise says she's enjoyed a lot of amazing afternoon teas, but if she had to choose, this is her favourite.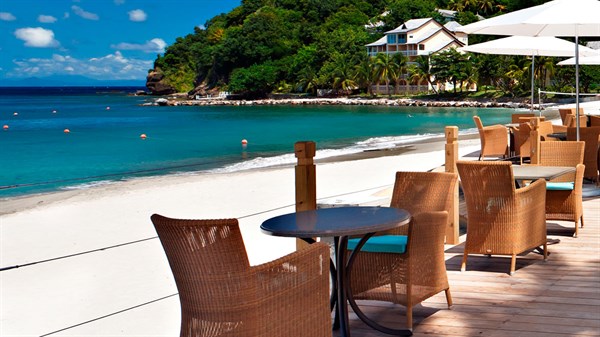 Barbados is sometimes referred to as the "England of the tropics" and Cobblers Cove, with its quaint English country house style, is the perfect place to enjoy this very English tradition. Served daily in their pink and white Great House Pavilion, guests can enjoy a charming and memorable afternoon tea.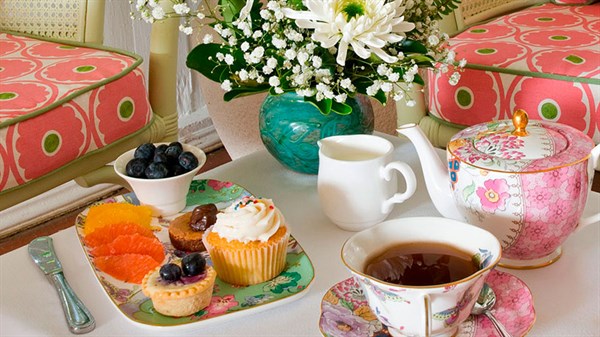 Another Bajan hotel with an excellent afternoon tea is the legendary Sandy Lane. Never one to do things by halves, they offer a choice of not one, but four different menus: Royal, Classic, Light and A La Carte. Our vote goes for the Royal Tea, which includes a glass of Laurent Perrier Champagne.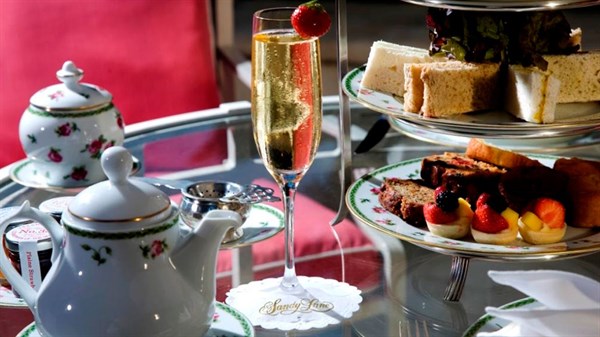 The Ritz Carlton, Grand Cayman, offers one of the most sumptuous Caribbean afternoon teas we've come across, including savoury gourmet delights such as mango and lobster salad, prosciutto & parmesan mille feuille and egg and watercress sandwiches with caviar. There's even a Ritz Kids Tea, to keep the little ones happy.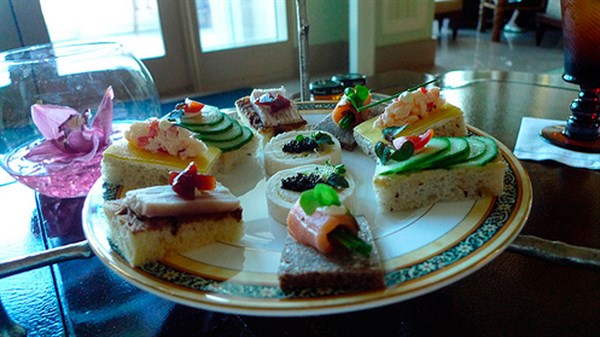 Nisbet Plantation, Nevis has been honouring the tradition since the hotel opened in the 1950s, serving an extensive tea selection on the historic Great House Terrace. Along with delicious sandwiches, cakes and pastries, there is also the chance to try a local 'bush' tea made with fresh local ingredients.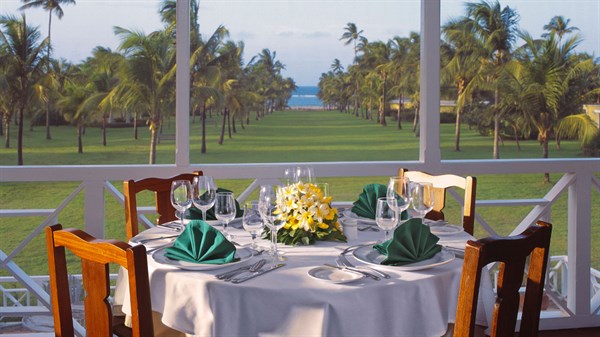 The Cotton House is the only hotel on the privately-owned island of Mustique, in the beautiful Grenadines, and its Great Room is a gathering point for afternoon tea. And it's not just hotel guests: the international clientele who own villas on the island like to drop by for their daily dose of sandwiches and cakes.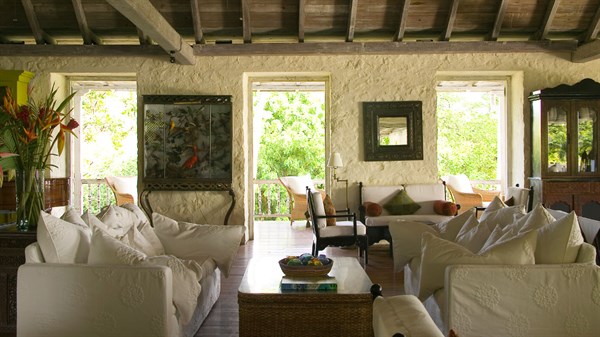 The luxurious afternoon tea at Spice Island Beach Resort, Grenada, is the favourite of Caribtours Product Manager Katherine. She spends more time in the Caribbean than she does in the office, so her recommendations are worth listening to!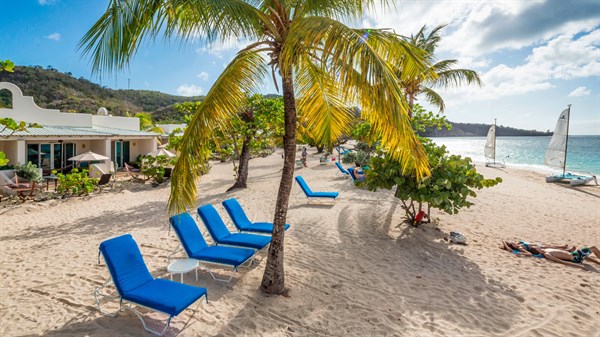 At Round Hill, Jamaica, afternoon tea is served in the Cocktail Bar, where designer Ralph Lauren uses vintage pictures of guests (including some famous faces, such as Grace Kelly and Noel Coward ) to add some old world glamour.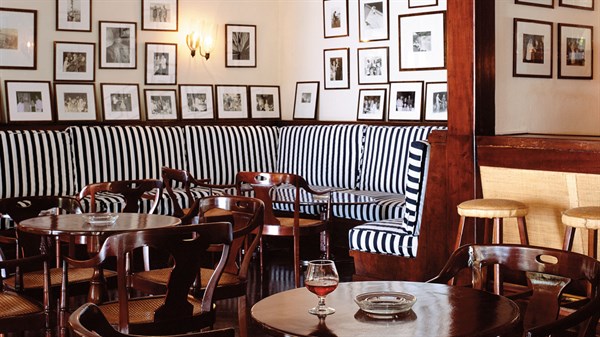 It's not just our hotels where you can indulge – Silversea's fleet of luxury small ships offer afternoon tea, which guests can enjoy whilst listening to the soothing sounds of the piano and swapping stories with fellow guests about their day.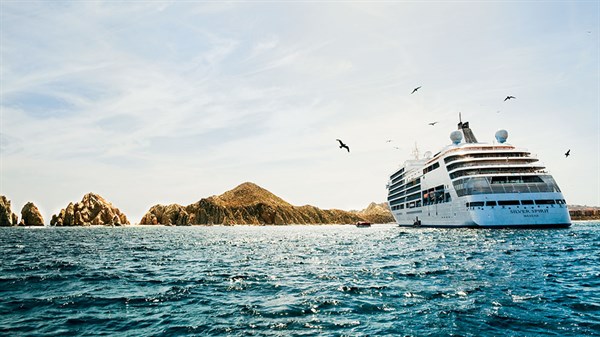 Exclusive 10% saving...
Caribtours clients receive an exclusive 10% saving on all purchases made on the Tea Palace website - simply enter the code CARIB10 at the check-out. This saving cannot be used in conjunction with any offer or on sale items, and is valid until 19 August 2015.