Grenada

The Caribbean has long been a firm favourite of the rich and famous, adventure addicts and sun seekers. Welcoming over 25 million tourists a year, it has seen a growth rate that has surpassed many other parts of the world. One of the most popular Caribbean islands for 2016 is Grenada. With travellers actively seeking out undiscovered destinations, Grenada is likely to be at the top of their Caribbean lists.

Less developed than other Caribbean islands and understatedly beautiful. With low rise boutique hotels, laid-back living and lush rainforest set against white beaches and the indigo waters of the Atlantic Ocean and the Caribbean Sea, in Grenada you can experience authentic island life.
It is home to hot springs, vividly scented markets, spice plantations, volcanic crater lakes and the striking Seven Sister Falls. With all this on offer it is clear why this will be 'the' place to visit in 2016.
Grenada isn't known as the island of spice for no reason; the sweet cinnamon scented air is something to experience in itself.

Spice island Beach Resort perfectly captures the delights of Grenada. Set on the glorious Grand Anse beach, this all-suite resort offers great character and charm but above all else gracious hospitality and the best afternoon tea in the Caribbean.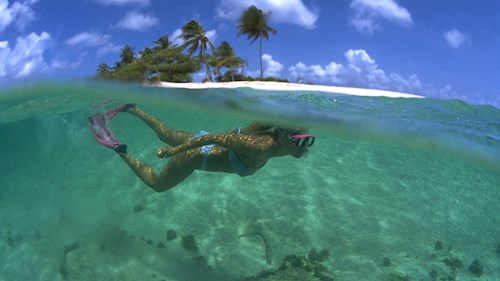 Mauritius

Another up and coming trendy destination that will be on anybody who's anybody's wish list is Mauritius.  This volcanic island packs a big punch when it comes to spectacular beaches, luxurious hotels and underwater adventure.  Already extremely popular with honeymooners, the stunning natural landscapes, mix of cultures and variety of activities on offer mean that the islands are now becoming a brilliant destination for an experiential family holiday.

Surrounded by the world's third largest coral reef, Mauritius is a destination that has it all. Miles of white, sandy beaches, lush tropical forests, emerald waters with beautiful lagoons and plenty of national reserves, not to mention the mountainous landscape.
If you're looking for activities galore then most resorts offer a whole variety of activities and include non motorised water sports free of charge. Jet skiing, snorkelling, tennis courts and golf courses. Or explore the rest of Mauritius; take a catamaran cruise to see the stunning east coast, experience the spectacular waterfalls at Black River Gorges National Park or the adventurous type can seek out thrills by river trekking and zip lining.
Mauritius is the perfect family beach holiday destination. Sunny, safe and with an apparently never-ending list of activities, it caters for every member of the family. Resorts such as Shangri-La's Le Touessrok Resort & Spa offers a complimentary professional kids' clubs to take care of and entertain the kids so parents can have a holiday too.
If you are celebrating romance then you can expect ocean-edge dinners, beautiful accommodation, pampering spas and personalised service and few hotels do romance quite so well as The Oberoi.
Sales to Anguilla are up over 60% this year and there is no doubt that this is due to the pristine beaches and stunning island life. Anguilla is a mix of celebrity and traveller, of world class spa and haute cuisine. The ideal place to experience the intimate Caribbean.

After a multi-million dollar overhaul, Malliouhana Hotel & Spa has reopened and is without doubt Anguilla's most luxurious hotel.
Anguilla is a culinary wonderland with over 100 restaurants offering exquisite fine dining, casual beach barbeques and everything in between.
The new national heritage site, the Amerindian Fountain Cavern at Shoal Bay East, is an incredible underground cave the oldest known and longest used ceremonial cave site in the entire Caribbean and now there is a visitor and interpretation centre, showcasing artifacts and providing information on the historic site, to make the most out of any visit.
Anguilla is now one of the world's hottest destinations for kite surfing, so if you tire of relaxing in between your delicious meals you can always take to the waters for some adventure.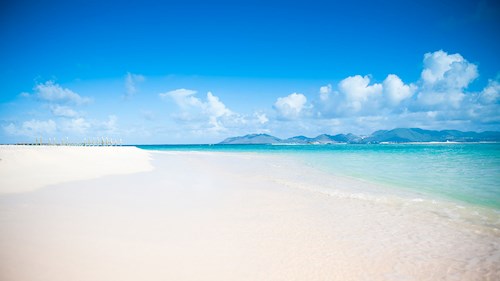 2016 will be full of exciting events. Forget the World Cup in Rio, 2016 is set to be all about Dubai. Opulence and extravagance are synonymous with this part of the world, but there is much more that Dubai has to offer. It is very family friendly, ahead of its time and leading the way in development, technological and tourism advancements.
As if LEGOLAND Dubai, LEGOLAND Water Park and Bollywood Parks Dubai weren't enough, there are two more incredible theme parks on their way for 2016. IMG Worlds of Adventure is the world's largest indoor theme park and will be opening its doors in 2016.
Take your pick of celebrity chef's restaurants. The newest to open is Gordon Ramsay's Bread Street Kitchen & Bar at Atlantis the Palm.• There is always a cool new hangout opening in Dubai. The nightlife is always on top of its game and 2016 is no exception, new nightspot Vii Club will open just in time for the festive period. And it is set to rival some of the biggest night clubs in the city.
With dramatic scenery from the rolling dunes to the skyscrapers overlooking the beautiful sea and a huge array of activities, shopping and sightseeing, Dubai is becoming a really popular choice for a getaway to please all.

Become a dedicated follower of the sun and add these trends to your list for 2016.