If the final of Strictly Come Dancing has given you dancing fever, then Jive June at BodyHoliday might be the perfect escape for you. Throughout the year, BodyHoliday features special themed months, devoting time to specific tastes and subjects, helping you explore your health in a more in-depth way.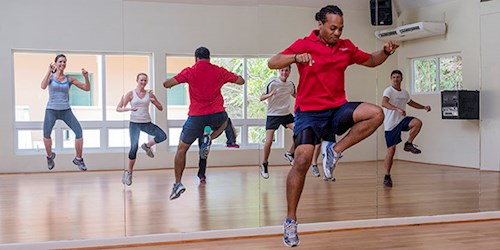 Set on the beautiful island of Saint Lucia from the 4 June – 1 July 2017 you can spend your days learning a dazzling array of dance styles and techniques; from Zumba and Aqua Dance, to Salsa and Hip Hop. In the evenings you can enjoy Latin dancing and club nights led by professional dancers, the whole month of June is dedicated to movement and dance. The instructors for 2017 are renowned dancers Mila Lazar, Robin Windsor and Jennifer Benavidez.
All of the programmes include a full weekly schedule of an array of activities and events, as well as classes to ensure you enjoy a memorable stay. Whether you want to perfect your Foxtrot or master the Tango, Jive June is the perfect place to do it.
If you want to hear more about Jive June or any other themed months at BodyHoliday, please call us on 020 7751 0660 or fill out the form below.