The New Year brings new resolutions, promises to ourselves that we struggle to keep for a whole year – well this year we thought it would be a great idea to give you some travel resolutions, and these are the 'nice' resolutions that will be easier to keep rather than slogging it out at the gym for a whole year.

1) Spend Christmas 2016 on the beach

We know you probably still have a mound of Christmas chocolates in the house, and the decorations have only just come down – but wouldn't it be lovely to wake up on Christmas day with the sun shining, knowing that you won't have to lift a finger all day...well maybe to reapply the sun cream.

When it comes to Christmas it really pays to book in advance, as flights sell out very early and the best suites will disappear quicker than mince pies in December. So, if you fancy spending Christmas in the sun this year, we urge you to call us now or fill in this form to discuss your options.

2) Get your very own butler

Yes this may seem extravagant if you were to have one for the whole year, but why not treat yourselves to your own personal butler on holiday this year. Many of our favourite luxury resorts now provide this service. They are guaranteed to be make your holiday one to remember, from mixing your favourite cocktail to unpacking your suitcase.

Jade Mountain in Saint Lucia is not only home to breath taking views but every suite benefits from a personal butler called a Major Domo, at hand for all your needs 24 hours a day.


3) Go Island Hopping

Why not combine two or three islands in the Caribbean to create a unique and memorable holiday experience – combine Antigua with British Virgin Islands and maybe even visit Dominica before you leave for home.

With daily departures to Antigua, getting there is easier than ever. Panoramic cliff top views, luxurious spas, sparkling pools, laid back beach dining and romantic sun-drenched terraces only add to the paradisiacal vibe. For your second destination, pick the British Virgin Islands and explore a few with a private hire catamaran, giving you the freedom to sail the ocean at your own pace. All of the islands in this cluster are a kaleidoscope of aquamarine waters, sun-soaked harbours, and white-sand beaches – perfect for a few days of pure relaxation. Then make your way to the island of Dominica - an eco-lover's dream and a diver's best friend. Drenched in virgin rainforest, home to scorching hot springs, charcoal black beaches and a mountainous centre. You're best to dig out your hiking boots to explore this wondrous place.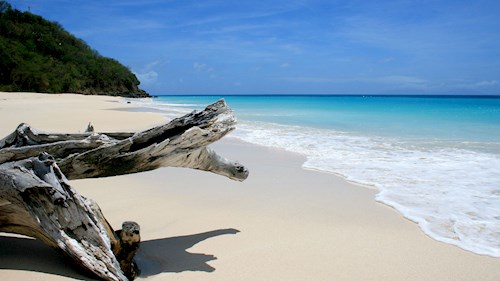 4) Enjoy dinner on your very own private island

You don't need to be Sir Richard Branson to do this – we can organise a picnic or a sundowner on a private island from many of our favourite resorts in the Indian Ocean.

PER AQUUM Huvafen Fushi sits on its own private lagoon and is considered as one of the most stylish resorts in the Maldives, it truly is a luxury playground in an awe-inspiring setting. This resort is all about personalised experiences and can offer inspiration for any occasion, whether you are celebrating a special anniversary or looking to pop the question. For something to remember take to the water in a luxury dhoni for a romantic moonlit escape to a deserted island.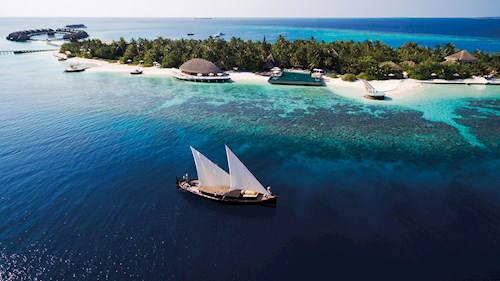 5) Go on holiday on your own

The thought of taking the plunge and travelling solo can be slightly overwhelming but, we have made it easier than ever for you to enjoy a holiday on your own, and still give you the chance to meet new friends.

The BodyHoliday in Saint Lucia is the ultimate wellness retreat and the whole month of September is dedicated to the solo traveller. So whether you're travelling alone, with a friend or as part of a larger group you can enjoy sunset cruises, group activities, fitness programmes and most importantly a daily spa treatment to energise, soothe and revitalise your body and soul.
If you would like to make any of these your resolutions for 2016, give our experts a call today.