In the Dominican Republic, the air pulses with energetic beats, tunes blasting from open car windows and drifting into the streets from neighbourhood bars. Even public plazas serve as convenient dance floors: people glide across the pavement as buskers play slow, romantic melodies or local radios bump with the newest hits.

The birthplace of merengue and bachata and an active champion of other popular genres such as salsa and reggaetón, this small country moves to a rhythm all its own. From the 29 - 30 August you can fully embrace the rhythm of Dominican Republic at the Merengue & Caribbean Rhythms Festival.

A tradition starting back in 1967, Santo Domingo's annual ,  is a blow-out celebration of the country's national dance, offering one of the best opportunities to learn about Dominican music history and see it in action. The party takes place on the city's malecón, an esplanade that backs up to the Caribbean sea, but it often carries into the neighboring streets of the Zona Colonial and the bars and clubs of central Santo Domingo. The event is normally scheduled in August or September and is quite popular; be sure to book your hotel in advance. If you miss your chance to try out your moves in Santo Domingo, the Dominican Republic also hosts a sister festival in Puerto Plata.




To feel totally immersed in this vibrant Caribbean celebration we would recommend staying at our favourite boutique hotel in Santo Domingo, Casas Del XVI – a collection of stunning 16th century homes or 'casas' in the centre of the Colonial City. Making these homes your own really adds to your experience of being here, giving you the freedom to explore on your own but still with the luxury of a hotel environment including your own private butler to make sure you are fully looked after from the minute you arrive until the moment you sadly leave. Prices from £1,695 for 7 nights.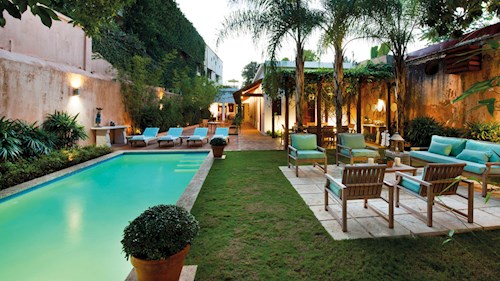 For more information, speak to one of our expert team on 020 7751 0660 or find out more about this wonderful island.