Culture Calendar for Jamaica 2017
When it comes to reasons to travel to Jamaica, few people need any persuasion. Our experts know the intriguing island inside out and can curate a trip to take you deep into the heart and soul of the place; from exploring its highlights to enjoying the hidden little restaurants and knowing the best bars to watch local reggae bands. However, what time of year to go to Jamaica can be a tough decision, so we hope this exciting selection of the top 10 festivals & events you should experience in 2017 provides some food for thought:
1. Accompong Maroon Festival
Venture off the beaten track for an important annual festival in this rural town, 'a nation within a nation', with a fascinating history. Celebrating over 200 years since the signing of the peace treaty between the Maroon slaves and the British, the sleepy town of Accompong comes alive every January, when its annual party is the place to be on the island. This is a little known festival that gives a real insight into local life with singing, dancing, storytelling and that fiery home cooking that we just love Jamaica for.
Dates: 6 January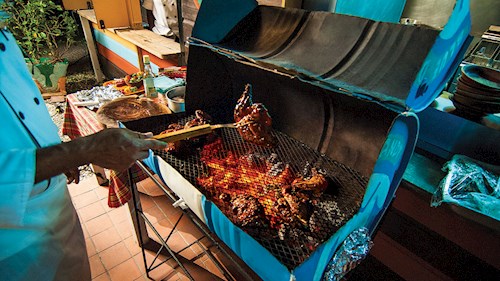 2. Bob Marley's Birthday Bash
Jamaica's musical heart beats to double time as it becomes the life and soul of the Caribbean during one of the most important celebrations of the year, in honour of the island's adored musical legend, Bob Marley, on his birthday. Rastafarian flags colour the streets and sweet reggae sounds rumble the crowds, drawing in fans from near and far in remembrance of the Jamaican icon. The revelry involves incredible artists' performances all across the island with shows, art exhibitions and live music concerts - all in heartfelt tribute to the wildly influential local boy who preached 'One Love'.
Dates: 1-6 February
3. Saint Ann Kite Festival
The skies over Saint Ann's beach will be awash with colour at this family friendly festival. Spend the day on the sand, enjoying the display of kites of all shapes and sizes soaring through the air amidst magnificent colours. With a lively music concert to bring the day to a close, this promises to be an excellent occasion for the whole family to enjoy on holiday in Jamaica.
Dates: 28 March
4. Jamaica's Carnival (Bacchanal)
Jamaica's annual carnival is a spectacle of shimmering sequin costumes, vivacious dancers and delectable Soca sounds, culminating in the most friendly and vibrant festival of the year. This is an amazing way to experience the fiery flavour of a Caribbean fiesta, where locals and travellers join together in celebration as the technicoloured processions sweep through the streets to the charge of pounding steel drums. Carnival has become a world renowned phenomenon, teasing countries from across the globe with its exuberance, soul and sense of freedom – the atmosphere is euphoric and the rhythm infectious. This is an absolute must for anyone in search of a true Caribbean experience where you'll be jamin' 'til the sun comes up.
Dates: 15 -23 April
5. Montego Bay Yacht Club Easter Regatta
Whether you're a keen sailor or simply enjoy peacefully watching the white sails glide by from a comfy spot on the shore, the famous Easter Regatta brings a buzzing atmosphere to the beautiful Montego Bay, one of our favourite places to stay on the island, with several races taking place along the North coast over 4 days. Visitors are encouraged to take part in this exciting event along with locals from the yacht club.
Dates: March/April
6. Ocho Rios Jazz Festival
Ocho Rios is a distinguished international festival celebrating Caribbean jazz musicians and promoting 'Classical Black Music and America's First Art Form'. Stunning performances from some of the greatest artists in the Caribbean are well worth booking in advance for your holiday, and in such a fabulous setting, the smooth sounds will leave you wanting to stay in Jamaica forever.
Dates: 28 May – 4 June
7. Reggae Sumfest Reggae
Sumfest is a musical sensation taking place in Montego Bay in Jamaica. Coined as 'The greatest reggae show on Earth' – we couldn't agree more, and what a beautiful setting for it to take place. Each evening the tremendous parties take on a different theme and the event hosts some of the best reggae stars from far and wide, making the line-up world-class. This is a fantastic and intrinsically Jamaican experience with an amazing energy that any music lovers and visitors to the island will revel in.
Dates: 16-22 July
8. Independence weekend – Dream weekend
A wonderful weekend to see the very best of Jamaica; locals come together over their Independence holidays to showcase their spectacular musical talent from local artists, delicious food and fiery liquor, all enjoyed on the stunning white sand beaches of Negril. Sponsored by Jamaica's revered Appleton Rum, this promises to be a weekend of serious fun.
Dates: 28 July – 1 August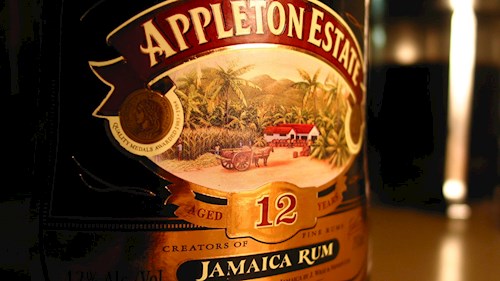 9. New Year's Eve Harbour Fest and Fireworks on the Waterfront
There is no cooler place to toast in a New Year than on the soft sandy shores of Jamaica with an Appleton Rum cocktail in hand and some good old school reggae as your soundtrack. Celebrate alongside the islanders at midnight as the harbour puts on a fantastic display of New Year's Eve fireworks to really get the party started.
Dates: 31 December
10. Calabash International Literary Festival (2018 – but worth noting in the diary already!)
One of the most respected cultural event in the Jamaican calendar (biennially); Calabash rivals the likes of Cheltenham and Bath literary festivals, and is hugely attractive for its spectacular exotic location, held in the village of Treasure Beach. This promises to be a magical experience for culture lovers to indulge in the numerous fantastic talks from novelists to poets, all celebrating the English language and its great masters.
Dates: May 2018
If you would like to experience the very best of Jamaica please contact us on 020 7751 0660