By Rebecca Bryson, Head of Sales
Having work for Caribtours for over 14 years, I have been have been fortunate enough to visit some of the most beautiful destinations in the world so when it came to planning my recent honeymoon expectations were set very high and I really wanted something that would deliver the wow factor. This is when I decided that the Seychelles would be perfect for myself and my husband. Not only is June a great month to travel when many other honeymoon favourites were in the low season, I loved that there was so much to see and do. We decided fairly early on that to fully appreciate the region, you really shouldn't stay in just one place and island hopping was the best way to experience everything the Seychelles has to offer.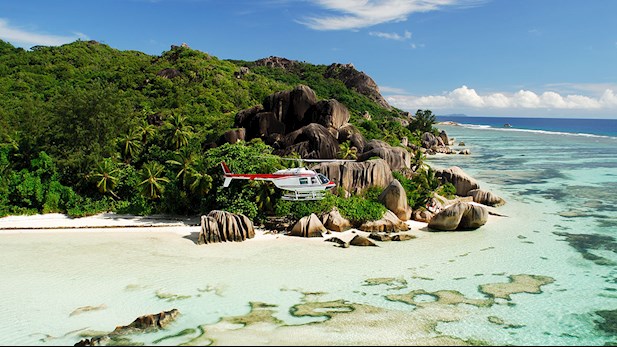 We started our trip on the beautiful private island of Denis which was the perfect place to relax and rewind after the stress of the wedding. Denis is completely unspoilt and has a real Robinson Crusoe feel about it. Our stunning beach cottage with open air bathroom was just steps from the beach which was completely deserted and our open air bathroom complete with massage pavilion and private garden with day bed was the perfect spot to while the day away. All rooms come with bicycles which were perfect for us to head out and explore. We cycled through the rainforest, past the island farm and we soon met some of the residents - giant tortoises! Denis Island has a real personal feel with a very hands on staff who all know your name within a few hours and alongside the great a la carte dining and buffet evenings, they arranged some magical evenings for us where we had a romantic candle lit dinner on the beach and fun themed evenings which allowed all the guests to interact.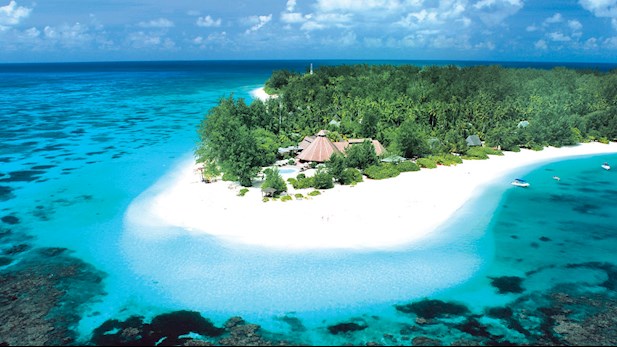 We didn't want to leave but after six blissful nights we flew to Praslin for the next leg of our trip. Here we checked into the wonderful Raffles Seychelles which really blew us away. We were allocated a stunning Ocean Front Villa complete with private plunge pool and magnificent views of the beach below and the neighbouring islands. The service here was first class, the beach service was really attentive with frequent visits from the staff to offer fruit kebabs, iced lollies, water and a sunglass cleaning service. The sea is crystal clear so we enjoyed several snorkelling trips where we saw a whole host of fascinating sea life, we went paddle boarding and after a hard day on the beach we enjoyed a relaxing treatment in the hotels spa. In the evening we were treated to fine dining, Indian and Barbeque themed nights whilst either enjoying music from the band who got everyone up dancing. Praslin is a stunning island so I recommend everyone leave their resort and explore. We took our bicycles to Anse Lazio beach one day which is cited as one of the best beaches in the world and enjoyed a lovely picnic and we also visited the world famous Valle De Mai national park. One day we took the ferry across to the beautiful unspoilt island of La Digue which was fascinating to see everyone travelling by bicycle or Ox – here you can see the traditional Creole houses and enjoy a delicious lunch at one of the many local restaurants – We went to Fish Trap which had the best seafood.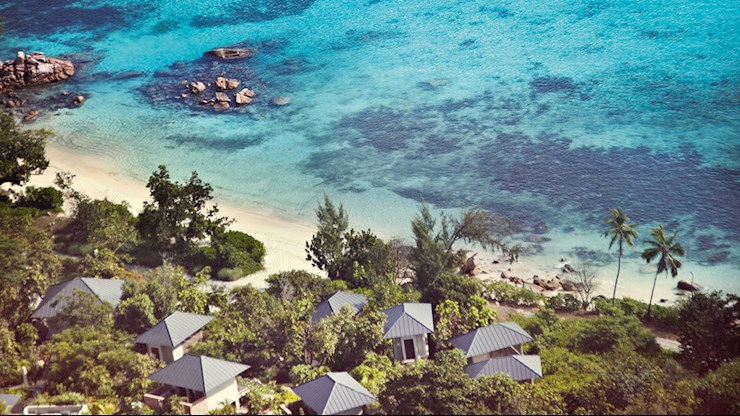 The last stop on our honeymoon was back on the main island of Mahe and the Four Seasons Resort Seychelles. This large resort perched on a jungle hillside is incredible with all 67 villas scattered across the hillside giving breath taking views of the bay below. Our villa was spacious and luxurious, with a large private pool and several platforms and day beds to sunbathe. But the beach here is stunning so we spent a lot of time here, snorkelling on the coral reef and enjoying lots of water sports. The spa here also has the real wow facto and I was lucky enough to enjoy several treatments. It is situated at the highest point of the resort, guests are invited to come and sit on the roof top at 5pm with a glass of champagne and watch a truly breath taking sunset. For me the Seychelles offers something for everyone. The people are friendly and welcoming and their service is first class. The dining is imaginative and delicious and the resorts are unique and individual but equally seem to compliment each other. They all offer something special and every island is different (I felt I only scratched the service) and you can expect to see some of the most stunning beaches in the world. I'm looking forward to celebrating my wedding anniversary here for years to come.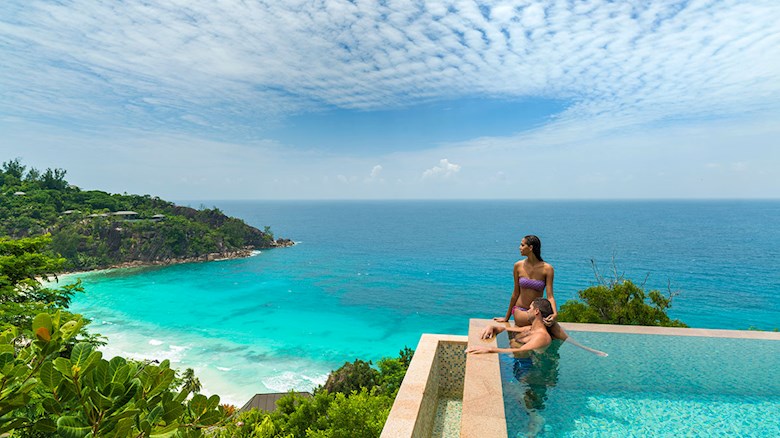 If you would like some more information on a honeymoon in the Seychelles, please get in touch with our expert team on 020 7751 0660 or fill in our online form.