Rich in heritage, culturally diverse and ecologically varied, this small land mass, just east of Madagascar and sitting atop the Indian Ocean, has many distractions apart from the ubiquitous turquoise waters and white sand beaches. Here are our top reasons to venture beyond the beach and explore.
Be beguiled… by the bustling city of Port Louis, a cauldron for every race and creed, encircled by the ocean and an impressive mountain range. On the one hand it has a laid back air that is so reminiscent of the Caribbean, on the other it has a frenetic charge which is an assault on the senses and entirely engaging.
Be adventurous… with a drive along the south coast and get acquainted with a piece of Mauritius that is not so readily trodden. More rugged, mountainous and rich in vegetation than the rest of the island, with crystal clear, shallow lagoons and a wildness that is palpable.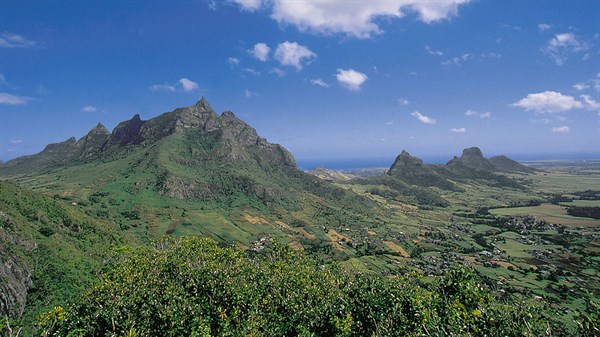 Be dazzled… and island hop to Ile aux Aigrettes, a small floating ebony rich-forest, sitting jewel-like in the Indian Ocean. Filled to bursting with indigenous flora and fauna, this small nature reserve boasts the nesting site of the dodo's cousin, the pink pigeon. Sadly not a dodo in sight!
Be amazed… by the coloured sands at Chamerel where a geological peculiarity has created a legion of bright colours, from saffron yellows to red ochres, marigold oranges to purples. Volcanic ash never looked so good.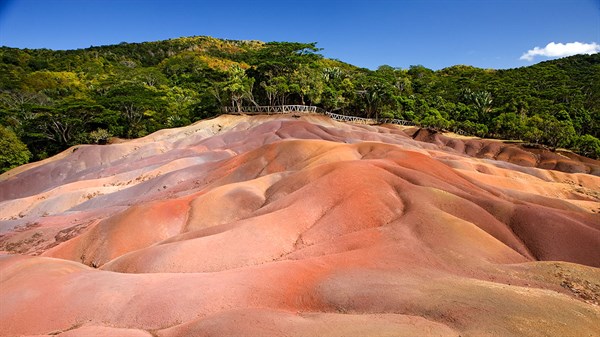 Be seduced… by the Ylang Ylang flower, small but with a huge personality. Its heady and hypnotic scent pervades the plantations where it grows. Powerful and mythical, it is distilled for perfumes, sprinkled on newly weds' beds and has attained a reputation as a dexterous cural.
Be brave… and haggle with panache at the Flacq Market – the biggest bazaar on the east of the island, selling a plethora of items, from food to indigenous artifacts. Feel the buzz and vibrancy of Mauritius at its most active as tourists and locals mingle.
Be a winner… at the races. Somewhat curiously introduced in the 19th century to gain French co-operation, horse racing is extremely popular on the island and produces the most electrifying atmosphere as thoroughbreds compete to pip each other to the post.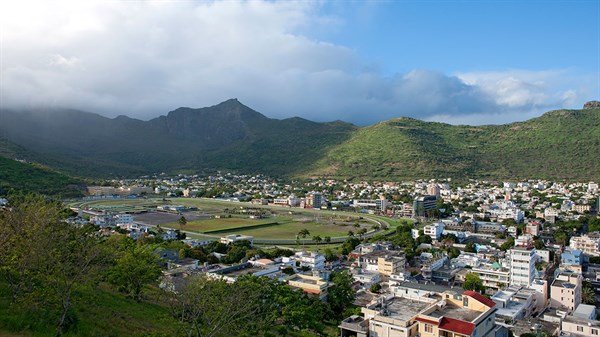 Be curious… and trek through the Black River Gorge National Park, bursting with thick forests of dodo and black ebony trees, wild guavas and over 300 native flowering plants – a truly spectacular sight to behold.
Be enticed… by the diversity of cuisine. Mauritius is an island that creates food that assails the taste buds at every level. The fusion of Indian, Chinese, Creole and European flavours means that, whether fine dining or sampling local fare, it's unlikely you will be disappointed, and it will encourage the explorer in you.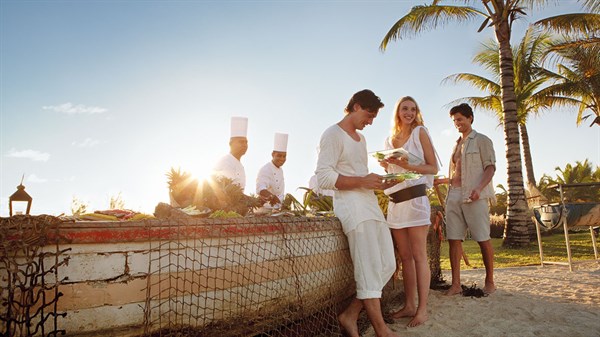 Be romanced… by the beat of Mauritian Séga music – often improvised and utterly emotional, it is music that has an accentuated rhythm and a beat that touches your heart. Nightlife is as rich as the daytime scenery and it's worth venturing to some of the bars where musical talents often convene.
Sun, sea, sand and so very much more – this is an island that appears on the surface unassuming and reluctant to shout about itself, but venture beyond the resorts and hotels and you'll find a land that is beguiling, attentive and accomplished. This is not just picture book paradise, this is Eden with an edge and one that allows you to just be.
Discover more about Mauritius...