At Bodyholiday in Saint Lucia, their ethos is that good food is the key ingredient to good living. Their philosophy of well-being is built on Excersise, Relaxation and Rejuvenation, therefore delicious, nutritious food is all part of making that philosophy work. At Bodyholiday, there is no distinction between gourmet food and healthy food, all their dishes feature fresh, locally-sourced ingredients including produce from the resort's own organic garden. With five restaurants, there is something for every individual taste and personalised menus each night means your body's in for a treat.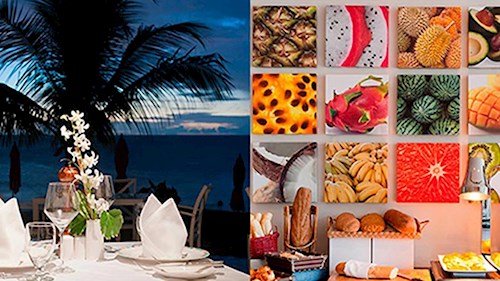 A fresh new eating concept at BodyHoliday... I-Tal Conscious Eating

This is a brand new dining option for BodyHoliday, a culinary experience to create incredible vegan dishes. Indulging in delicious food and wine is often part of travelling, but many guests are looking to eat more cleanly and to make thoughtful food choices based on their individual needs. Conscious eating is less about declaring certain foods as bad and more about being mindful of where food comes from, how it's produced, how your body will respond to it, and whether you're making the best choices for you. Recapture the essence of garden to table cuisine, inspired by their on-site organic garden. Share a guided experience with their eco-leader and I-Tal chefs, while spending time harvesting produce. Assist chefs as they produce a spectacular vegan feast, right in front of you. With honest and wholesome ingredients, enjoy an unforgettable dining experience with sweeping West Indian views.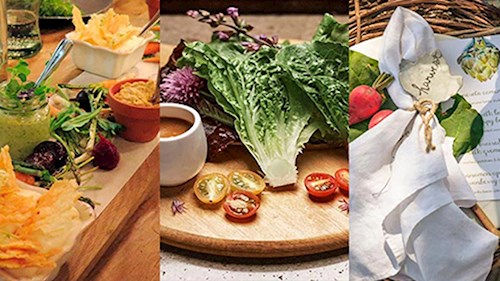 TAO

TAO is the jewel in the crown of Bodyholiday's gastronomy, engaging the senses with a balance of an unexpected combination of flavours. This restaurant is the definition of fine dining, guests are offered an exceptional culinary experience. It is renowned for its Fusion Cuisine and its menu of Eastern and Western flavours, set on an open-air balcony overlooking the Cariblue beach and the Caribbean Sea, it is an ideal setting for a memorable evening.




Cariblue

Cariblue restaurant offers a cornicopia of international cuisine supplemented by special menus for Yoga and other themed options. Overlooking the sand and sea, the breezy atmosphere makes it perfect for casual dining. At night, Cariblue's buffet area is transformed into Windows – a chic evening-only eatery where chefs showcase their talents with imaginative tasting menus and wine pairings. The informal dinner lets you choose whether you watch as each dish is designed at the chef's station or enjoy your tasting at window tables overlooking tropical gardens.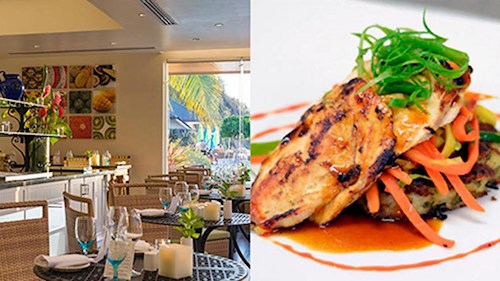 Pavilion

Set on the seaside boardwalk along Cariblue beach, the Pavilion offers an entire menu of posibilities. Laid-back and unhurried, its list of choices (from the buffet grill and pizza oven) include calzones, flatbreads, grilled fish and every imaginable barbecue favourite. Afternoon tea here is just divine, complete with finger sandwiches, cakes and scones.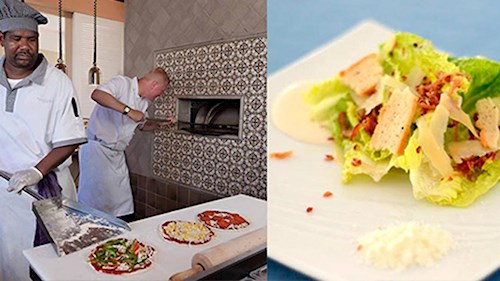 If you'd like to find out more about September Solos at BodyHoliday, or to book your holiday there, give our team of expert travel advisers a call on 0207751 0660 or fill in the form below.