1 - Learn A New Hobby Together

In The British Virgin Islands Family holidays are the perfect chance to reconnect, and spending quality time together whilst learning a new hobby is a great way to bond with the kids. The British Virgin Islands is a stunning destination, totally unspoilt and with crystal clear ocean, and famed for its sailing opportunities for all levels and agest. We can organise sailing lessons for the whole family to enjoy for your holiday and one of the most exhilarating and fun watersports imaginable. Learn a new skill together and create memories that will last for ever.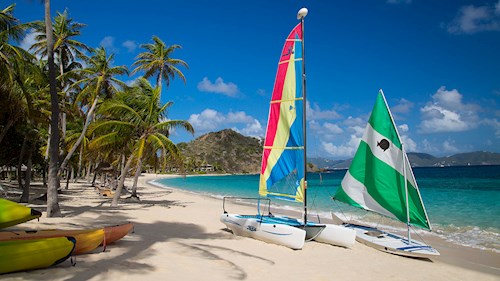 2 - Mother and Daughter Pampering in Antigua

What better than spending your day with your daughter having treatments, swapping beauty tips and enjoying each other's company. The perfect activity for a lazy girls day on holiday. At Jumby Bay, the most exclusive resort in Antigua, they have the perfect way to do just this - with their Junior Spa Menu mothers and daughters can indulge in special pampering treatments from facials, pedicures, manicures and aromatherapy sessions.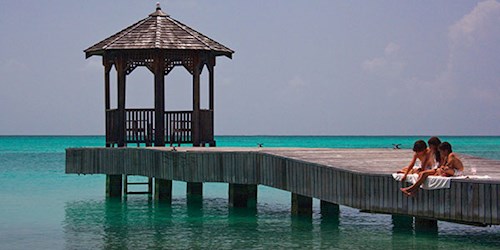 3 - Father and Son Fishing Trip in Barbados

Barbados makes an excellent family-friendly destination, with miles of beautiful beaches lapped by the calm, crystalline waters of the Caribbean sea, friendly locals and some brilliant family hotels. We think this is one of the most beautiful settings in the world to set out on a father and son's fishing day trip, where you can take some time out to be together, put the world to rights, and hopefully catch a whopper to boast about when you're back on shore! At Saint Peter's Bay we can arrange exciting private charters so together you can try your hand at line fishing, and tackle rentals are also available for those keen for some shore fishing. Make your family holiday extra special this Easter.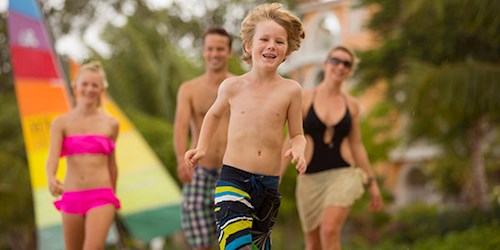 4 - Family Picnic on a Deserted Island in The Maldives

Getting your family holiday right is so important - the experiences you share bring you all together and form memories that will last forever. This Easter, experience something new and exciting by jetting off to the extraordinarily beautiful islands of the Maldives with the whole family. A stay at Per Aquum Niyama promises a wealth of special and personalised experiences, but one of our favourites is 'Destination Dining', where your family will be whisked away to a deserted island for a gourmet picnic lunch surrounded by nothing but the dazzling Indian Ocean, with nobody else in sight. Share this amazing experience with your family this Easter for the holiday of a lifetime.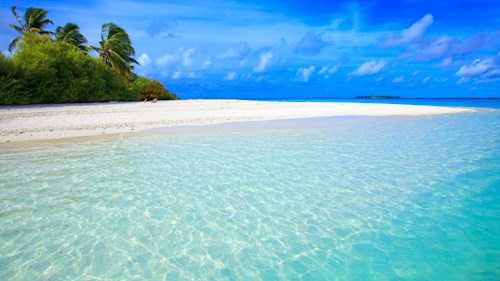 5 - Family Fun at the Theme Parks in Dubai

The metropolis of Dubai is an adventure playground in itself, with jaw-dropping skyscrapers housing quirky shops, funky restaurants, eye-boggling attractions and fun activities to try out at every turn. There's endless entertainment in store on a trip to this famous Emirate, but for families, there is now even more reason to choose Dubai for an Easter holiday full of excitement, with the recent opening of three theme parks offering amazing day trips. There's the world's largest indoor theme park, IMG Worlds of Adventure, where you can enjoy thrilling roller coasters rides or more gentle family-friendly rides for the little ones. There's also a family-friendly Smurfs Village at Motiongate, and there's even a Legoland waterpark with over 20 slides – your family won't ever want to leave!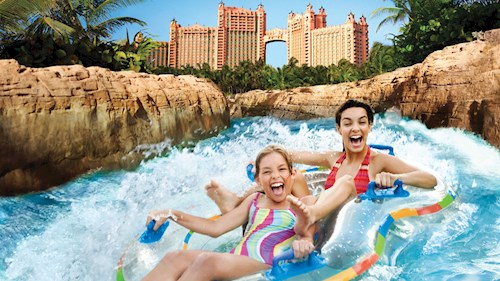 Call one of our friendly Travel Advisers on 020 7751 0660 to book that family holiday you've all been dreaming of.