We've gone Mexico mad lately, with several of our team travelling to the Riviera Maya to experience this wonderful part of the world first hand. We caught up with them to get the latest on the hottest hotels, the coolest cocktails and the whitest of white sand beaches…
Sally, Reservations Manager
Which hotel stood out the most on your trip?
I'd have to say the Maroma Resort & Spa. It's a beautiful Belmond hotel, luxurious but also very authentic - you really feel like you're in Mexico when you stay here. The beach is gorgeous, as is the food, and they have a really unique spa.
Unique in what way?
The setting is perfect, hidden away in the gardens, and the treatments are based on ancient Mayan healing rituals, which again gives you that sense that the resort has really made an effort to draw on the local Mexican culture.
Anything other 'must-do' activities you'd recommend?
I really enjoyed our tequila and beer tasting session! If you've only ever tried the mass market tequila brands you get in the UK then you might be surprised by how complex and varied the flavours can be. Also, Maroma runs cookery classes where you can learn how to make traditional Mexican food, which is great fun too!
Finally, what would you say is the best thing about Mexico as a destination?
The beaches are an obvious draw, but for me it's the value you get - the Riviera Maya has some real high quality hotels that match up to the big names elsewhere in the Caribbean, but you'll often end up paying quite a lot less.

Abi, Reservations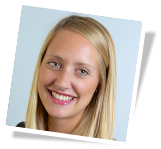 Were there any hotels you stayed at that you would particularly recommend?
If you're looking for great cuisine then I definitely recommend a stay at Royal Hideaway Playacar. The food was some of the best I've ever eaten, particularly impressive given that the hotel is All-Inclusive. The choice, the presentation, the service… just thinking about it is making me hungry! The fine dining restaurant, Las Ventanas, was especially good.
So did you manage to tear yourself away from the hotel restaurants and try anywhere local?
Oh yes, you've got to visit Playa del Carmen while you're there. If you head down around late afternoon you'll have a bit of time for shopping, then you can enjoy a cocktail as the sun sets and have dinner at one of the local restaurants - there are plenty to choose from.
And if you could sum up what makes Mexico so special…?
I think it's the way it combines the best aspects of a lot of other places I've been… It's got the charm and the character of the Caribbean, with the level of service you'd expect in the Indian Ocean.

Katherine, Head of Product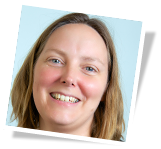 Were there any hotels you saw that you could recommend for a family on more of a budget?
I visited the Occidental Grand Xcaret, which is a very affordable option and a pretty unique hotel, with huge grounds and the Xcaret eco-archaeological park right next to it. There is plenty to do for all ages, and kids in particular will love it - they have jaguars, pumas, botanical gardens and underground rivers where you can go snorkelling.
A great place for nature lovers then?
Absolutely, the Riviera Maya is home to all sorts of wildlife. You've got the world's second largest barrier reef right on your doorstep, with amazing diving and snorkelling, and while I was there I also swam with dolphins near Cozumel, an island just off the coast.
In summary then, what's your favourite thing about Mexico?
I think it's the sheer variety, there really is something for everyone. You've got the real top end hotels like Maroma and Fairmont Mayakoba, luxury adult only resorts such as Paradisus La Perla and Le Blanc which are great for couples, gorgeous boutique hideaways like Esencia and Viceroy Riviera Maya and affordable All-Inclusive resorts like Moon Palace and Now Sapphire, which have all the facilities you could wish for.

Louise, Reservations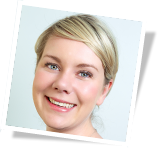 When would you say is the best time to visit Mexico?
The Riviera Maya enjoys a similar climate to the rest of the Caribbean, so it's a great year round destination, the temperature never really drops below the mid-twenties. I went in May, and I found it was a great time to go - the resorts are generally a bit quieter in our summer, the weather's still good and, being low season, there are some great deals to be had.
Are there any sights or attractions that you'd recommend?
Personally I think you have to see Chichén Itzá if you're visiting this part of Mexico. It definitely lives up to its reputation as one of the wonders of the world, and if you get there early enough in the morning you can get some great photos before the crowds arrive.
And the highlight of your trip?
I think I'd have to say the people. Mexicans are so warm and welcoming, and this is reflected in the staff at the hotels: nothing is ever too much trouble, and you're always greeted by a smile.

To book your Mexico holiday with Caribtours, give our friendly team of experts a call on 020 7751 0660.