Isabelle, our Marketing Executive recently visited Elounda Bay Palace in Crete and she was absolutely bowled over by the fantastic setting and resort facilities. She loved her time there and wanted to share with you some of her highlights:


1. THALASSA RESTAURANT
Located right on the water's edge, this glamorous restaurant is famous for its delicious fish menu and wide selection of other gourmet seafood. Dining at Thalassa is a romantic and relaxing experience. Gentle live music accompanies you as you enjoy your evening meal whilst you enjoy the view out to the dazzling bay ahead.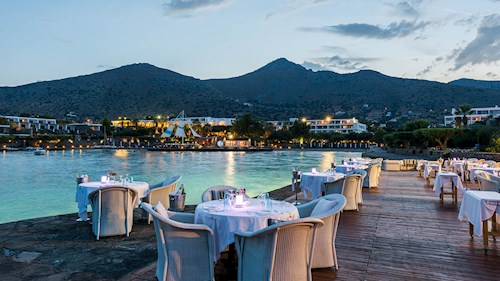 2. ESPACE VITALITE CHENOT SPA
The Espace Vitalité Chenot spa offers both relaxation and holistic rejuvenation in a setting of complete tranquillity. The Chenot Method employs the latest scientific advances in relation to the functioning of the human body. It works along the lines of the ancient tradition of Chinese medicine, based on energy channels and balance, to establish a unity of body, mind and spirit. It is a totally relaxing haven – and a must do when staying at Elounda Bay Palace or Elounda Beach.
3. SAIL-IN BAR
The Sail-In Bar is a totally unique bar that I definitely recommend for a sundowner (or two) from there you can set sail with a breezy refreshment, light lunch or snack at a bar, located next to the beach; you can enjoy views out to the Aegean Sea.
4. THE DELUXE HOTEL SUITES
We stayed in a Deluxe Hotel Suite, with gorgeous views out over the resort to Mirabello Bay; we didn't want to leave the comfort of our terrace. This suite offered a complete feeling of comfort and style.


5. WATERSPORTS & ACTIVITIES
When we were staying at Elounda Bay Palace, we spent our days basking in the Cretan sun, surrounded by secluded white sandy beaches and crystal blue waters! There is so much to enjoy in this charming resort – with a dazzling array of exhilarating activities that can be tailor-made to suit your every whim - from learning to Scuba Dive to trekking along ancient paths.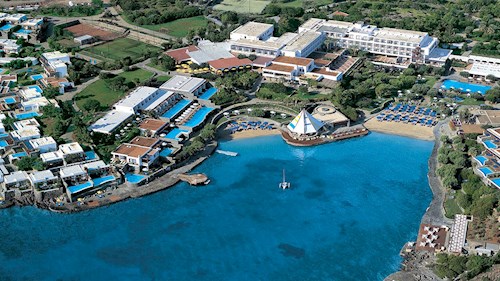 If you would like to hear more about Elounda Bay Palace or to book a holiday call us on 020 7751 0660.