With soft sandy beaches to play on, warm turquoise seas to jump in and magical mountains to explore, it's hard to imagine a more feel-good family destination.
Just think of the excitement of a Pirate Family Adventure on a replica 18th century rigged schooner! Sailing down the island's dramatic coast, stopping off to visit a volcano. Other nautical adventures that little ones will love include whale and dolphin-watching expeditions and glass-bottomed boat trips.
On land, there are exciting rainforest nature trails that are suitable for families with young children. Guides knowledgeable in the flora and fauna make the walks both fun and educational. There's also sweet fun to be had on a cocoa plantation tour at Boucan Hotel. Then it's adventure galore at Pigeon Island National Park, with two beautiful beaches, military ruins, a lookout point at the top of the fort and an Interpretive Centre describing the rich history of the island.
Teenagers will enjoy tackling more challenging rainforest treks, zip-lining over the tree canopy or riding a Segway along a nature trail. They can also saddle-up and ride horseback through the surf, kite surf over the ocean, and snorkel in coral reef that is within easy to reach from some of the island's beaches.
Our Top 5 Hotels For Families in Saint Lucia -
Windjammer Landing Villa Beach Resort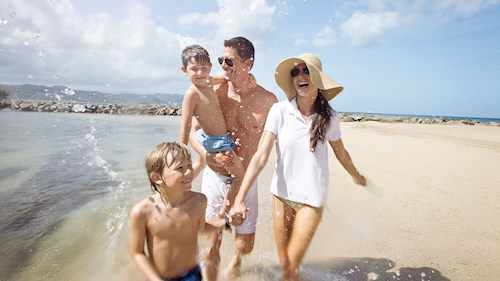 If you value your independence but still want all the benefits of a beach resort, Windjammer Landing could be just what you're after. With so many activities for adults and children to indulge in it reallt is the perfect family escape. 
The Landings by Elegant Hotels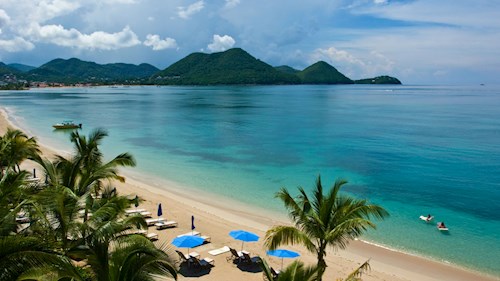 On Saint Lucia's most breathtaking beach and with the island's only private marina, this magnificent resort is almost a little world within itself. Offering spacious, family-sized accommodation, gourmet dining and all the facilities you would expect from a modern, luxury resort, The Landings is also ideally located for all the superb restaurants and shops in the Rodney Bay area.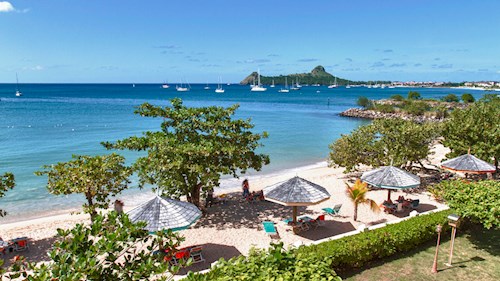 If you've ever fancied being a contestant on TV's Total Wipe Out, you'll be excited to know that Saint Lucia's newest attraction is a floating obstacle course designed to provide thrills and spills for all the family - it's anchored close to Bay Gardens and guests at the resort benefit from reduced admission fees.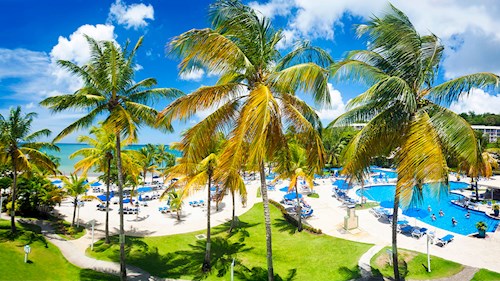 A colourful and vibrant all-inclusive resort, St James's Club Morgan Bay is set on a beautiful sandy bay in the north west of Saint Lucia. With a wide range of activities and facilities for adults and children included in the price, this hotel is an excellent choice if you're looking for a great value all-inclusive Caribbean holiday.
Coconut Bay Beach Resort & Spa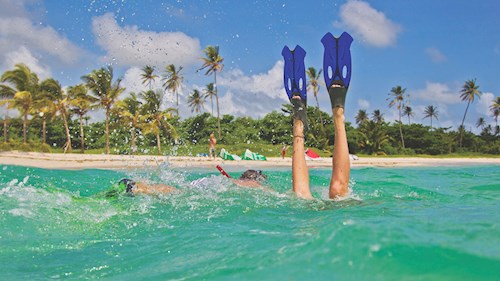 Set in 85 acres of gardens, Coconut Bay is a resort with a alot of personality, offering the perfect family escape. The Splash wing is home to the island's largest water-park and a superb kids' club.
If you want to hear more about the beautiful island of Saint Lucia or to book a holiday, call us on 020 7751 0660.