Caribtours expert, Karen Boulton, recently enjoyed three nights at the renowned Verdura Resort, Sicily in Europe. Here are Karen's top five highlights of the resort: 

1. The expansive spa
Without a doubt, the spa at Verdura Resort is one of the largest I have seen. Part of the Rocco Forte hotel group, Verdura is home to their flagship spa and it is easy to see why. I especially liked the three unique concepts; Rocco Forte Rituals, Rocco Forte Fitness and Rocco Forte Nourish, which combine tailor-made plans and treatments to work around you. Anything from a massage to a 7 day full packaged plan is available here. In addition to the treatment rooms, there are thalassotherapy pools, an indoor steam room, gym, hair and beauty salon and spa bar overlooking the mountains - the choice is endless.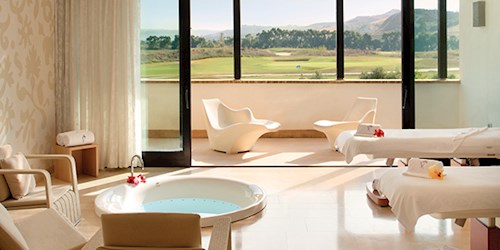 2. Gastronomic delights
Dining is a very important part of the 'Verdura Experience'. The passion for good wine and food is reflected in the four characterful restaurants, all with exquisite settings with outdoor terraces and views over the sea or hills. We highly recommend a cooking class with one of the hotel's chefs, where you can learn to make some of Verdura's signature dishes, or perhaps you would like to become a master mixologist and master the skills involved in making a Sicilian mojito with the resident mixologist. There's also plenty of wine and olive oil tasting to take advantage of, which makes this resort a haven for wine buffs and foodies.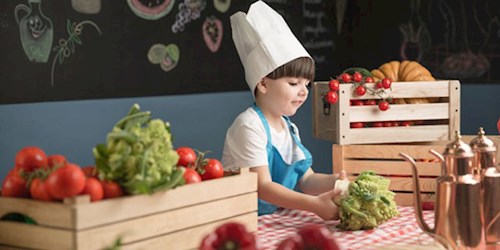 3. Facilities for families
Verdura Resort has been carefully designed as a family-friendly resort with all the necessary ingredients to form a playful and dynamic experience filled with learning and fun. There is so much for children to avail themselves with including the Families R Forte programme, which divides three, tailored clubs for each age range from babies to teens. Children can enjoy a passport upon check in, pint-sized bathrobes, a Verdu the hedgehog cuddly toy, spa treatments, sports academies, excursions, special menus and of course all of the clubs on offer. It is especially friendly for teens with an array of watersports available.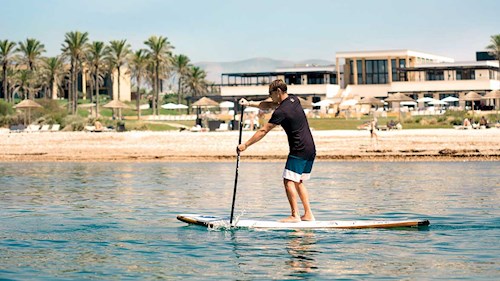 4. Complete serenity
One thing I absolutely loved about Verdura Resort was just how peaceful it is; despite the fact that there are so many facilities available, the expansive land which Verdura is situated on ensures complete privacy and relaxation. The resort is relatively small in comparison to the 230 hectares of private Mediterranean coastline it sits on. There are three Kyle Phillips golf courses, a 60-metre infinity pool, six tennis courts and a private beach, all spread across the land, so you can sit back, relax and enjoy a sip of Limoncello in the comfort of your suite and listen to nothing but the songs of the birds.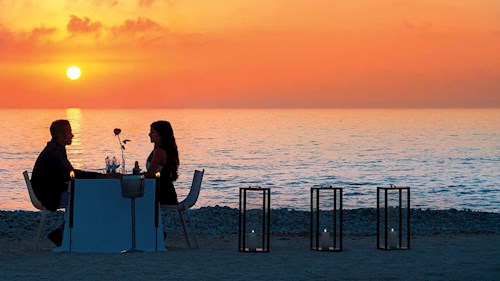 5. Range of accommodation
There is a room, suite or villa to suit everyone at Verdura and what I loved the most is that they are each designed individually with design motifs inspired by antique Sicilian maiolica tile and courtyards planted with orange trees. My personal favourites were The Grand Suites, which are all situated on the front row and have an inner courtyard and large private terrace. The bedroom and sitting room can be separated by a sliding door, making it ideal for small families. There is also a kitchenette in the sitting room consisting of a fridge, hob, sink and coffee machine.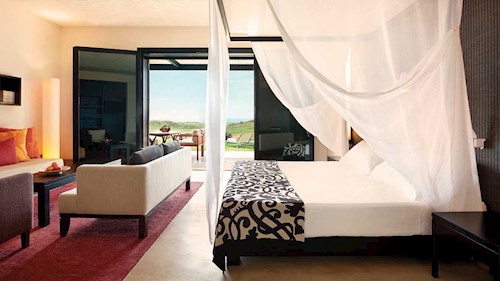 Contact our team of friendly Travel Advisers on 020 7751 0660 to book your stay at Verdura Resort.