Our top 5 holidays For families in Europe will make this summer one to remember for the whole family.
1. Toddlers


Anassa Resort, Cyprus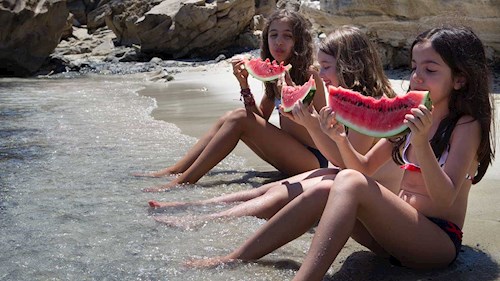 Experienced nannies look after your children at the award-winning Globetrotters crèche at Anassa, for ages 4 months to under 3 years, where complimentary nappies, wipes, fresh milk, purees, freshly prepared meals and dedicated sleep rooms are provided. Children aged 3 to under 5 years will be kept busy at the Adventurers Club, taking part in locally inspired activities such as designing their own mosaics, baking delicious Cypriot cakes or taking part in traditional Cypriot games in the garden, and parents can order every manner of baby item online in advance of travelling, with the Baby Go Lightly service, so that the items will be waiting in your room on arrival.


2. 4 To 6 Year Olds


Belmond La Residencia, Mallorca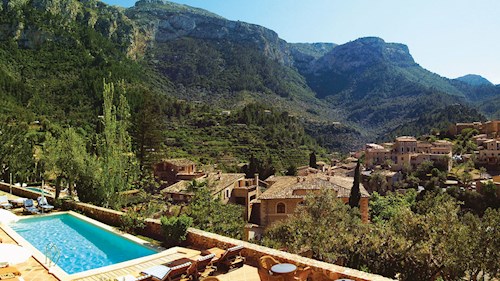 Just a short 2 hour flight from the UK, Belmond La Residencia is extremely convenient for families with young children - just 35 minutes from the airport and you are transported into the beauty of Deia, which provides both romance for the adults and a perfect setting for unique activities for the children. A dedicated kids club named the 'Smile Club' is complimentary for children aged 4 to 12 years old and provides children with unique experiences such as a donkey trail to meet the hotel's residence donkeys, followed by a mountain picnic. There are also cookery classes and arts and crafts for the little ones to avail themselves of.


3. 7 To 10 Year Olds


The Ritz-Carlton, Abama, Tenerife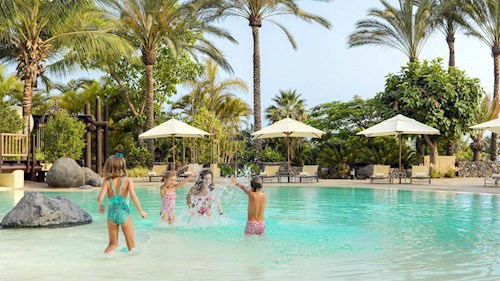 Year round sunshine and just a few hours' flight from the UK are not the only reasons why Tenerife is the perfect escape for families. The Ritz-Carlton, Abama is exceptional for youngsters with their very own dedicated "Ritz Kids" program, open daily from 10am until midnight (a supplement will be charged after 6pm), this signature program features a menu of activities developed with Jean-Michel Cousteau's Ocean Futures Society to provide interactive learning experiences based on Land, Water, Culture and Environment. The play area is huge, covering an indoor and outdoor space with diverse play zones, mini-cinema and children's pool. In addition to the fantastic club, there are tasty and healthy dishes on the menu to tempt the fussiest of eaters and everything is considered from car seats in your airport transfer to potties and bed-guards in the room.


4. Tweens


Verdura Resort, Sicily, Italy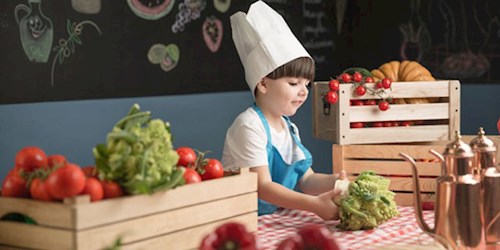 Open year round and boasting not only one but three Kids Clubs called Verdùland, the resort's clubs are grouped by three ages: babies, kids and teens, plus the resort boasts a number of specialised kids services, including check-in, a nightly turn-down service and a fantastic separate VerdùDine Kids menu for ages 4-12 years, which can be request on a day by day basis for both lunch and dinner. RKids for children aged 4 to 12 years have a fantastic indoor space with a number of different zones, including TV room, arts and craft area, video games room and even a science lab and kitchen. A 1.2m outdoor heated pool means there's plenty of time for a cool down in between activities. The Fort sits slightly separately from the Kids Club and is a cool hub where teens aged 13-16 years of age can meet, listen to music, play video games or even compete in a game of table tennis. Open during the day and early evening, teens can also benefit from a wellness and spa offering, which complements the on-site activities beautifully.


5. Teens


Sani Dunes, Halkidiki, Greece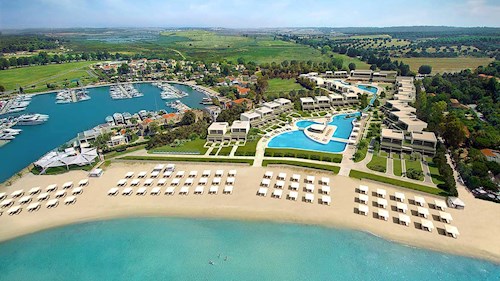 The brand-new grown up retreat for couples and teenagers over 12 years, Sani Dunes is set to open in June 2017 as the latest addition to the Sani Resorts complex. Offering its own exclusive D Spa, private beach and resident yachts, this is set to become one of the most friendly teen hotels in Europe where your teens can take advantage of the new 'Ozone' Teen House, which is open seven days a week from 10am-10pm and offers teen guests the opportunity to enjoy milkshakes at the snack bar, a dedicated gaming suite and even night-time stargazing.



Get in touch to find out more on 020 7751 0660. Our expert Travel Advisers can create the ultimate family holiday for you so that you can reconnect as a family in a luxurious and relaxed setting, and send the kids back to school in autumn having enjoyed quality time all together.