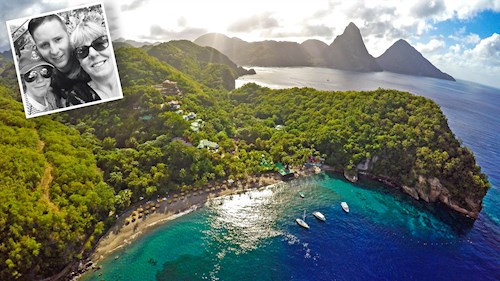 Ben Murtagh from Thames Travel recently returned from a family holiday at Saint Lucia's beautiful Anse Chastanet. We couldn't wait to hear all about his time there!

"Arranging a trip for family is not easy! Trying to find a hotel that offered the pampering my mother craved, the adventure my brother longed for and that 'je ne sais quoi' that I look for in my own holiday is virtually impossible. But when one of my regular clients and I were catching up and she mentioned her favourite place, the breathtaking resort of Anse Chastanet in St Lucia, I just knew that's where we had to go!

Occupying a prime beachfront location (two beaches to choose from!) with over 600 acres of lush rainforest surrounding it, Anse Chastanet gave us everything we wanted and more. For my adventure-loving little brother who spent his time paddle boarding, snorkelling (the house reef is reached from the main beach and is simply sublime) and biking along the various jungle trails with me often lagging, the whole resort felt like home especially with the warm and friendly staff who enquired how his day was going and then offered to get him a 'kids cocktail'.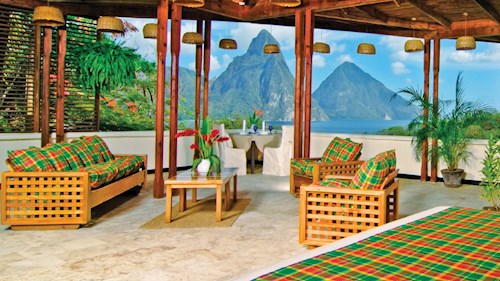 For my mother, our Premium Hillside Room was the most memorable - it was missing its fourth wall for uninterrupted views (as is traditional in Saint Lucia) and the shower was designed to fit around a huge tree! Its prime location at the top of the resort gave us panoramic views of the rainforest and calm seas whilst the sounds of birds, frogs and all manner of creatures offered us a sweet symphony to drift off to after a hard day of very little!

My weakness is food and drink; Anse Chastanet seemed to sense this and bombarded me with the freshest pastries in the morning, thirst-quenching cocktails at lunch and sumptuous fine dining experiences for dinner. People often worry about the quality of 'All Inclusive' but without a doubt, the varied menus and options available at the hotel would make the most avid foodies salivate with excitement."

If you'd like to find out more about Anse Chastanet, or to book your holiday there, give our team of expert travel advisers a call on 0207751 0660 or fill in the form below.