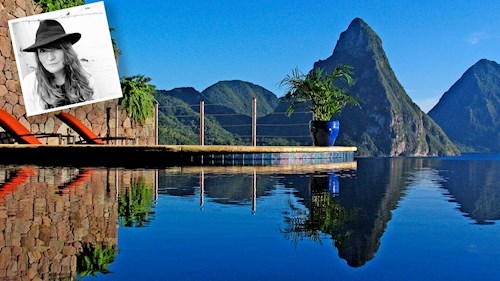 Our Marketing Manager, Amberley Shermon-Jones, and her husband spent their honeymoon at Jade Mountain in Saint Lucia. She lets us in on the highlights of her luxury holiday to this stunning resort:

"For our honeymoon we wanted something memorable, something with a real 'wow factor' and Jade Mountain certainly didn't disappoint. From the moment we arrived we knew we were in for a treat. Our Major Domo (butler) whisked us off to our Star Sanctuary and as soon as we unlocked the door we were greeted by the most mesmerising views of the Pitons, Caribbean Sea and our very own infinity pool gently lapping over the edge of our open-plan room.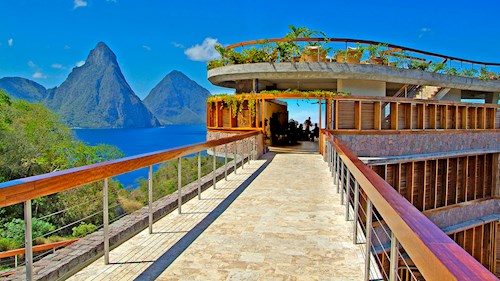 This was paradise. We spent the first afternoon relaxing, taking in the unparalleled views, and enjoying the sunset with a cocktail. We wanted to do something the next day but it was so hard to choose what! There were plantation walks, paddle boarding, snorkelling, kayaking, jungle biking, interactive cooking classes… the list goes on but we finally settled on a visit to the estate's organic chocolate laboratory to make our own chocolate which was a fascinating experience and great for chocolate lovers!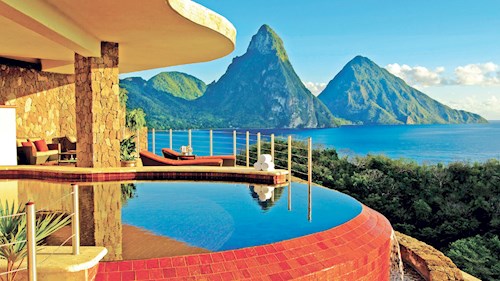 Dining at the Jade Mountain Club was one of the highlights of our stay. The fresh ingredients we'd seen growing in the organic gardens were presented on our plates like masterpieces, complemented by an extensive wine list and accompanied by a soundtrack of live jazz. Each night, we sat on the Celestial Terrace spotting shooting stars. It was completely unforgettable and felt like our very own slice of paradise."

If you'd like to find out more about Jade Mountain, or to book your holiday there, give our team of expert travel advisers a call on 0207751 0660 or fill in the form below.