Our Head of Sales, Rebecca, sent us a postcard from one of her favourite places to visit - BodyHoliday in Saint Lucia.

"It's my 15th time visiting BodyHoliday and I still love it! This time I'm here with my mum and she had me up at 6am this morning to go for a bike ride to Pigeon Island! It was hard but I felt so exhilarated once I'd completed it and after lunch I spent the afternoon lounging on the beach, snacking on fresh fruit kebabs and sipping an iced rum cocktail, while mum had a facial at the spa.

We're going to relax in the Piano Bar for a while tonight before dinner at my favourite restaurant, TAO – I always make sure I book early for this restaurant as it fills up so quickly! The food served throughout the whole resort is exceptional, though, and there's so much variety you can eat something different every night of the week with the ever-changing menus. As an all-inclusive hotel, what you get for your money here is amazing.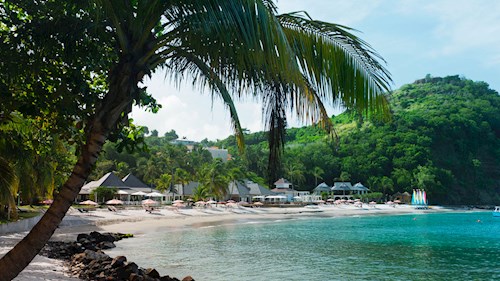 A lot of people think BodyHoliday is all about fitness and detoxing. It's true that if that's what you're looking for you'll get it at BodyHoliday but you can also just chill out, enjoy the fine dining, spend time in the spa and lounge on the beach. Most people that come to BodyHoliday are repeat guests because it's just such a warm environment. It's like a friends reunion in the Clubhouse and the 'Bodyguards', as the staff here are known, know everyone within a day of arriving.

Mum's loved it so much she's decided she's going to come back on her own next time!"

If you'd like to find out more about the BodyHoliday, or to book your holiday there, give our team of expert travel advisers a call on 0207751 0660 or fill in the form below.