The small island of Nevis covers just 36 square miles, yet manages to encapsulate what a perfect Caribbean holiday should be all about - relaxing on white-sand beaches, diving into colourful coral reefs, long hikes into the rainforest and sinking into that deliciously laid-back pace of life.

Wildlife

Lusciously green, this tranquil island is towered over by the 3,232-foot Nevis Peak and fringed by tempting beaches with less of the crowds of other Caribbean destinations. Much of the island is still relatively untouched and opportunities for mountain-biking, horse riding and hiking through the sun-dappled rainforest are plentiful. Keep an eye out for wildlife - you'll probably spot a troop of monkeys barrelling through the trees or the delicate flicker of a hummingbird as it dashes between fluorescent flowers. 




History

It was in Nevis that the Caribbean's very first hotel opened in 1778. And that's not all this enthralling island can claim: its tiny capital, Charlestown, is host to some of the very best remaining examples of colonial-era architecture in the Caribbean. Exploring the island, you'll also find crumbling old sugar mills and grand old plantation homes - some of which have been converted into hotels, and some of which have been slowly weathered and consumed by the rainforest.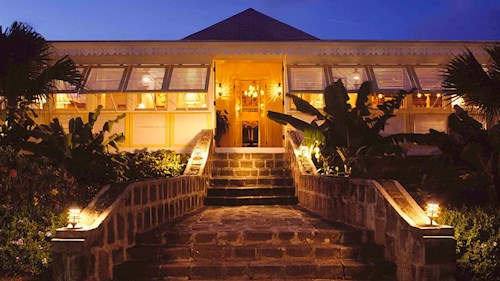 Cuisine

There has been a renaissance in the dining and restaurant scene in Nevis, you are spoilt for choice. Some of our favourites include Sunshine's Beach Bar & Grill, a world-famous beach shack serving excellent local food and drinks, as well as the super-stylish Gin Trap serving every blend of gin you could ever imagine! Another excellent place is the Nisbet Plantation with their superb first-class beach restaurant.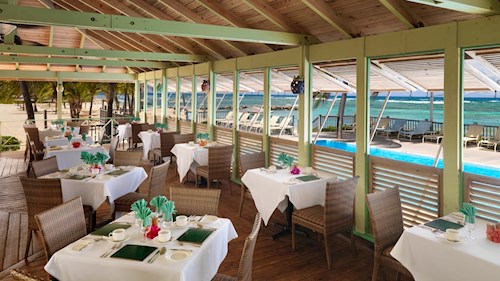 There's an old-fashioned charm about this intriguing island and as you're feasting on barbecue shrimp, gaping at the sight of a sea turtle gliding beneath crystal-clear waves, or delighting in the heady scent of mango drifting in on the warm tropical breeze as you sip rum punch on your terrace, you'll be glad you chose this special island for your Caribbean hideaway.

If you'd like to find out more about Nevis, or to book your holiday there, give our team of expert travel advisers a call on 0207751 0660 or fill in the form below.