A trip to the Riviera Maya in Mexico promises beautiful beaches, ancient Mayan ruins and jungle adventures. On your luxury holiday, don't miss the following Top 5 Adventures on Mexico's Caribbean Coast:
1: Day trip to Isla Mujeres
Take a boat trip over to the beautiful Isla Mujeres for a really special day out. While there, rent a golf buggy to explore the island, visit the turtle farm, have lunch in a local restaurant and then relax in a hammock under the palm trees on the beautiful white sand beach of Playa Norte. Isla Mujeres also has some of the most spectacular snorkelling off the Caribbean coast of Mexico.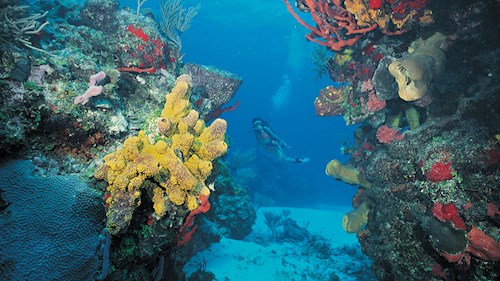 2: Souvenir shopping in Playa del Carmen
Spend the day browsing the many shops on the Quinta Avenida in colourful Playa del Carmen. You'll find lovely boutique shops selling beautiful silver jewellery, local pottery and glassware. Then, when the sun goes down, enjoy a cocktail or two up on a rooftop sunset bar before enjoying some authentic Mexican cuisine at one of the many excellent local restaurants.
3: Snorkel the barrier reef
The Mayan Riviera boasts the world's second largest reef after Australia's Great Barrier Reef, so the snorkelling and diving here is fantastic. Take a trip to the island of Cozumel and you'll be treated to vertical walls, coral pinnacles and gentle drift dives. Or, head north to Cancún between June – September for the extraordinary opportunity to snorkel with giant whale sharks.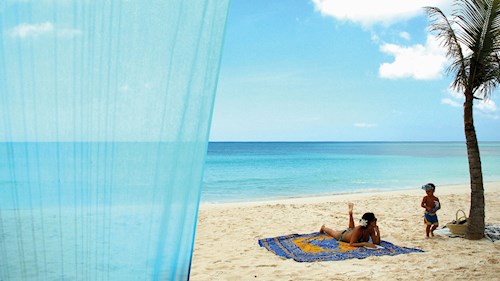 4: Mérida is a must
Spend some time in the cultural city of Mérida and get a feel for the real Mexico.The city retains the colonial architectural style of years gone by with cobbled streets and brightly painted houses. The main square boasts a beautiful cathedral and is fringed with restaurants,cafés and street vendors selling local foods and handicrafts. 
5: Swim in a Cenote
No trip to the Yucatán Peninsula is complete without a trip to a cenote. These naturally formed freshwater pools are found in underground limestone caves dotted round the region. Lit by the sunlight which streams in through the roof and dances on the water, these clear pools provide a cool and refreshing break from the midday sun.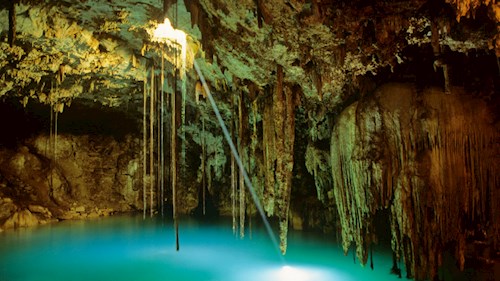 Get in touch to find out more about Mexico and its hidden secrets. Call us on 020 7751 0660.