Nature is everywhere in Tobago, from the leatherback turtles lumbering in from the ocean, to the vibrant birdlife flitting about the rainforest canopies.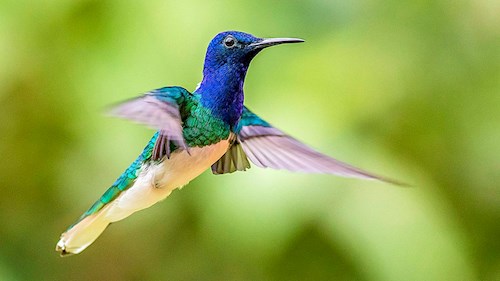 Here it's possible to forget the bustle of everyday life and simply absorb yourself in the forests flourishing with wildlife, the deserted beaches and the charming towns. Take a glass bottom boat tour to observe some of the largest coral formations in the Caribbean and snorkel with a plethora of fascinating marine life.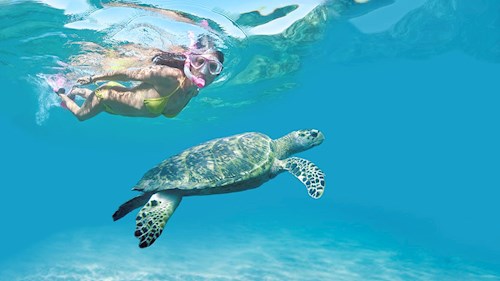 Keep an eye out for multicoloured parrot fish and even sea turtles swimming amongst the cerulean waters. Inland, you can discover the island's extensive protected rainforest, go on a bird-watching tour or take a refreshing dip in the shimmering pools of the Argyle Waterfall, a cascading wonder tumbling down three tiers.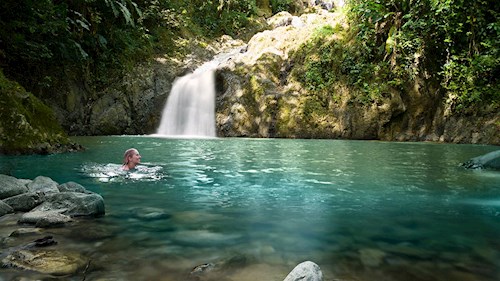 Indulge in some organic chocolate at Tobago Cocoa Estate, learn how it goes from pod to bar, and taste cocoa beans and chocolate tea. This unspoilt and untouched island embodies the spirit of relaxation and escapism so well that you'll be longing to return for another rejuvenating visit all too soon.

If you'd like to find out more about Tobago, or to book your next luxury tailor-made holiday, give our expert travel advisers a call on 020 7751 0660 or fill out the enquiry form below.