Scented with cinnamon, infused with vanilla and dusted with nutmeg, there are more spices per square mile in Grenada than anywhere in the world.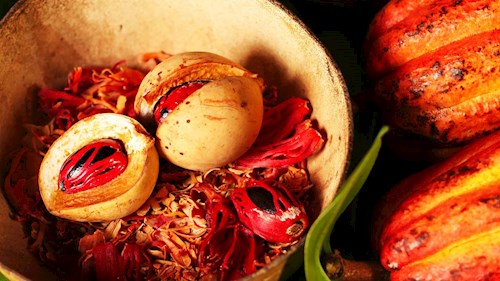 Foodies will delight in the mouth-watering amount of delectable cuisine there is to sample on this beach-fringed Caribbean island. Head to St George's for market mornings filled with local spices and street food. At Street Food Wednesdays at Dodgy Dock you can try Grenada's national dish, Oil Down; an eclectic mix of ingredients including salted meats, breadfruit, green banana and dumplings with spices and herbs.

It may surprise you to learn that one of the island's most prominent spices, nutmeg, was worth more by weight than gold in the 17th Century, and Grenada was the world's largest producer and exporter of it. Cocoa has also been an important part of the island's history; cocoa trees were first introduced here in 1714 and, by the 1760s, Grenada was responsible for about 50 percent of British West Indian cocoa exports.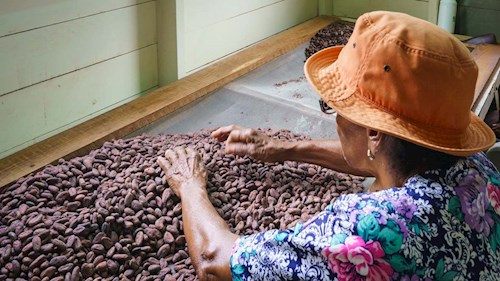 Today, there are five 'tree-to-bar' chocolatiers on the island and you can sample some of their organic and sustainably-produced treats year-round, or in the annual Grenada Chocolate Fest. This nine-day celebration includes tours of local cacao farms, chocolate-making workshops, chocolate beauty treatments, and, of course, plenty of delicious samples to try.

The Grenada Chocolate Fest will be held from 31 May – 07 Jun 2019.
If you'd like to find out more about Grenada, or to book your next luxury tailor-made holiday, give our expert travel advisers a call on 020 7751 0660 or fill out the enquiry form below.