Grenada is known as the Wreck Dive Capital of the Caribbean with 15 spectacular shipwrecks to explore. The underwater world surrounding this beautiful island won't fail to amaze. Whether it's your first time diving, or you're experienced and looking for serious adventure, there is something for everyone in the beautiful wrecks and colourful marine life that surround Grenada. 

Bianca C Wreck
The Bianca C is the largest diveable shipwreck in the region, known as the 'Titanic of the Caribbean' due to her sheer size and presence. This enormous cruise liner sank in 1961 and sits imperiously in 50 metres of water, looming eerily out of the gloom. We would highly recommend this unique dive experience – you can't help but be awestruck as you discover the underwater maze of Bianca C.

Underwater Sculptures
Grenada is the site of the world's first ever underwater sculpture park, where British artist Jason de Caires Taylor has carved a series of haunting cement and steel sculptures that lie at the bottom of the shallow waters of a marine park just off Moliniere Bay. This diving experience is paramount on a trip to Grenada and is a reason in itself to travel to the island – you won't want to forget your underwater camera for this one. We couldn't agree more with National Geographic who listed this as one of the Top 25 Wonders of the World.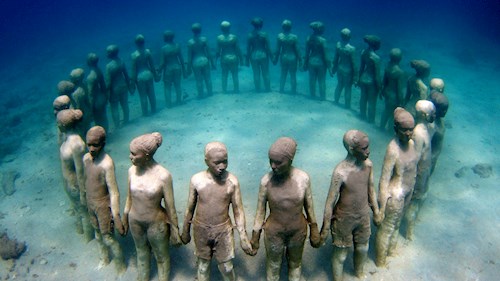 Flamingo Bay
It is so worth exploring the ecology of Grenada on a snorkelling exploration, and Flamingo Bay, a Marine Protected Area, is the most popular spot off the west coast of the island. Home to beautiful reefs, it is a kaleidoscopic treasure trove of incredible marine species and you are in for a visual treat with frequent sightings of reef sharks, rays and Great Barracuda.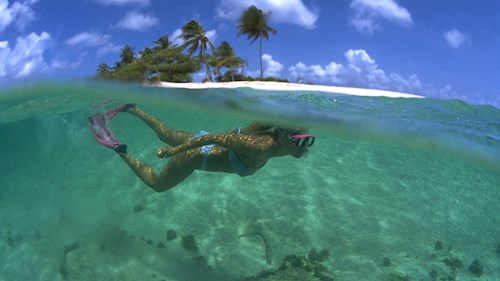 Magic Garden
Magic Garden is the perfect dive for all levels offering beautiful underwater scenery with a reef slope where you can sight abundant marine life and explore a small boat wreck. The dive ends in a rock garden full of giant boulders and here you'll see the 'Champagne' bubbles from the volcanic activity – an amazing way to spend a morning out in the water. 

Fly to Grenada with 

If you would like to hear more about the gorgeous island of Grenada, or to book a holiday call us today on 020 7751 0660. Alternatively, you can fill out the form below: