Andrew Castle describes his recent family holiday to Spice Island Beach Resort in Grenada with Caribtours.

"Leaving for the Caribbean is always good but when there is snow on the ground and travel chaos, the joy is even greater. My wife Sophia, daughters Georgie, 25, and Claudia, 23, left Gatwick bound for Grenada in late February.

Our hotel has won too many international awards to list here but the overview is that Spice Island Resort is nestled on the best spot on Grand Anse Beach, more than a mile of pristine white sand and rolling waves.

It can take a few days to unwind after a busy European winter but not here; you're welcomed as a house guest, not a client.

Our room was a Luxury Almond Pool Suite - we had our own pool! There was a balcony, patio and even Alexa voice remote to play with. The bathroom was spotless, the four poster bed was comfortable and large; this was luxury.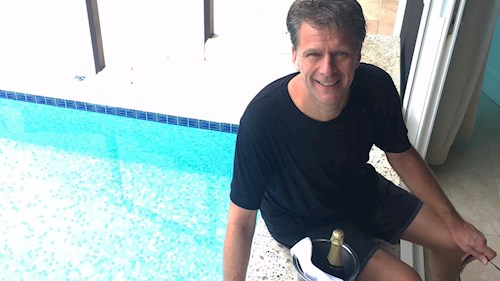 The girls' room was equally as impressive. It was on the beach, a Saffron Suite, complete with whirlpool bath, two massive beds, a well-stocked mini bar, terrace and hammock. To go to sleep accompanied by the sound of ocean waves is one of life's treats.

Spice Island reflects the character of its founder and owner, Sir Royston Hopkin. He and his charming wife, Lady Hopkin (Betty), are a discrete presence, never overbearing. Standards are everything and the little things are taken care of, for example, your key card will work even if it's been next to your phone in your pocket. The Wi-Fi is perfect everywhere including the beach. There are plenty of beach beds. They've thought about everything so that you don't have to.

The food? The best I have enjoyed in the Caribbean. The hotel's main restaurant is Oliver's where breakfast is leisurely and a joy. Lunch can be taken on the Sea and Surf Terrace Bar where you will wait for nothing - the service is friendly, attentive and fast but you can stay and relax as long as you wish. It's the evening meal that's most impressive, however. This is not a hotel that compromises on the quality of its produce; the standard was amazing. Night after night we were delighted with the quality and presentation of the offerings. We may not be die-hard foodies but those we spoke to backed up our amateur assessment of the offering.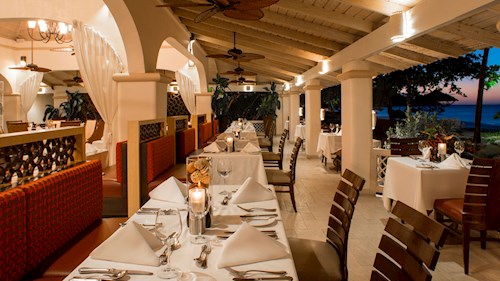 Fun and games? Plenty of that. The Spa was next door to the tennis court. We booked the court and found rackets, towels and tennis balls waiting for us. Sophia and I had a couple's massage which always sounds a bit odd but it was superb. The girls had something done with their nails and feet, apparently that was first class too.

Without hesitation we would recommend the cross island buggy tour - the hotel will arrange everything but you'll need your driving licence. It was a great way to see the rugged interior of this tropical island and its people who are genuinely friendly and so welcoming.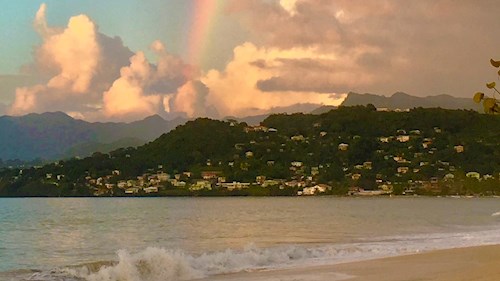 Some hotels and some places are special. Spice Island Resort is one of them. I can't put my finger on just one reason why, but leadership is a factor. Sir Royston has created a gem based on a lifetime at the top of the industry. We were all sad to leave and we would all love to return.

As a family, we all felt revived and rejuvenated by our time at Spice Island. That's what holidays are for."

Fly to Grenada with 




If you'd like to find out more about Spice Island Beach Resort in Grenada, or to book your holiday there, give our team of expert travel advisers a call on 020 7751 0660 or fill in the form below.