Reservations Manager, Sally, tells us about her recent trip to the luxurious JA Manafaru in the Maldives.
"Having worked for Caribtours for 16 years, I like to think nothing can surprise me anymore. I was wrong when it came to JA Manafaru. Although I've been to the Maldives before, I was blown away by this resort.

Once you arrive in Malé, there's an amazing lounge at the seaplane terminal where you can relax on loungers, have a shower, eat, drink and catch up on emails if you want. Once your seaplane's ready you're given a travel bag for the 75-minute journey which includes an iPad with movies, music and games already downloaded, as well as binoculars for island-spotting on the way. It gives you a sense of the luxury you're about to experience when you're already being treated like royalty before even touching down!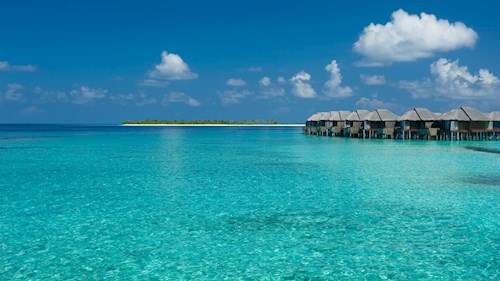 We were greeted by a friendly welcome party on the jetty who offered us cold towels and a refreshing cocktail, with the beat of traditional Maldivian music in the background, before we were taken to our rooms. I stayed in a Sunset Water Villa where you're spoilt with a plunge pool and also direct access to the warm Indian Ocean. Amazingly, the living room has a glass floor so you can see tropical fish swimming below you while you're having a cup of tea!






There was a fantastic choice of food and drink in the six restaurants and my favourite by far was the over-water White Orchid which served up delicious Asian fusion cuisine. I also really liked the underground wine cellar where we spent an evening doing a tasting. You can dine there privately by candlelight for a romantic evening or as a group for a night to remember. It does get chilly down there but they provide hessian sacks to put your feet in which keeps you cosy and warm.

If you want to learn how to whip up quality cuisine like the chefs here, the resort offers cooking classes; I learnt how to make a traditional Maldivian curry which I'll definitely be recreating for the whole family at home! One of the highlights of my stay was the luxury sunset dolphin cruise. After about 20 minutes of sailing, the dolphins arrived and we were served Champagne while watching them show off in the ocean! It was a breathtaking experience that I'll never forget. Aside from the dolphins on the cruise and tropical fish swimming below my room, I saw a huge array of incredible marine life during my stay. I snorkelled with turtles and even spotted sharks! It was absolutely fascinating to see such a diverse range of marine life swimming in the crystal-clear lagoon. We also did some fun watersports including a ride on a chair which pulls you at high speed around the sea; very amusing!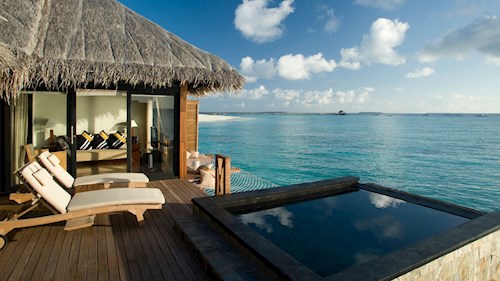 I'll definitely be returning to JA Manafaru – I already miss the warm and friendly staff who remembered everyone by name, the jaw-dropping views I was greeted with when I awoke every morning and the warm, turquoise water teeming with tropical fish."



If you'd like to find out more about JA Manafaru, or to book your holiday there, give our team of expert travel advisers a call on 0207751 0660 or fill in the form below.