Barbados' platinum coast is legendary, and one that keeps visitors returning year after year. Paradise is found along the idyllic island shores that are a picture of natural beauty, and the glistening azure waters are a treat to explore on a catamaran cruise, deep sea fishing, or out snorkeling and diving. Although there are many fabulous beaches to choose from, we have picked our favourites that we think are unbeatable for swimming, surfing and swimming with turtles – just some of the many highlights of beach life in Barbados.


SWIMMING

We would recommend Mullins as the best beach in Barbados for swimming, as it shelves gently into the sea staying shallow for a long way. The waves are usually lovely and calm, making it perfect for families with young children, but there's still some surf for the older kids to play in for hours on end. Here you can laze in he sunshine on soft golden sands dreaming away a warm day. The small beach has a lively bar and restaurant that our clients always love for a tasty lunch with toes in the sand.




SURFING

The chilled out vibe of Barbados attracts surfers from far and wide, and the waves here won't disappoint, particularly on the east coast with shallow surf for beginners and big rollers for the pros. We love the Soup Bowl at Bathsheba, the best surfing spot in Barbados named for its white foamy surf, where we can organise lessons for those keen to try out riding the waves. The gorgeous beach with big boulder rocks and sky-scraping palm trees creates an awesome view as you're perched on your board ready to soar back in – come here for a beautiful day of sand, sun and brilliant surf.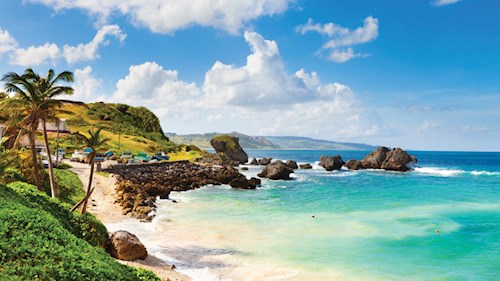 SNORKELING WITH TURTLES

One of the most thrilling experiences at your fingertips in Barbados is snorkeling with turtles directly from the beach, without having to even get on a boat. The beach that is home to Treasure Beach Hotel, Paynes Bay on the breathtaking west coast, is the most amazing spot for this incredible experience. Seeing these creatures up close as they glide through the water is absolutely extraordinary and we think this should be at the top of your holiday agenda – you'll remember it forever. Many hotels also run turtle conservation projects which are fascinating to get involved in to learn more about these wonderful animals.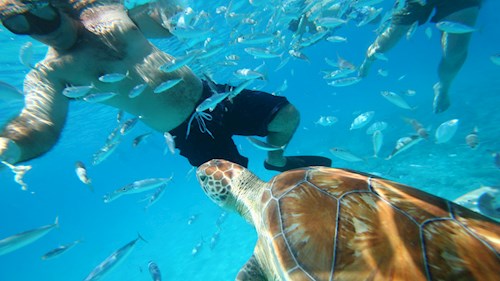 If you'd like to find out more about Barbados and where to stay on this magnificent island, call our expert Travel Advisers on 020 7751 0660 or fill out the form below.