A stay at September Solos will have you keeping active every day if you choose to. There are a multitude of fitness classes and adventurous activities to choose from, in amongst the heavenly spa treatments and indulgent dining you'll enjoy.

September Solos guest trainers, Anthony Lynch and Kelly Reed-Banks, will be there with you at BodyHoliday to support you in your goals, whether it be to increase fitness, get back on track or simply give your body a break from the stresses and strains of modern life. Kick start your journey and get the most out of September Solos at BodyHoliday with these quick tips:

1. Eat right

Eating regular meals is a must for a healthy metabolism and sustained energy levels throughout the day. Avoid processed foods and refined sugar where possible, and try meal prepping – there's no excuse to grab a takeaway on the way home if you've got a healthy meal waiting in the fridge or freezer!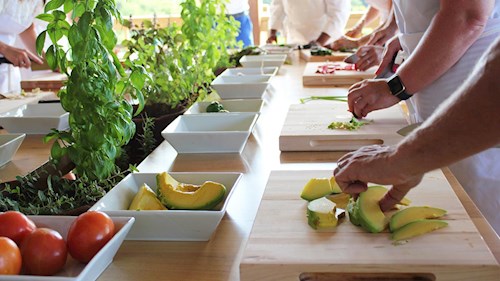 2. Plan ahead

Failure to plan ahead is often one of the worst things you can do when trying to stick to a fitness and nutrition plan. Block out some space in your diary for workouts and fitness classes, and write down a list of the meals you're going to eat at the beginning of each week so you can do your food shopping and meal prepping accordingly.

3. Weight train

Don't skip the weights – lots of people skip weights in favour of cardio, worrying that they're going to 'bulk up'. It's important to build lean muscle, increase bone density and become stronger. While cardio's important too, you should strike a good balance. Ask a member of staff at the gym to show you around the weights area if you're feeling intimidated.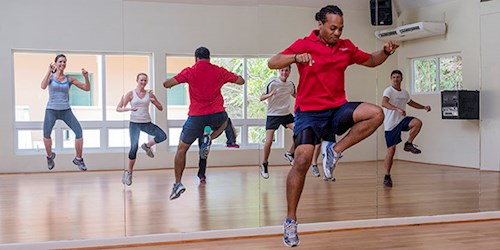 4. Motivate yourself

There has to be a driving force behind wanting to get, and stay, fit. Think about why you're doing it and perhaps train with a friend to stay accountable. If you're feeling uninspired, try a new class and keep going until you find what works for you. A quick and easy way to motivate yourself is by making an inspiration board – stick pictures and quotes to it to remind you of your end goal.

5. Get some sleep

It's not always easy to fit everything into the day but try to prioritise a good night's sleep. When you're low on slumber, you're more likely to feel irritable, overeat and skip workouts. Seven or eight hours of sleep a night is the recommended amount so give yourself time to properly wind down in the evenings, cut down on your caffeine intake and put away devices an hour before bed.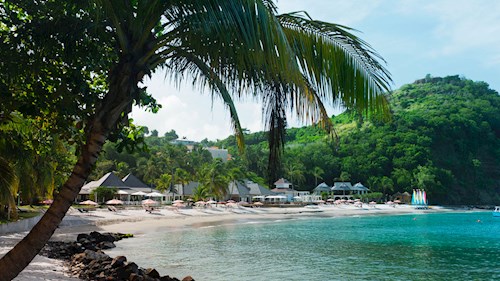 Rejuvenate body and mind at September Solos this year with a week of spa treatments, fitness classes, hosted dinners and social events. Caribtours is offering 7 nights from just £2,095 on All-Inclusive with no single supplement, so you can focus on yourself and achieve your fitness and wellbeing goals in the beauty and sunshine of Saint Lucia.
September Solos runs from 01 September - 06 October 2018.

If you'd like to visit BodyHoliday, Saint Lucia, or September Solos at BodyHoliday to start or continue your fitness journey, or just treat yourself to a relaxing holiday, give us a call on 020 7751 0660 or fill in the form below