A winding coastline of picture-perfect beaches awash with white sand and shimmering cerulean waters is Antigua's hallmark. It's the perfect Caribbean paradise, just ideal for that luxury holiday of a lifetime. Imagine yourself snoozing under a coconut palm in the warm sunshine as you listen to the gentle tumbling of the waves, and you won't get close to the level of relaxation you can achieve in the sun-soaked utopia of Antigua.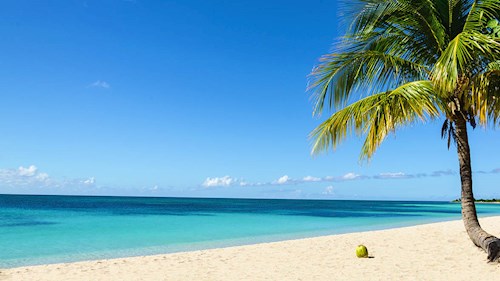 It's not just beaches the glamorous island does well. Scuba divers can swim amongst rainbows of tropical fish, ghostly shipwrecks and colourful coral reefs. If you'd rather stay dry on land or deck, you can see humpback whales crashing through the ocean's surface, endangered sea turtles visiting the beach to lay their eggs, pods of frolicking dolphins, and the otherworldly silhouettes of manta rays gliding beneath the waves.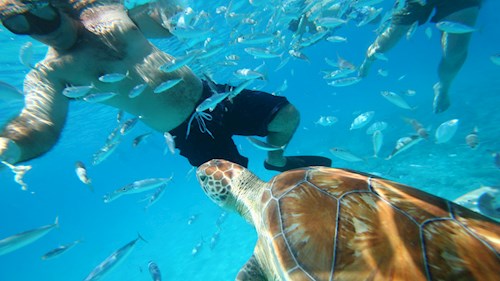 Moving further inland, you can kayak through a magical world of mangroves; hike to historic hilltop forts, rock pools and the ruins of old plantations; and hop into a jeep for sightseeing along Fig Tree Drive, winding your way through the lush foliage of the rainforest.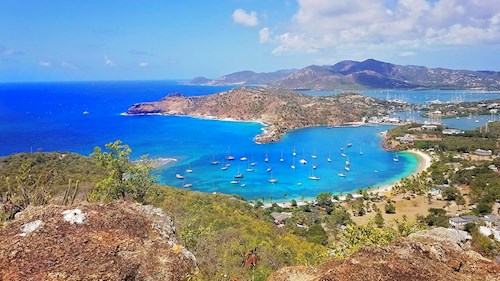 Bring your camera with you as you hike the scenic Lookout Trail, moving past acacia and cactus plants, ancient ruins, giant boulders and gnarly jungle terrain. You'll soon reach Shirley Heights where you'll be treated to panoramic views of the sparkling harbour below from a 490-foot vantage point.
If you'd like to find out more about Antigua and the luxury hotels and resorts we feature there, call our expert Travel Advisers on 020 7751 0660 or fill out the form below.