Costa Rica is officially the world's happiest country. A recent report said so. But whether or not you believe the statisticians of the Happy Planet Index, you'll find that anyone who has visited Costa Rica and has experienced the laid back Pura Vida lifestyle will confirm their conclusions to be true. Blessed with unspoilt beaches, dense tropical jungles, mist-strewn cloud forests and imposing volcanoes, Costa Rica is one of the most biodiverse nations in the world and a bucket list destination for nature lovers and birdwatchers.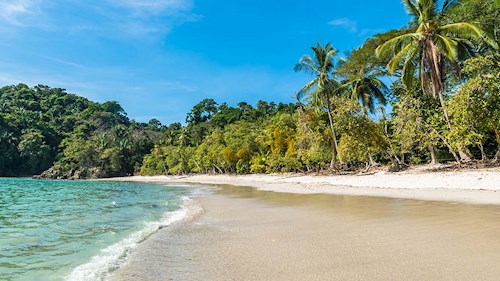 The Nature

Did you know that Costa Rica is one of the only tropical countries that has increased its forest coverage over the past few decades? Around a quarter of the country is protected forest or nature reserve and, as a result, the amount of wildlife to be found here is simply staggering.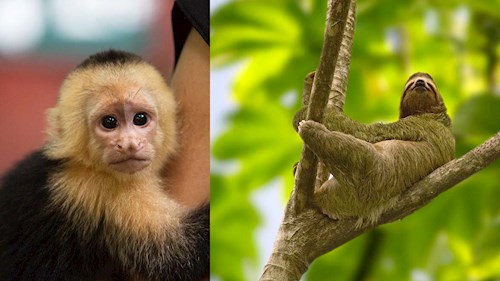 Take a walk in Manuel Antonio National Park and you'll likely encounter white-faced capuchin monkeys and sloths curled up in the trees, while a boat trip along the Tortuguero canals will offer up blue morpho butterflies, elusive caimans, colourful toucans and countless other birdlife. Wherever you go, the haunting sounds of howler monkeys and raucous calls of scarlet macaws will be the unforgettable soundtrack to your Costa Rican adventure.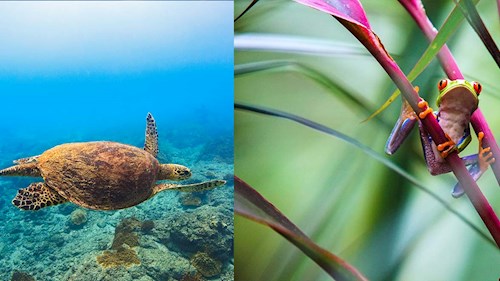 The Adventure

If it's high octane adventure that you're after, you've come to the right place. You'll find a wealth of activities on offer here, from whitewater rafting to canyoning, kayaking, zip lining, surfing, horse riding and much more. Of course there are also more sedate ways to appreciate Costa Rica's natural beauty, with canopy tours, nature hikes and boat trips all popular options.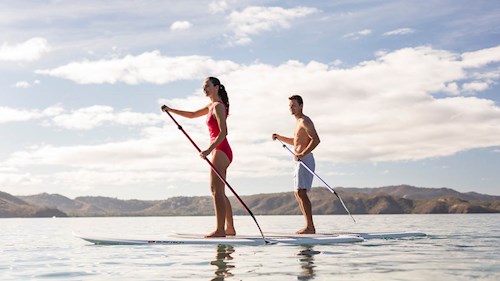 Boutique Hotels

Accommodation here tends to be boutique style, with most hotels having less than 30 rooms. You'll find there is a big emphasis on sustainability and an impressive number of hotels produce their own power. Luxury here lies in the peace and tranquillity of your stunning natural surroundings and in the abundant wildlife whose home you have the privilege to share, albeit briefly.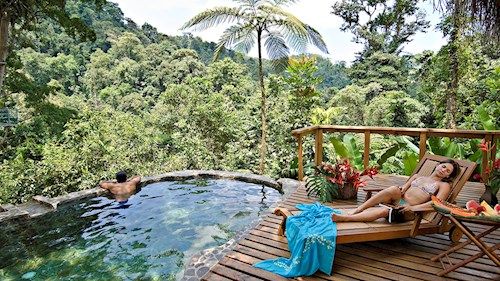 See our featured hotels in Costa Rica here.

The People

And then there are the people. Costa Ricans, or Ticos as they are affectionately known, are some of the most genuinely warm and friendly people that you could wish to meet. You'll hear the words Pura Vida (pure life) everywhere you go and this catchy mantra really sums up Costa Rica's appeal - there's a purity to life here that has been lost elsewhere. No fuss, no worries, no stress, that's what a holiday to Costa Rica is all about. Pura Vida indeed.

WHAT TO DO IN COSTA RICA

Raft the Pacuare River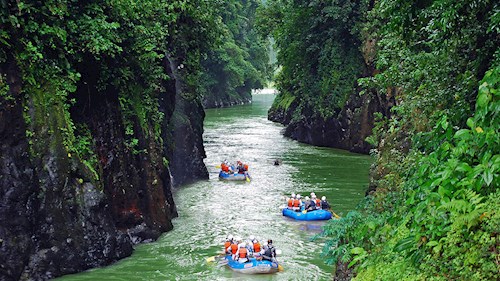 Voted one of the top 10 most scenic rivers in the world by National Geographic, the Pacuare offers challenging (but not terrifying!) white water rafting combined with some of the most beautiful scenery in the country. You'll raft in blissful isolation through dramatic gorges, surrounded by pristine rainforest and abundant wildlife.

Hike the Piedras Blancas National Park

The flora and fauna of the Piedras National Park is among the richest on the planet, with thousands of different species of plants and animals. In a remote location in the south of the country, best combined with a stay at Playa Cativo, you'll have the trails to yourself and the experience of a lifetime.

Relax in the Hot Springs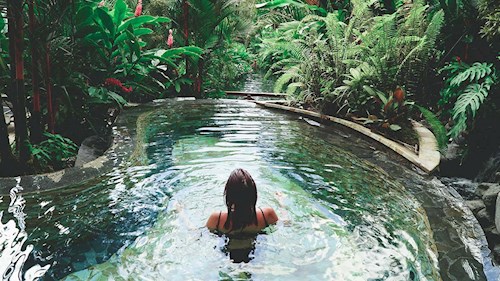 Although regular eruptions ceased in 2010, the Arenal Volcano remains an impressive landmark and a popular attraction. The nearby town of La Fortuna is the adventure capital of Costa Rica, but for an altogether more relaxing experience, we recommend a visit to the Tabacón Hot Springs where you can soak in one of the 20 natural pools and waterfalls, heated up to 40°C by the volcano.

Zip Line Through the Jungle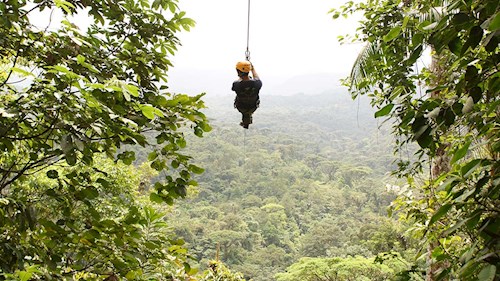 You'll find zip line adventures all over Costa Rica and each has a different backdrop, whether you're whizzing through jungle, over cloud forest or alongside rivers. But if you're in it for the sheer thrill of the ride, you can't beat the Diamante Superman Zip Line in Guanacaste. Not for the faint-hearted, you'll fly head first down the wire, and, if you can bear to open your eyes, you'll have spectacular views of the Guanacaste coastline.

To find out more about this stunning country or to book, call one of our expert travel advisers on 020 7751 0660  or fill out the form below.