This April, whisk yourself away to Arabia for a luxury holiday to remember. From the glittering skyscrapers of Dubai to the awe-inspiring vastness of the desert, the elegance of Abu Dhabi to the traditional charm of Oman, this is a part of the world that continues to delight an amaze all who visit.

Throughout February, we're offering these sensational offers for travel during April 2018. Don't miss out on savings of up to 45% - book by 28 February 2018.

The Ritz-Carlton, Abu Dhabi, Grand Canal




This grand, Renaissance revival hotel brings Italian style and the effortless class so redolent of Ritz-Carlton to Abu Dhabi for the first time. Guests will be wowed by the breathtaking entrance, setting the scene for first class service, an excellent choice of accommodation options perfect for couples or families and a diverse range of superb restaurants.

5 nights from £999 per adult sharing a Deluxe Room on Half Board.
Exclusive Offer: Save up to 25% + complimentary Half Board
Stay: 01 – 30 April 2018
Book by: 28 February 2018

TAKE ME THERE >


Shangri-La's Barr Al Jissah Resort & Spa, Oman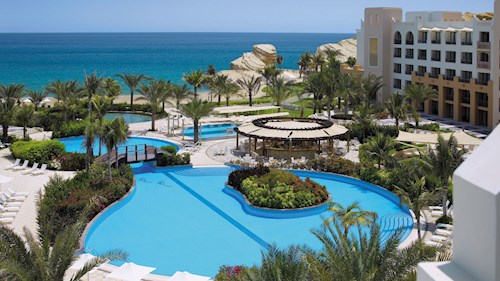 Consisting of three hotels in one, Shangri-La's Al Waha, Al Bandar and Al Husn represent three unique hotel concepts which have been designed to reflect Oman's rich blend of cultures. Al Waha, the largest of the three, is perfect for families, offering stunning swimming pools fringed by date palms to create an oasis-style feel. It is also home to the Lazy River, Cool Zone Kids' Club and Splashpad water play area.

5 nights from £1,095 per adult sharing an Al Waha Superior Room, including breakfast.
Offer: Save up to 20%
Stay: 01 – 30 April 2018
Book by: 28 February 2018

TAKE ME THERE >


One&Only Royal Mirage, Dubai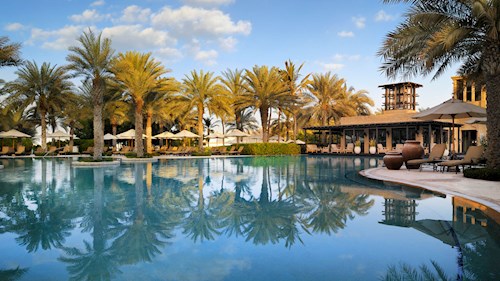 There's a real sense of romance about the Arabian Court, with its intimate courtyard, meandering walkways, fountains and reflecting pool designed to create the captivating atmosphere and mystery of the Orient.

5 nights from £1,879 per adult sharing an Arabian Court Deluxe Room on Half Board.
Offer: Save 30% + complimentary Half Board + Aquaventure Pass
Stay: 15 – 30 April 2018
Book by: 28 February 2018

TAKE ME THERE >


Anantara The Palm Dubai Resort, Dubai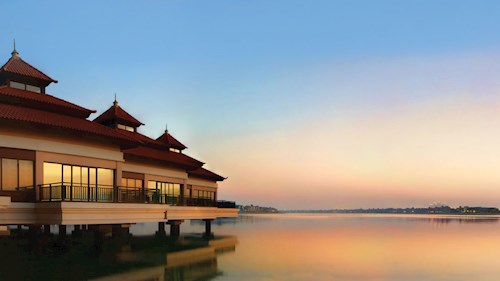 Showcasing Dubai's first over-water villas, together with premium beachfront villas, unique lagoon-access rooms and great value apartments, this resort offers a winning formula of fabulous design, impeccable service and a stunning location. It is also the perfect pick for families, with children under 12 yrs staying free and complimentary kids' and teens' clubs.

5 nights from £1,199 per adult sharing a Premier Lagoon View Room on Half Board.
Offer: Save up to 45% + complimentary Half Board
Stay: 01 – 30 April 2018
Book by: 28 February 2018

TAKE ME THERE >


One&Only The Palm and Al Maha Desert Resort & Spa, Dubai




Go from the bright lights of the city to the stillness of the desert by combining a stay at these two exceptional resorts.

Intimate, luxurious and elegantly laid-back are all words we would use to describe One&Only The Palm. Laze on designer day beds, eat in stylish surroundings and pamper yourself in the elegant haven of Guerlain Spa.

Then it's off to Al Maha Desert Resort & Spa where you can relax in the romantic setting of a traditional Bedouin encampment, with all the service and style of a boutique hotel. Situated in a conservation area overlooking the spectacular desert dunes, and with the chance to spot indigenous Arabian oryx and gazelles, Al Maha offers a truly unique and unforgettable experience.

7 nights from £4,135 per adult staying 5 nights at One&Only The Palm in a Palm Manor House Premier Room on Half Board, followed by 2 nights at Al Maha Desert Resort & Spa in a Bedouin Suite on Full Board.
Exclusive Offer: Save up 20% + Complimentary Half Board at One&Only The Palm & Complimentary Full Board at Al Maha
Stay: 01 - 30 April 2018
Book by: 28 February 2018

JA Palm Tree Court, Dubai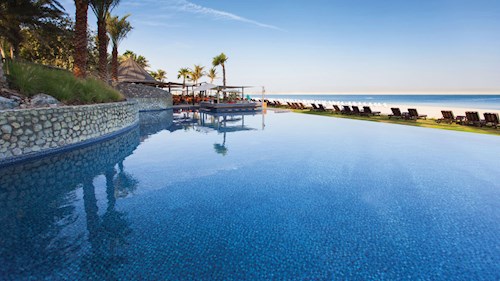 With half a mile of soft and inviting sands, possibly the best selection of facilities and activities in the region and spacious suites big enough for adults and kids to share, JA Palm Tree Court is one of the top family resorts in Dubai.

5 nights from £1,175 per adult sharing a Garden View Junior Suite including breakfast
Offer: Save 25%
Stay: 01 - 30 April 2018
Book by: 28 February 2018  

TAKE ME THERE >

All prices include flights, private transfers and the use of a UK airport lounge.

If you'd like to find out more about any of the offers above, or to book your holiday, give our team of expert travel advisers a call on 0207751 0660 or fill in the form below.