Experience Christmas a little differently this year and whisk yourself away to somewhere the sun will be shining, the Champagne will be flowing and you can gift yourself with spa treatments and gourmet dining. From the warm rays of the Caribbean sun to an all-inclusive, hassle-free getaway to the Maldives with the kids in tow, we've got your ideal Christmas holiday covered. 

Tamarind by Elegant Hotels, Barbados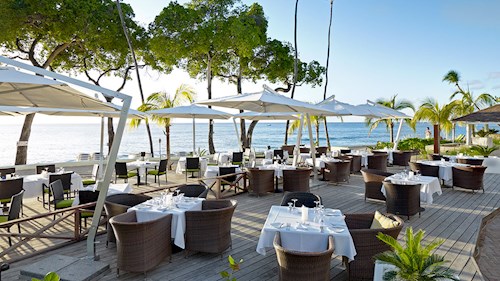 7 nights from £5,289 per person sharing a Pool/Garden View Room on All-Inclusive.
Offer: Save up to 35%
Depart: 21 - 28 Dec 2020

TAKE ME THERE > 


Carlisle Bay, Antigua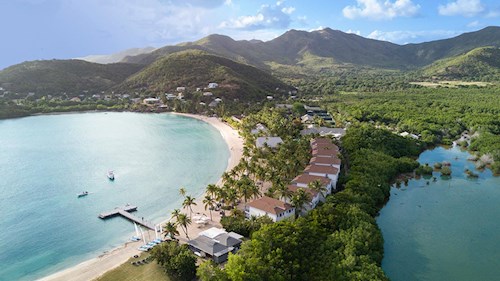 7 nights from £8,875 per person sharing an Ocean Suite on Half Board.
Depart: 21 - 28 Dec 2020

TAKE ME THERE > 


Now Larimar Punta Cana, Dominican Republic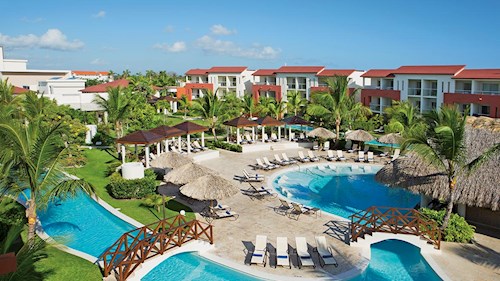 7 nights from £2,195 per person sharing a Deluxe Garden View Room on All-Inclusive.
Offer: Save 15%
Depart: 20 – 27 Dec 2020

TAKE ME THERE > 
Dreams Dominicus La Romana, Dominican Republic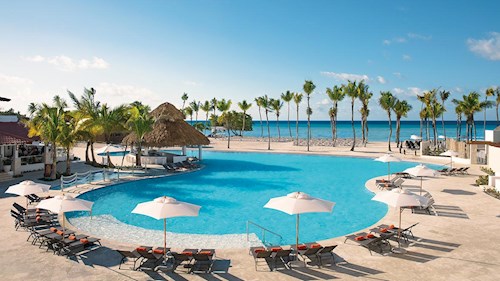 7 nights from £2,219 per person sharing a Deluxe Tropical View Room on All-Inclusive.
Offer: Save 15% 
Depart: 20 – 27 Dec 2020

TAKE ME THERE >   


Paradisus Punta Cana Resort, Dominican Republic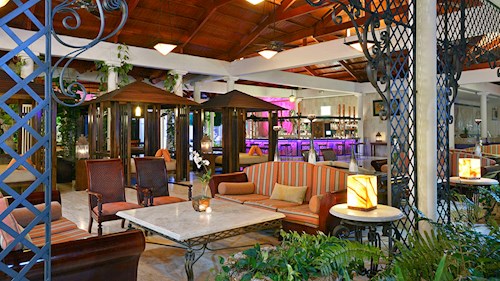 7 nights from £2,469 per person sharing a Paradisus Junior Suite on All-Inclusive.
Offer: Save 30%
Depart: 20 – 27 Dec 2020

TAKE ME THERE > 
Dreams Tulum Resort And Spa, Mexico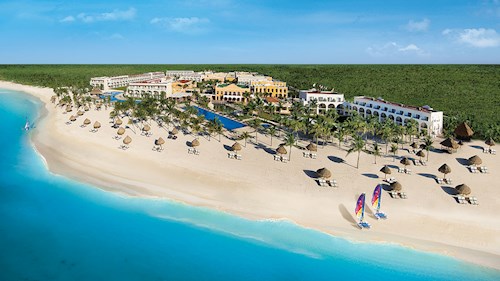 7 nights from £3,079 per person sharing a Deluxe Garden View Room on All-Inclusive.
Offer: Save 25%
Depart: 22 – 29 Dec 2020

TAKE ME THERE > 


Paradisus Playa Del Carmen – La Perla, Mexico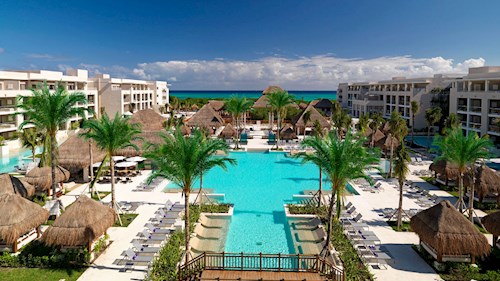 7 nights from £3,489 per person sharing a Paradisus Junior Suite on All-Inclusive.
Offer: Save up to 40%
Depart: 22 – 29 Dec 2020

TAKE ME THERE > 


Lux* Grand Gaube, Mauritius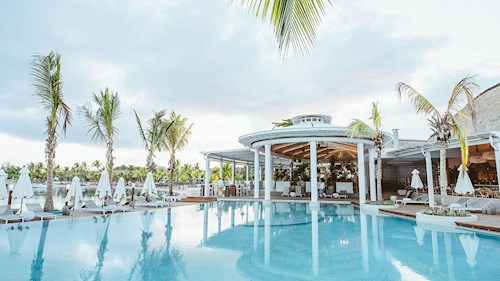 7 nights from £4,959 per person sharing Superior Room including breakfast.
Offer: Save up to 10%
Depart: 21 – 29 Dec 2020 

TAKE ME THERE > 
Constance Belle Mare Plage, Mauritius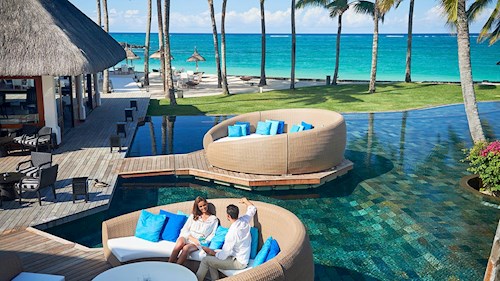 7 nights from £3,999 per person sharing Prestige Room on Half Board.
Offer: Save up to 30%
Depart: 21 – 29 Dec 2020

TAKE ME THERE > 


Ohluveli Beach & Spa Resort, Maldives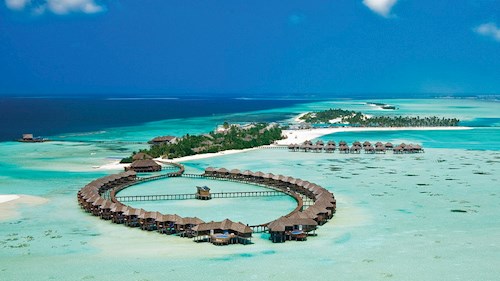 7 nights from £3,219 per person based on Deluxe Room on All-Inclusive. 
Offer: Save up to 15%
Depart: 21 – 30 Dec 2020

TAKE ME THERE > 
Kanuhura, Maldives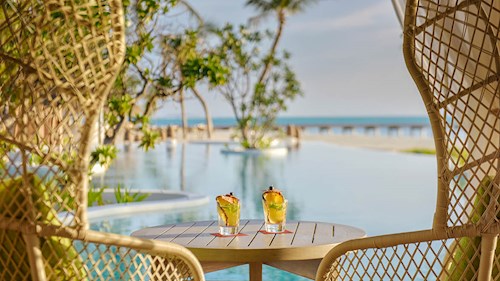 7 nights from £5,139 per person sharing Beach Bungalow on All-Inclusive.
Offer: Save up to 20% + complimentary upgrade to All-Inclusive
Depart: 21 – 30 Dec 2020

TAKE ME THERE > 


Constance Ephélia, Seychelles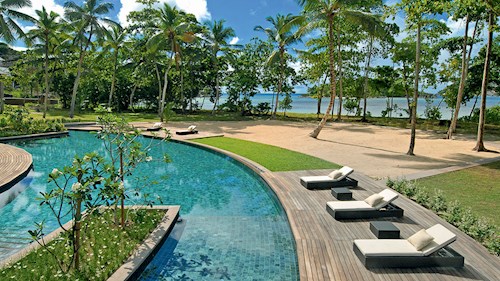 7 nights from £4,739 per person sharing a Junior Suite on Half Board.
Depart: 21 – 29 Dec 2020 

TAKE ME THERE > 


Hilton Seychelles Labriz Resort & Spa, Seychelles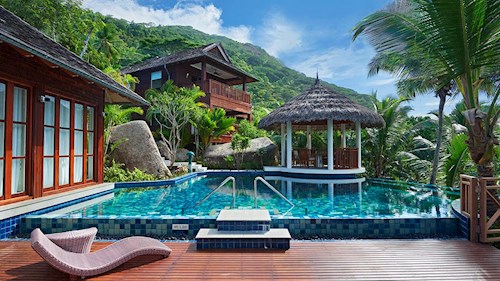 7 nights from £3,599 per person sharing King Garden Villa including breakfast.
Offer: Save up to 20%
Depart: 21 – 29 Dec 2020

TAKE ME THERE > 


The St. Regis Saadiyat Island Resort, Abu Dhabi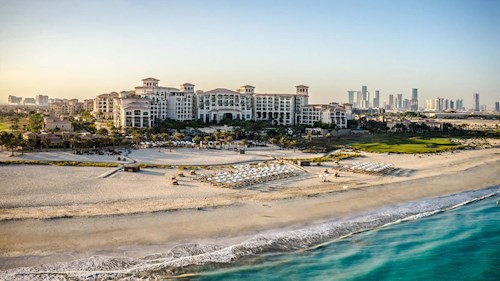 5 nights from £1,979 per person sharing Superior Room including breakfast.
Offer: Save up to 10%
Depart: 23 – 29 Dec 2020 

TAKE ME THERE > 
Anantara The Palm Dubai Resort, Dubai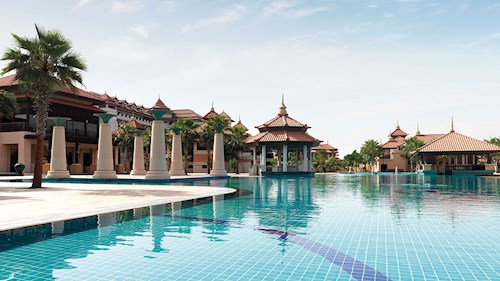 5 nights from £1,939 per person sharing Standard Room including breakfast.
Offer: Save up to 30%
Depart: 23 – 29 Dec 2020

TAKE ME THERE >  


The Ritz-Carlton, Abama, Tenerife, Spain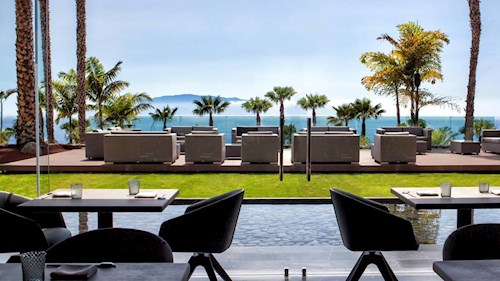 7 nights from £1,199 per person including breakfast.
Depart: 20 - 27 Dec 2020 

TAKE ME THERE > 


Princesa Yaiza Suite Hotel Resort, Lanzarote, Spain 


 

7 nights from £989 per person including breakfast.
Offer: Save 15%
Depart: 20 - 27 Dec 2020

TAKE ME THERE > 


Conrad Algarve, Portugal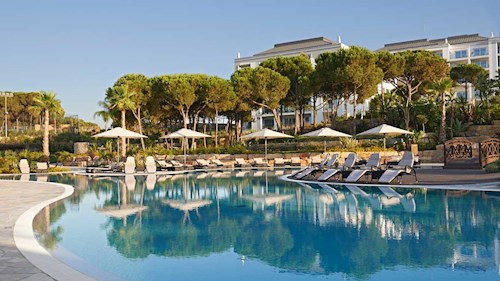 7 nights from £739 per person including breakfast.
Offer: Save 15% 
Depart: 20 - 27 Dec 2020 

TAKE ME THERE > 


All prices include flights, private transfers and the use of a UK airport lounge.
If you'd like to find out more about any of the destinations or holidays featured, call us on 020 7751 0660 or fill in the form below.