Snap up our latest special offers on luxury holidays, including savings, upgrades and added extras.

Whether you're dreaming of the crystal-clear waters of the Caribbean, the powder-soft sand of the Maldives or the sun-kissed elegance of Europe, we'll have a special offer to make your next luxury holiday all the more tempting.

SPECIAL OFFERS ON LUXURY HOLIDAYS TO EUROPE

Domes Miramare, A Luxury Collection Resort, Corfu, Greece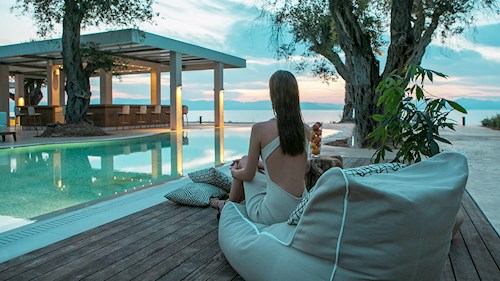 7 nights from £1,499 per person sharing an Emerald Retreat including breakfast.

Offer: Save up to 55%
Stay: Now – 27 Aug 2018
Book by: 31 July 2018

TAKE ME THERE >

Daios Cove Luxury Resort & Villas, Crete, Greece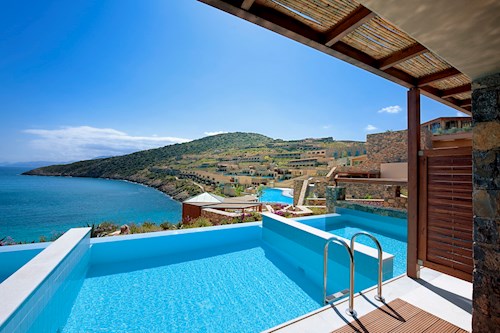 7 nights from £1,939 per person sharing a Deluxe Sea View Room with Pool on Half Board.

Exclusive Offer: Save up to 25% + complimentary room upgrade
Stay: Now – 03 Nov 2018
Book by: 23 Jul 2018

TAKE ME THERE >

The Ritz-Carlton, Abama ,Tenerife, Spain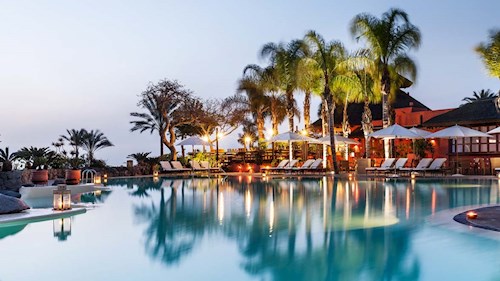 7 nights from £1,119 per person in a Citadel Deluxe Room including breakfast. 

Offer: Save 30% 
Stay: Now – 31 Oct 2018 
Book by: 30 Sep 2018

TAKE ME THERE >

Domes of Elounda, Crete, Greece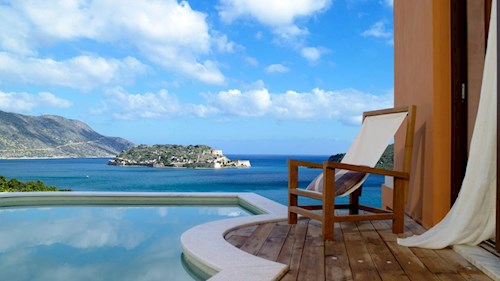 7 nights from £1,615 per person in a Premium One Bedroom Suite with Jacuzzi on Half Board. 

Offer: Save 10% + complimentary Half Board 
Stay: Now - 31 Oct 2018 
Book by: 31 Jul 2018

TAKE ME THERE >


Gran Hotel Bahía Del Duque, Tenerife, Spain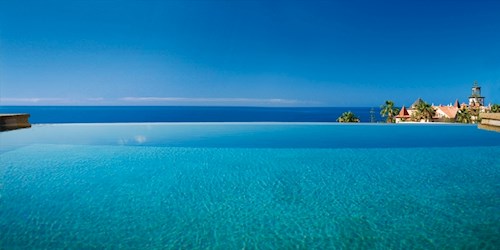 7 nights from £1,169 per person in a Double Garden View Room including breakfast. 

Offer: Save 20% 
Stay: Now - 31 Oct 2018 
Book by: 31 Jul 2018

TAKE ME THERE >

SPECIAL OFFERS ON LUXURY HOLIDAYS TO THE CARIBBEAN

Anse Chastanet, Saint Lucia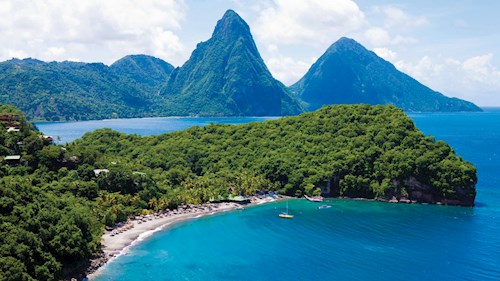 7 nights from £1,759 per person sharing a Standard Garden View Room including breakfast.

Offer: Save up to 35% + $50 spa credit per person
Stay: Now – 21 Dec 2018
Book by: 30 Sep 2018

TAKE ME THERE >

Carlisle Bay, Antigua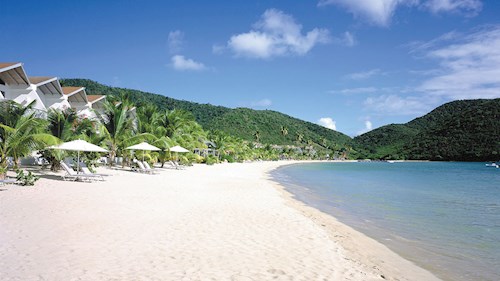 7 nights from £2,079 per person based on two adults sharing a Garden Suite including breakfast.
 
Offer: Save up to 30% 
Stay: Now – 14 Dec 2018 
Book by: 31 Jul 2018

TAKE ME THERE >

Tamarind by Elegant Hotels, Barbados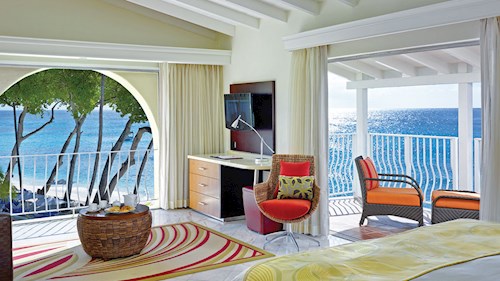 7 nights from £1,355 per person based on two adults sharing a Pool/Garden View Room including breakfast.
 
Offer: Save up to 45% 
Stay: Now – 18 Dec 2018 
Book by: 30 Sept 2018

TAKE ME THERE >

The Landings by Elegant Hotels, Saint Lucia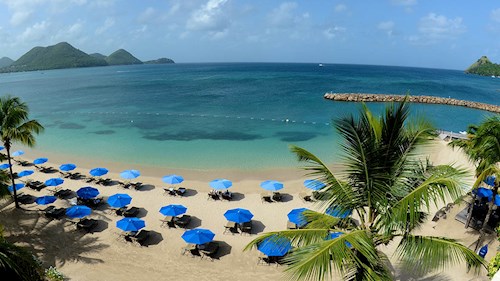 7 nights from £1,825 per person sharing a One Bedroom Villa Suite with a Marina View including breakfast.

Offer: Save up to 50%
Stay: 01 Nov – 04 Jan 2019
Book by: 30 Sep 2018

TAKE ME THERE >

SPECIAL OFFERS ON LUXURY HOLIDAYS TO THE INDIAN OCEAN

Kanuhura, Maldives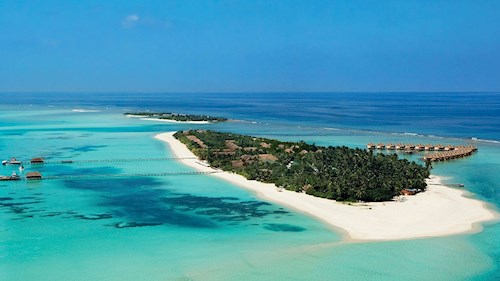 7 nights from £2,875 per person in a Beach Bungalow on Half Board.

Offer: Save 40% + complimentary half board 
Stay: Now - 22 Dec 2018 
Book by: 31 Aug 2018

TAKE ME THERE >


One&Only Reethi Rah, Maldives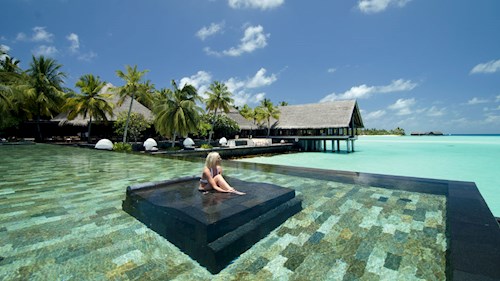 7 nights from £4,055 per adult and £645 per child sharing a Beach Villa on Half Board.

Offer: Save up to 35% + Complimentary Half Board + Free return boat transfers
Stay: 10 May – 30 September 2019
Book by: 31 August 2018 

TAKE ME THERE >


Four Seasons Resort Mauritius at Anahita, Mauritius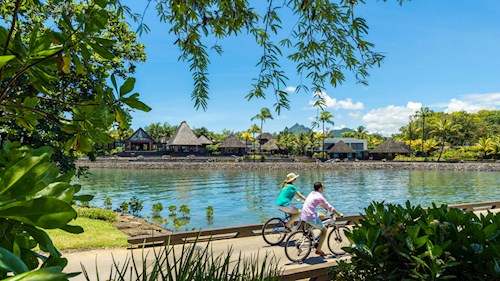 7 nights from £1,639 per person in a Garden Pool Villa including breakfast. 

Offer: Save 40% 
Stay: Now - 25 Dec 2018

TAKE ME THERE >


Niyama Private Islands, Maldives




7 nights from £2,819 per person in a Beach Studio on Half Board. 

Offer: Save up to 40% + complimentary Half Board 
Stay: Now – 19 Dec 2018

TAKE ME THERE >


SPECIAL OFFERS ON LUXURY HOLIDAYS TO ARABIA

Atlantis, The Palm, Dubai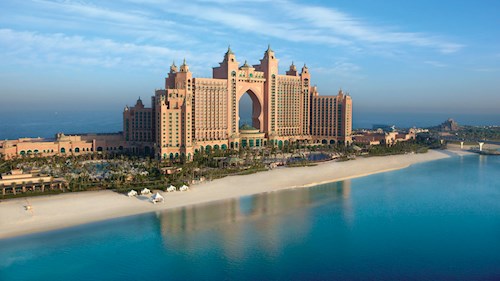 5 nights from £1,289 per adult and £389 per child sharing a Deluxe Room on Half Board.

Offer: Save up to 62% + Complimentary Half Board + Unlimited Aquaventure Waterpark Access.
Stay: 01 July 2018 – 31 October 2018
Book by: 30 July 2018

TAKE ME THERE >


One&Only The Palm, Dubai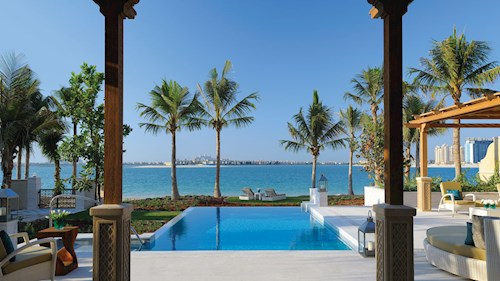 5 nights from £1,845 per adult and £399 per child sharing a Palm Manor House Premier Room on Half Board.

Offer: Save up to 20% + Complimentary Half Board + A free Aquaventure Waterpark pass
Stay: 01 May – 15 October 2019
Book by: 01 August 2018

TAKE ME THERE >


One&Only Royal Mirage, Dubai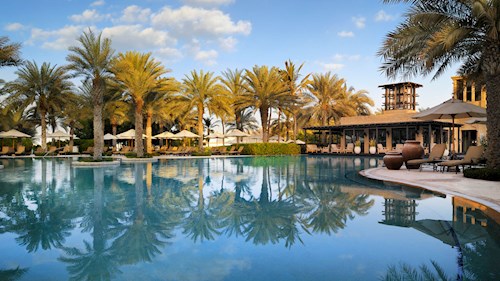 5 nights from £1,389 per adult and £399 per child sharing a Palace Superior Deluxe Room on Half Board.

Offer: Save up to 25% discount + Complimentary Half Board + A free Aquaventure Waterpark pass.
Stay: 01 May – 15 October 2019
Book by: 01 August 2018

TAKE ME THERE >



If you'd like to hear more about our fantastic special offers on luxury holidays, give one of our Travel Advisers a call on 020 7751 0660 or fill out the form below.