Take a look at some of our fabulous offers for resorts spanning the Caribbean and Mexico as featured in The Luxury Travel Magazine from Caribtours. 

BODYHOLIDAY, SAINT LUCIA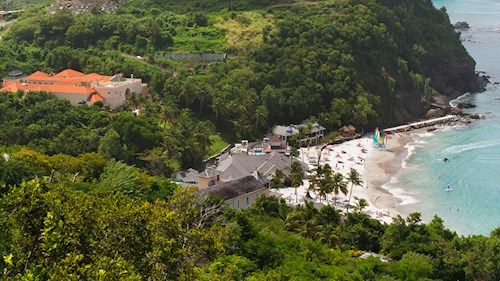 7 nights from £2,495 per person sharing a Luxury Room on All-Inclusive
OFFER: Save up to 40%

TAKE ME THERE >


SEPTEMBER SOLOS AT BODYHOLIDAY, SAINT LUCIA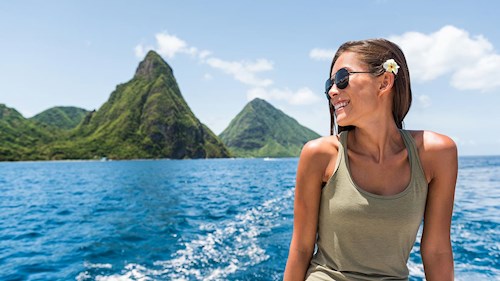 EXCLUSIVE OFFER: 7 nights from £2,199 per person in a Single Garden View Room on All-Inclusive.
Event: September Solos
STAY: 01-30 Sep 2019

TAKE ME THERE >


ANSE CHASTANET, SAINT LUCIA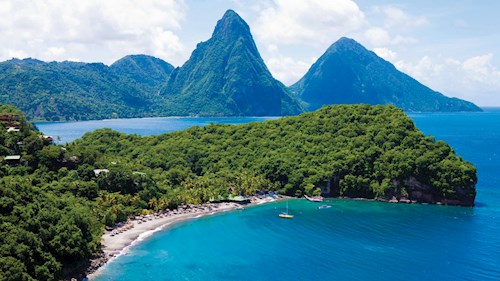 7 nights from £2,279 per person sharing a Standard Garden View Room on All-Inclusive.
OFFER: Save 35%

TAKE ME THERE >


RENDEZVOUS, SAINT LUCIA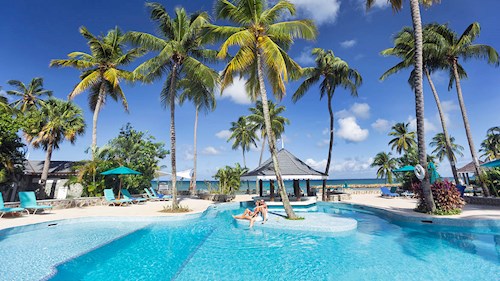 7 nights from £2,199 per person sharing a Premium Garden View Room on All-Inclusive.
OFFER: Save up to 55%

TAKE ME THERE >


CURTAIN BLUFF, ANTIGUA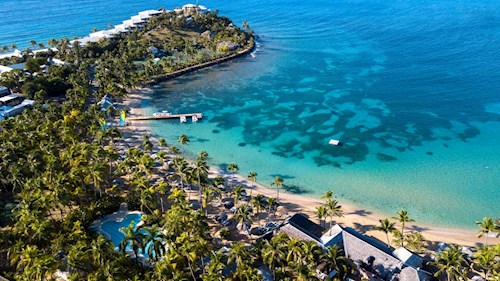 7 nights from £3,119 per adult and £419 per child sharing a Deluxe Room on All-Inclusive.
EXCLUSIVE OFFER: US$100 resort credit + one child up to 12 yrs stays free on All-Inclusive
STAY: 12 May - 16 Aug 2019

TAKE ME THERE >


EAST WINDS, SAINT LUCIA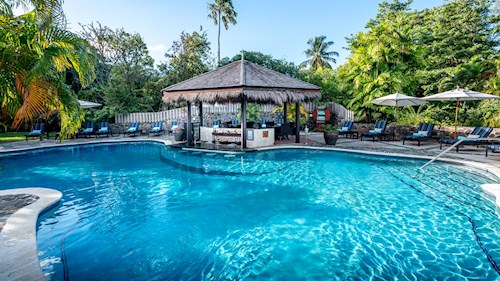 7 nights from £2,185 per person sharing a Superior Cottage on All-Inclusive.
EXCLUSIVE OFFER: Save 35% + two complimentary spa treatments
STAY: Now - 31 Oct 2019

TAKE ME THERE >


COUPLES SWEPT AWAY, JAMAICA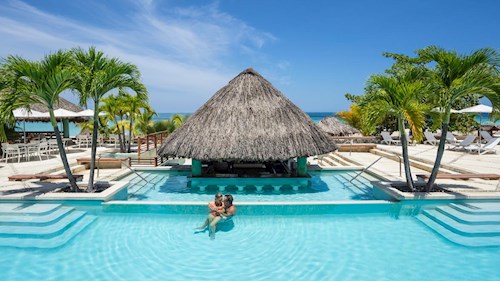 7 nights from £1,999 per person sharing a Garden Verandah on All-Inclusive.
OFFER: Save up to 46%
STAY: Now – 31 Oct 2019

TAKE ME THERE >


BLUE WATERS RESORT & SPA, ANTIGUA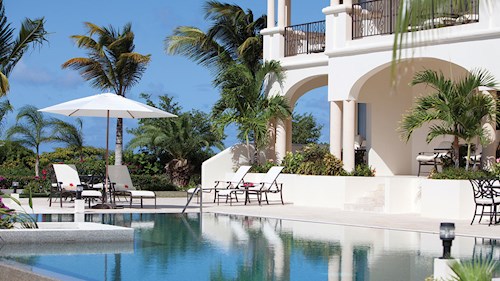 7 nights from £1,449 per person sharing a Superior Hillside Room including breakfast.
OFFER: Save up to 35%
STAY: Now – 17 Oct 2019

TAKE ME THERE >


JAMAICA INN, JAMAICA




7 nights from £1,779 per person sharing a Deluxe Verandah Suite on Room Only.
OFFER: Stay 7 Pay 5 + US$150 food & beverage credit and complimentary room upgrade
STAY: 01 May - 31 Oct 2019

TAKE ME THERE >


MANDARIN ORIENTAL, CANOUAN, ST VINCENT & THE GRENADINES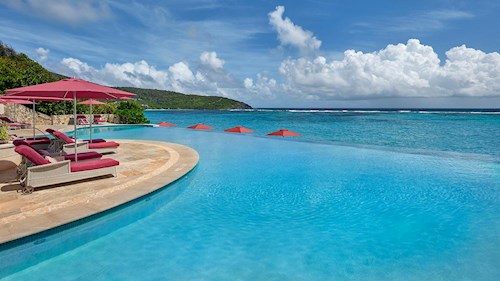 7 nights from £4,929 per person sharing a One Bedroom Beachfront Suite including breakfast.
EXCLUSIVE OFFER: Stay 5 Pay 4 + complimentary room upgrade + US$600 food & beverage credit
STAY: 01 May - 30 Jun & Sep 2019

TAKE ME THERE >


CORAL REEF CLUB, BARBADOS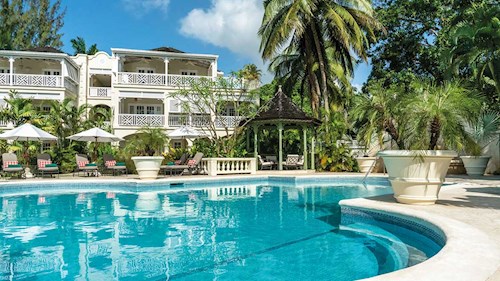 7 nights from £1,919 per person sharing a Garden Room Cottage including breakfast.
OFFER: Stay 7 Pay 6
STAY: 08 May - 24 May 2019

TAKE ME THERE >


THE SANDPIPER, BARBADOS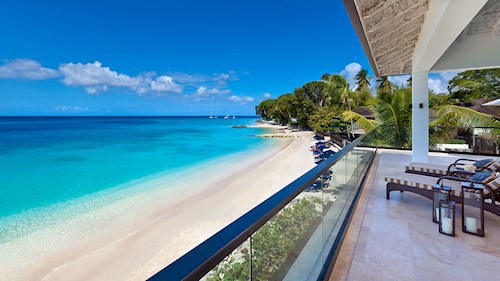 7 nights from £1,889 per person sharing a Garden Room including breakfast.
OFFER: Stay 7 Pay 6 + complimentary tennis coaching
STAY: 08 May - 09 Aug 2019

TAKE ME THERE >


COMO PARROT CAY, TURKS & CAICOS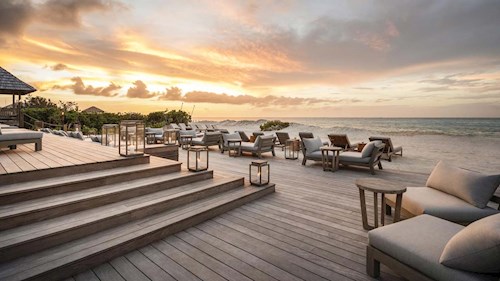 7 nights from £2,849 per person sharing a Garden View Room including breakfast.
OFFER: Stay 7 Pay 5

TAKE ME THERE >


UNICO 20° 87°, RIVIERA MAYA, MEXICO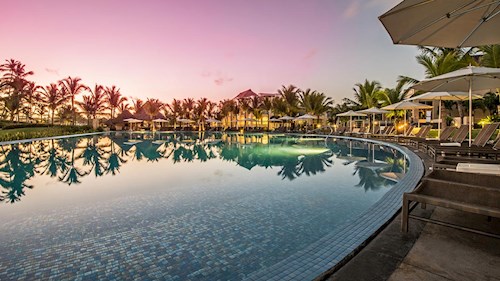 7 nights from £1,979 per person sharing an Alcoba Room on All-Inclusive.
OFFER: Save up to 18%
STAY: 03 Jun - 31 Sep 2019

TAKE ME THERE >


ZOËTRY AGUA PUNTA CANA, DOMINICAN REPUBLIC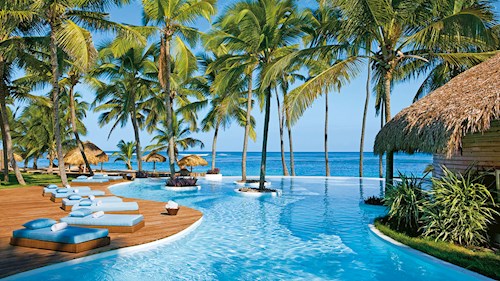 7 nights from £2,199 per person sharing a Romantic Junior Suite Garden View on All-Inclusive.
OFFER: Save up to 52%

TAKE ME THERE >


VICEROY RIVIERA MAYA, MEXICO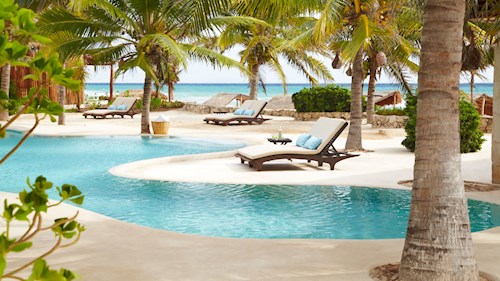 7 nights from £2,299 per person sharing a Luxury Villa including breakfast.
EXCLUSIVE OFFER: Save up to 20% + US$100 resort credit + complimentary room upgrade

TAKE ME THERE >


JADE MOUNTAIN, SAINT LUCIA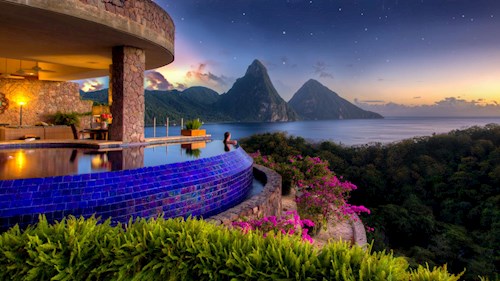 7 nights from £4,099 per person sharing a Sky Jacuzzi Suite on All-Inclusive.
OFFER: Stay 5 Pay 4 + complimentary All-Inclusive
STAY: Now - 31 Oct 2019

TAKE ME THERE >


MOUNT CINNAMON, GRENADA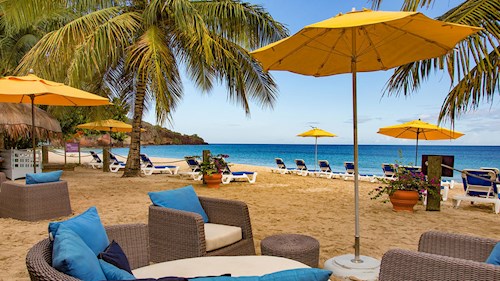 7 nights from £1,759 per person sharing a Cinnamon Suite including breakfast.
OFFER: Save 35% + complimentary one-hour massage

TAKE ME THERE >


ZEMI BEACH HOUSE, ANGUILLA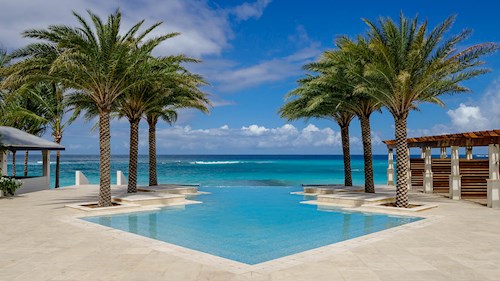 7 nights from £2,149 per person sharing a Superior Room including breakfast.
EXCLUSIVE OFFER: Stay 7 Pay 5 + US$100 food & beverage credit

TAKE ME THERE >


BEQUIA BEACH HOTEL, BEQUIA, ST VINCENT & THE GRENADINES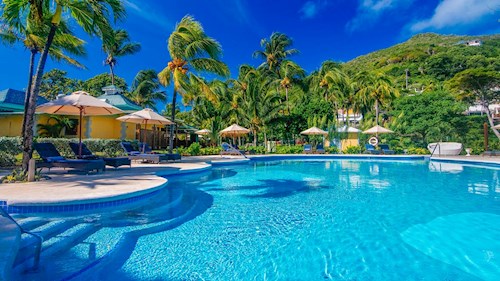 7 nights from £1,699 per person sharing a One Bedroom Cottage including breakfast.
EXCLUSIVE OFFER: Save up to 15% + complimentary room upgrade + complimentary transfers
STAY: 01 May - 30 Nov 2019

TAKE ME THERE >


OCEAN TWO RESORT & RESIDENCES, BARBADOS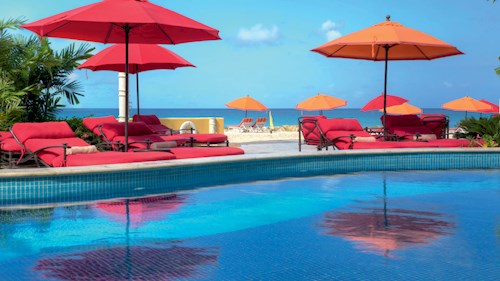 7 nights from £1,169 per person sharing a Hotel Room including breakfast.
OFFER: Save up to 50% + US$75 restaurant credit per booking
STAY: 14 Apr - 31 Aug & 06 Nov - 17 Dec 2019

TAKE ME THERE >


SAINT PETER'S BAY LUXURY RESORT & RESIDENCES, BARBADOS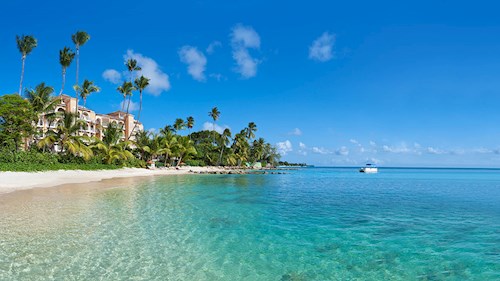 7 nights from £1,989 per person sharing a One Bedroom Oceanfront Villa on Room Only.
EXCLUSIVE OFFER: Save 35% + US$100 resort credit + welcome package

TAKE ME THERE >


PORT FERDINAND YACHT & BEACH CLUB RESIDENCES, BARBADOS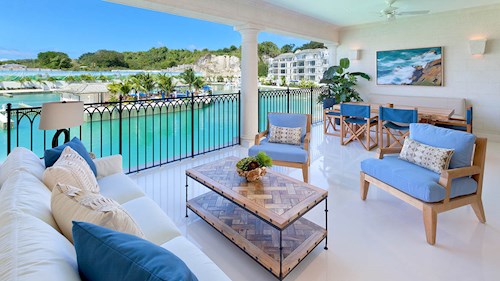 7 nights from £2,079 per person sharing a One Bedroom Luxury Harbourside Villa on Room Only.
OFFER: Save 35% +US$100 resort credit + complimentary fast track + meet and greet service

TAKE ME THERE >


CARLISLE BAY, ANTIGUA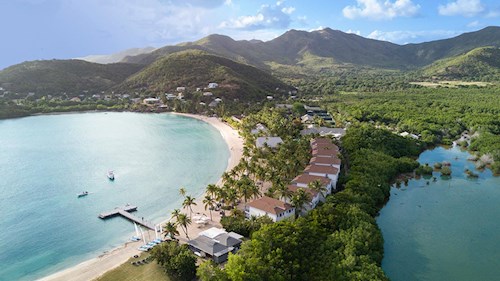 7 nights from £2,039 per adult and £1,019 per child sharing an Ocean Suite including breakfast.
OFFER: Save up to 30% + complimentary room upgrade + US$200 resort credit

TAKE ME THERE >


GRAND VELAS RIVIERA MAYA, MEXICO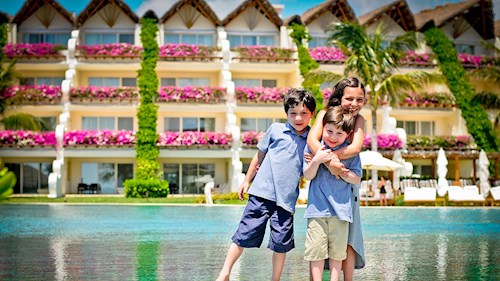 7 nights from £2,999 per adult and £699 per child sharing a Zen Grand Suite Jungle View on All-Inclusive.
OFFER: Save up to 44% + kids stay free + US$50 spa credit

TAKE ME THERE >


SEA BREEZE BEACH HOUSE, BARBADOS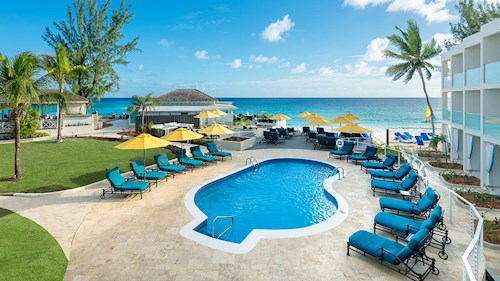 7 nights from £2,029 per adult and £439 per child sharing a Luxury Oceanfront Suite on All-Inclusive.
OFFER: Save up to 50% + children stay & eat free + US$75 restaurant credit
STAY: 01 May - 26 Jul & 24 Aug - 22 Dec 2019

TAKE ME THERE >


PARADISUS PLAYA DEL CARMEN - LA ESMERALDA, MEXICO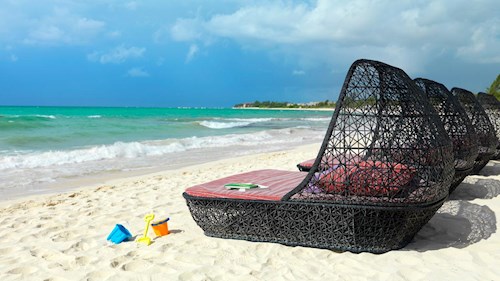 7 nights from £1,769 per adult and £639 per child sharing a Paradisus Junior Suite on All-Inclusive.
OFFER: Save up to 56% + kids stay free + up to US$1,500 resort credit

TAKE ME THERE >


THE LANDINGS RESORT & SPA BY ELEGANT HOTELS, SAINT LUCIA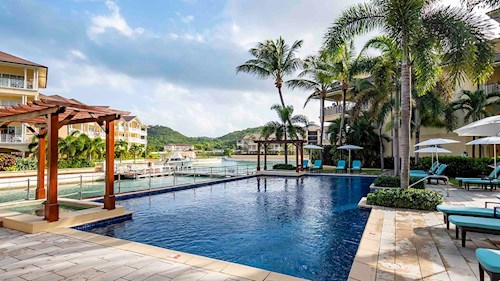 7 nights from £1,929 per person sharing a One Bedroom Villa Suite Marina View including breakfast.
OFFER: Save up to 50%
STAY: 27 Apr - 19 Jun and 06 Aug - 15 Nov 2019

TAKE ME THERE >


WAVES HOTEL & SPA BY ELEGANT HOTELS, BARBADOS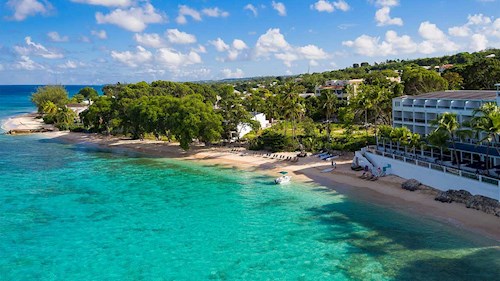 7 nights from £1,749 per adult and £439 per child sharing a Standard Room on All-Inclusive.
OFFER: Save up to 35% + one spa treatment per adult + kids up to 5 yrs stay and eat free

TAKE ME THERE >


TAMARIND BY ELEGANT HOTELS, BARBADOS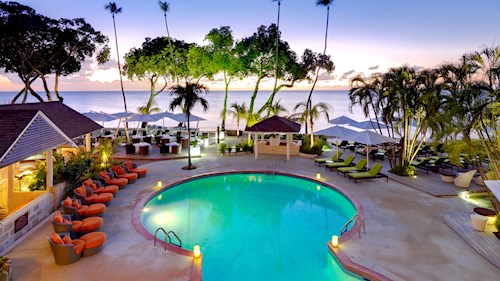 7 nights from £1,299 per adult and £439 per child sharing a Pool/Garden View Room including breakfast.
OFFER: Save up to 50% + kids up to 12 yrs stay and eat free

TAKE ME THERE >


TURTLE BEACH BY ELEGANT HOTELS, BARBADOS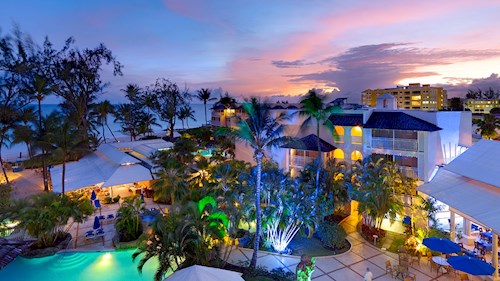 7 nights from £1,719 per adult and £439 per child sharing a Pool/Garden View Junior Suite on All-Inclusive.
OFFER: Save up to 35% + kids up to 5 yrs stay and eat free

TAKE ME THERE >


CRYSTAL COVE BY ELEGANT HOTELS, BARBADOS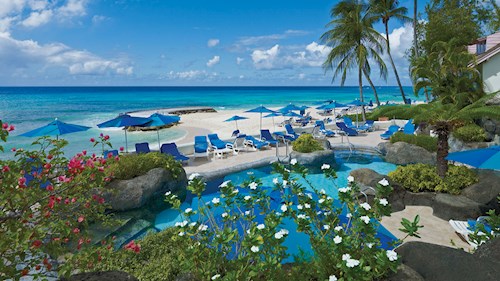 7 nights from £2,119 per adult and £439 per child sharing a Pool/Garden View Room on All-Inclusive.
OFFER: Save up to 35% + kids up to 5 yrs stay and eat free

TAKE ME THERE >


COYABA BEACH RESORT, GRENADA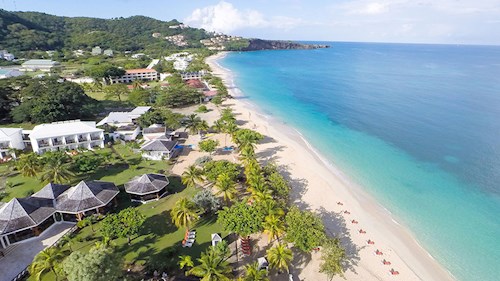 7 nights from £1,649 per person sharing a Superior Collection Garden/Pool View Room on All-Inclusive.
EXCLUSIVE OFFER: Stay 7 Pay 6 + complimentary massage per person per stay
STAY: Now - 31 Oct 2019

TAKE ME THERE >


COCO REEF RESORT & SPA, TOBAGO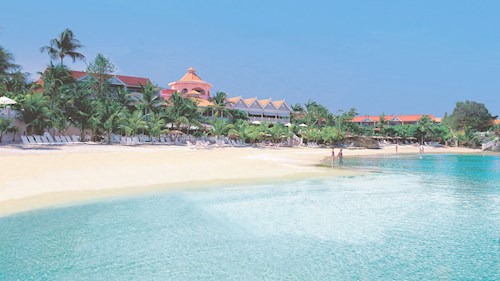 7 nights from £1,199 per person sharing a Superior Garden View Room including breakfast.
OFFER: Save up to 27%
STAY: Now - 01 Oct 2019

TAKE ME THERE >


FAIRMONT ROYAL PAVILION, BARBADOS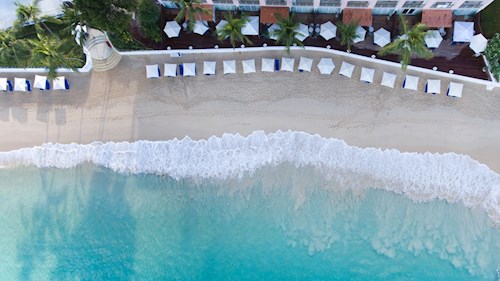 7 nights from £2,099 per person sharing a Luxury Oceanfront Room including breakfast.
EXCLUSIVE OFFER: Save up to 55% + complimentary fast track at Barbados Airport

TAKE ME THERE >


SUGAR BEACH, A VICEROY RESORT, SAINT LUCIA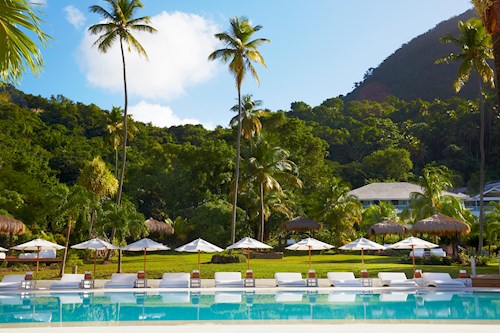 7 nights from £2,379 per person sharing a Luxury Sugar Mill Room including breakfast.
OFFER: Save 15% + complimentary breakfast

TAKE ME THERE >


SANDY HAVEN, JAMAICA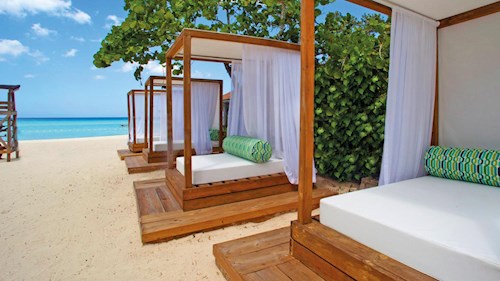 7 nights from £1,599 per person sharing a Superior Room Garden View including breakfast.
EXCLUSIVE OFFER: Save 15% + complimentary room upgrade

TAKE ME THERE >


SPICE ISLAND BEACH RESORT, GRENADA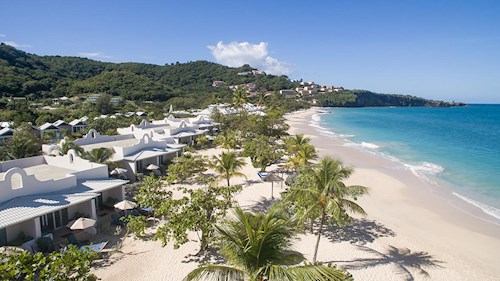 7 nights from £2,899 per person sharing an Anthurium Pool Suite on All-Inclusive.
EXCLUSIVE OFFER: Stay 7 Pay 6 + complimentary suite upgrade + first child stays free
STAY: 03 May – 15 Dec 2019

TAKE ME THERE >


CAP MAISON, SAINT LUCIA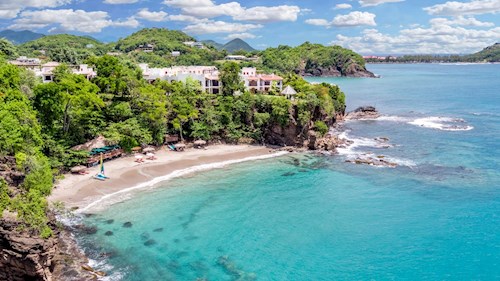 7 nights from £2,075 per person sharing a Garden View Room on Half Board.
OFFER: Save 20% complimentary Half Board

TAKE ME THERE >


Prices are based on two adults sharing and include return scheduled flights, private transfers (shared for boat and seaplane) and the use of a UK airport lounge.

If you'd like to find out more about these wonderful offers, or to book your next luxury holiday, give one of our expert travel advisers a call on 020 7751 0660 or fill out the form below.

Welcome To Our Beautiful World.