A winding coastline of picture-perfect beaches awash with white sand and shimmering cerulean waters is Antigua's hallmark. It's the perfect Caribbean paradise, just ideal for that luxury holiday of a lifetime. Imagine yourself snoozing under a coconut palm in the warm sunshine as you listen to the gentle tumbling of the waves, and you won't get close to the level of relaxation you can achieve in the sun-soaked utopia of Antigua.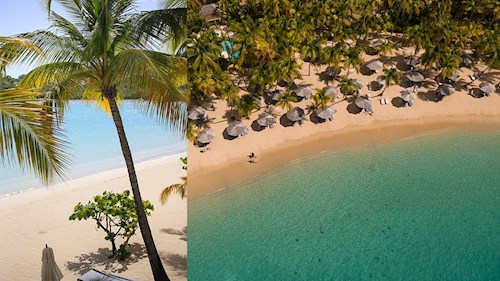 It's not just beaches the glamorous island does well. Scuba divers can swim amongst rainbows of tropical fish, ghostly shipwrecks and colourful coral reefs. If you'd rather stay dry on land or deck, you can see humpback whales crashing through the ocean's surface, endangered sea turtles visiting the beach to lay their eggs, pods of frolicking dolphins, and the otherworldly silhouettes of manta rays gliding beneath the waves.




Moving further inland, you can kayak through a magical world of mangroves; hike to historic hilltop forts, rock pools and the ruins of old plantations; and hop into a jeep for sightseeing along Fig Tree Drive, winding your way through the lush foliage of the rainforest. A visit to Shirley Heights is a must-do, where you'll be treated to panoramic views of the sparkling harbour below from a 490-foot vantage point.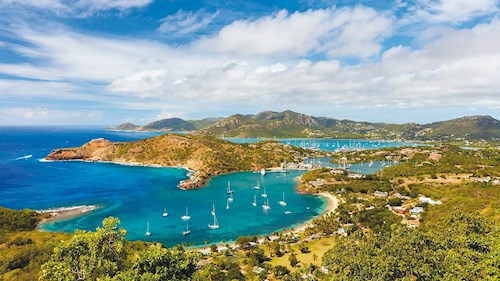 Where to stay...
Blue Waters Resort & Spa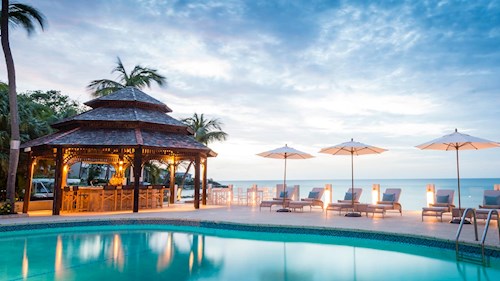 Set in 17 acres of gardens on a secluded cove, at Blue Waters you'll find yourself instantly relaxing into the resort's elegant, Caribbean ambience. The emphasis here is on friendly service and traditional West Indian hospitality.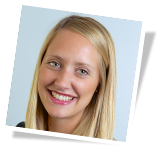 Abi's insight... "The gorgeous Cove Restaurant is one of our favourite dinner venues in Antigua - the stunning setting, wonderful views and exquisite cuisine make dining here an absolute pleasure."


TAKE ME THERE > 


Hodges Bay by Elegant Hotels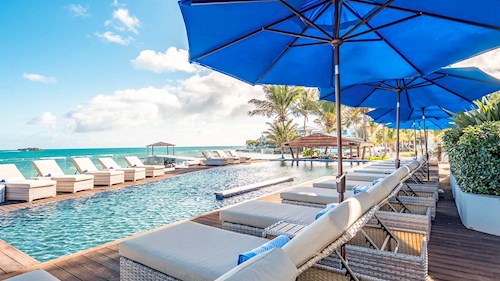 An incredible multi-million dollar development, Hodges Bay by Elegant Hotels is the hottest new addition to the Antigua hotel scene. Luxurious and contemporary in design, guests can look forward to exquisite suites, innovative dining options and an array of sports facilities for all ages.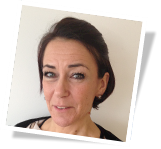 Helen's top tip... "For the ultimate poolside experience, why not rent one of the resort's luxurious cabanas - they come complete with a plush sofa, comfy loungers and a flat screen TV."


TAKE ME THERE > 


Carlisle Bay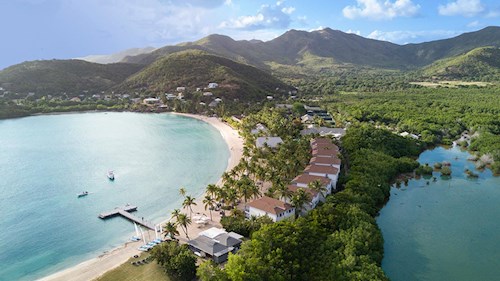 The beautiful sweeping beach and backdrop of gently rolling hills make Carlisle Bay the perfect haven for your Caribbean holiday. A unique sense of understated luxury and style creates an ambience that is as tranquil as the waters lapping at the shore.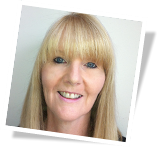 Mandy's insight... "Carlisle Bay is excellent value for families during the summer - as well as offering a comprehensive all-inclusive meal plan."


TAKE ME THERE > 


Curtain Bluff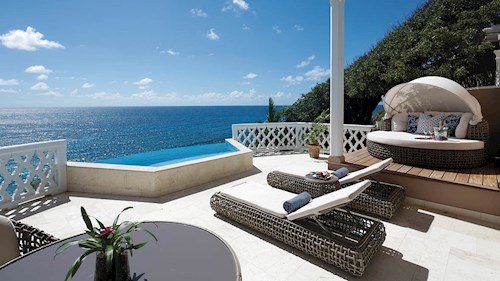 Enjoy the best of both worlds at this luxurious, newly-refurbished resort, with a magnificent location overlooking one beach on the Caribbean side and another on the wilder Atlantic side. The setting is perfect for both sun seekers and more active types looking to take advantage of the resort's wide range of complimentary watersports and activities.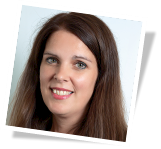 Sarah says... "This is the perfect choice for a family holiday, especially if you have teenagers in tow - they can enjoy all the sports facilities on offer while you make the most of the peace and quiet."


TAKE ME THERE > 


Hermitage Bay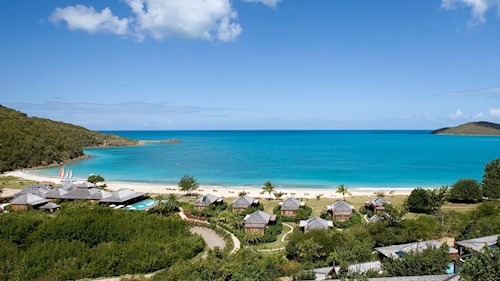 Set on a stunning beach on the west coast of the island, with stylish, contemporary suites, Hermitage Bay is where you come to experience the unique peace and wellbeing of the Caribbean lifestyle.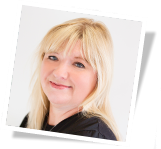 Karen's view... "This is one of my top picks for honeymooners, every detail here has been designed with couples in mind - from the private outdoor showers to the day beds and plunge pools, this place oozes romance."


TAKE ME THERE > 


St James's Club & Villas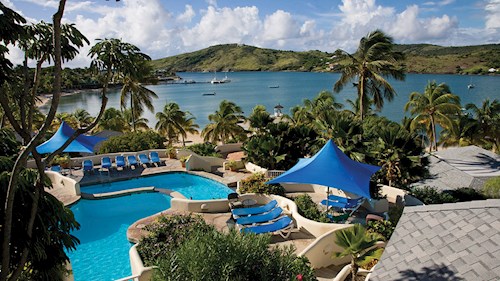 Tucked away on a secluded peninsula With 100 beautiful acres of gently swaying palms, two white-sand beaches and a huge range of facilities, families love this ever-popular resort.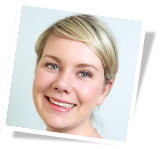 Louise's top tip... "We highly recommend upgrading to a Royal Suite - they have wonderful views and come with a host of exclusive benefits."


TAKE ME THERE >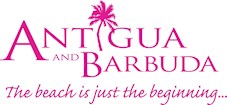 If you'd like to find out about these fabulous hotels and resorts in Antigua, be sure to give one of our expert travel advisers on 020 7751 0660 or fill out the form below.