Belmond Maroma Resort & Spa in Mexico is a stunning boutique hotel, offering understated luxury and extreme comfort on the gorgeous Caribbean coast. We love Belmond Maroma for its incredible Kinan Spa, which offers unique and award winning treatments, all inspired by traditional Mayan healing techniques. The fantastic Spa and Temazcal are perfect for guests to relax and indulge in an incredible array of health & wellness treatments in the utmost tranquillity, whilst looking out at a glorious white sand beach and dazzling sea beyond. Here you will be swept away by the serene setting and completely immersed in peaceful surroundings, with the most amazing teachers guiding you in classes such as yoga and meditation, whether you're a beginner or expert.
The Spa has been cleverly designed to create a positive energy flow; it is aligned with the stars, each treatment room points east to west (representing day and night) and massage beds face east to symbolise new beginnings – we couldn't think of a more relaxing ambience.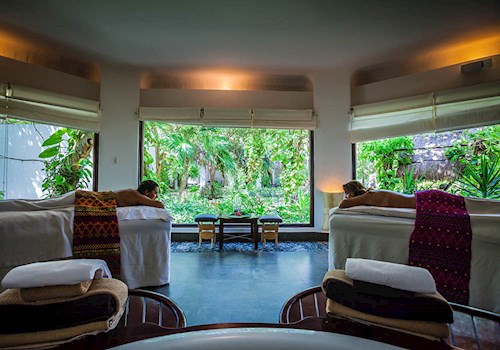 The spectacular therapists at Kinan Spa have created a wonderful menu of spa treatments and health and wellness experiences, and even the products used are focussed on ancient and local healing traditions. Products are made from honey harvested from the spa's own bees, used for its healing properties, as well as a number of herbs lovingly grown in their Healing Garden. Not only is Belmond Maroma's Kinan Spa one of our favourite retreats, but it has also been voted Best Spa in Mexico and Latin America by Condé Nast Traveler and Best Spa Experience in Mexico by Travel+Leisure.
We would recommend treating yourself to the most restorative and exhilarating treatment on the menu, which is the traditional Maya Temazcal ritual, an ancient Mayan ceremony performed at dusk, involving therapeutic chants and meditation. Heated rocks are doused with herb-infused water to create an aromatic, healing steam, and Aloe Vera is then applied to nourish the skin, before you take a refreshing dip in the sea at sunset. You will return feeling completely refreshed and revitalised.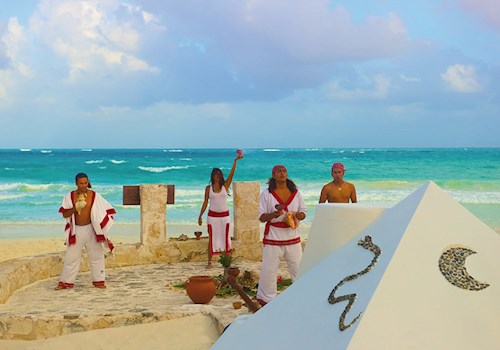 If you would like to book a holiday to Mexico, call us on 020 7751 0660.