Have you ever dreamed of staying at Necker Island? Wanting to indulge in that private island lifestyle? Well now you can…
Virgin Limited Edition have released some brand new dates for Celebration Weeks at Necker Island, giving you the opportunity to stay on Richard Branson's famous private island. Celebration Weeks allow you book just one room of the 8 bedrooms and 1 Master Suite available, and give you exactly the same facilities and activities to experience as if you were booking the whole island.
During Celebration Weeks there's no particular schedule and you can do as little or as much as you like. Enjoy the fabulous array of activities, including kite-surfing, scuba diving, and even a Beach Party. discover the abundant wildlife on the island or take a ziplining adventure from the Great House to Turtle beach. And with exceptional service from the team of attentive staff, we can guarantee it will be an experience like no other.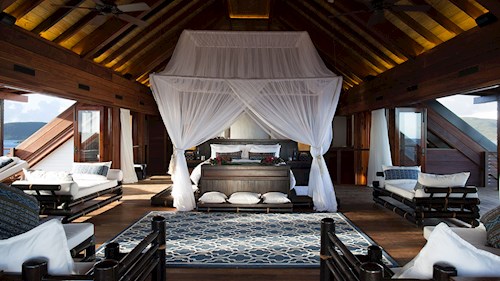 CELEBRATION WEEK DATES
29th June - 6 July 2017 
9th July - 16 July 2017 
19 – 26 August 2017
26 August – 2 September 2017
9 – 16 September 2017
16 – 23 September 2017
23 – 30 September 2017
30 September – 9 October 2017
14 -21 October 2017
21 – 28 October 2017
Prices start at 7 nights from £12,849 pp based on 2 adults sharing a Great House Room on All-Inclusive, including return flights, private transfers and the use of a UK airport lounge.
Necker Island is also offering individual stays where guests can share the island with others from 22nd - 27th May 2017 for 3 nights or more.
And if you do want to hire the whole island for a once-in-a-lifetime experience, we can do that too. Call us on 020 7751 0660 for more details.