If you're planning your luxury holiday and dreaming of picture-perfect beaches awash with white sand and shimmering cerulean waters, then Antigua is an exceptional choice; you will not be disappointed. It's the perfect Caribbean paradise, offering a dazzling selection of beaches dotted with coconut palms and bathed in sunshine.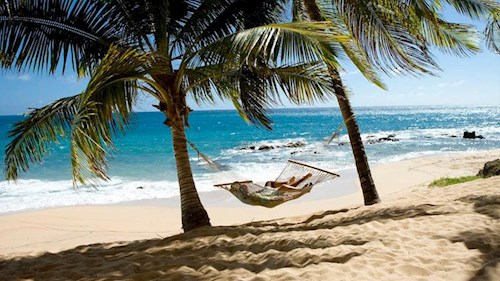 The island is also an adventure playground; scuba divers can discover rainbows of tropical fish, slumbering shipwrecks. Sea turtles visit the beach to lay their eggs, humpback whales crash through the ocean's surface and dolphins frolic amongst the waves. Inland, you can hike to hilltop forts, drive through scenic rainforest and ascend to the top of the famous Shirley Heights where a jaw-dropping 490-foot vantage point affords you a staggering view.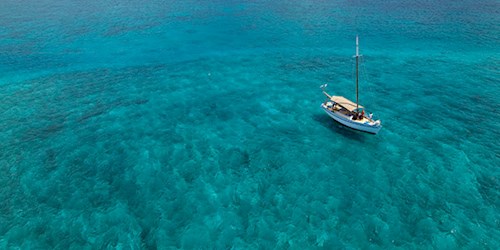 Have a look at some of our special offers to this delightful island and start planning your luxury holiday to Antigua today. 

BLUE WATERS, ANTIGUA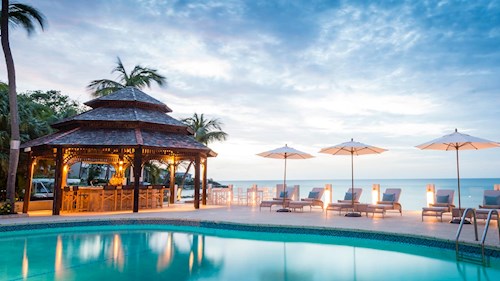 This resort is perfect for families, the suites and villas of varying sizes are dotted around the resort and are the perfect spaces for everyone to relax. The kids can play to their hearts' content, whilst parents and grandparents can enjoy some peace and quiet in a separate area of the villa.

7 nights from £1,799 per person sharing a Superior Hillside Room including breakfast.
OFFER: Save up to 35%
Stay: Now - 21 December 2018

CARLISLE BAY, ANTIGUA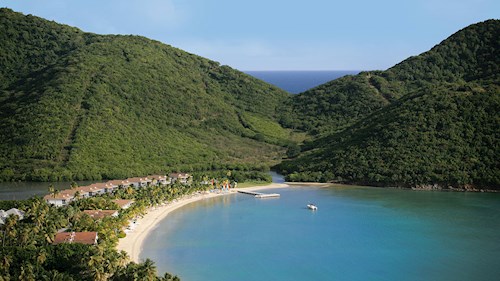 In a remote corner of Antigua, perched on the crescent of a natural harbour and flanked by the wildness of the rainforest, you'll find Carlisle Bay. This luxurious haven offers a completely idyllic setting, on its own secluded bay where there are no other resorts.

7 nights from £1,889 per person sharing a Garden Suite including breakfast.
OFFER: Save up to 30%
Stay: Now – 14 December 2018
Book by: 31 July 2018

GALLEY BAY RESORT & SPA, ANTIGUA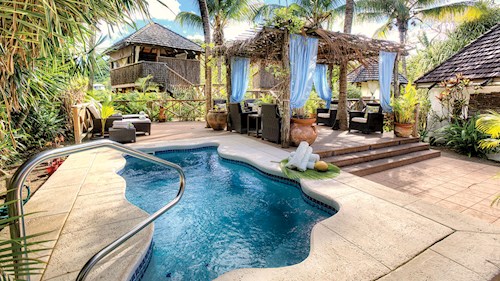 Stunning Galley Bay is the perfect option for couples and honeymooners looking to escape to an intimate oasis in a beautiful and tranquil natural setting. Although all the accommodation is luxurious, for something truly special you may want to consider the supremely private Gauguin Suites, with their own plunge pools overlooking the tranquil lagoon.

7 nights from £2,039 per person sharing a Superior Beachfront Room on All-Inclusive.
OFFER: Save 20%
Stay: Now – 02 January 2019
Book by: 15 June 2018

CURTAIN BLUFF, ANTIGUA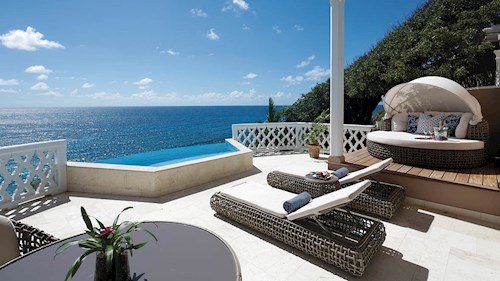 'The Perfect Match' at Curtain Bluff, 24 - 31 November 2018

Tennis and wellbeing are The Perfect Match… and that's what you'll get at Curtain Bluff, Antigua, this November. Led by Annabel Croft, you'll spend a blissful week honing your tennis skills and relaxing with yoga and Pilates, as well as enjoying all that this breathtaking Caribbean resort has to offer.




At the luxurious Curtain Bluff, you can enjoy the best of both worlds, with a magnificent location overlooking one beach on the Caribbean side and another on the wilder Atlantic side. The setting is perfect for both sun seekers and more active types looking to take advantage of the resort's wide range of complimentary watersports and activities.

7 nights from £3,699 per person sharing a Deluxe Room on All-Inclusive, including British Airways World Traveller flights, private transfers and access to the airport lounge on departure from London Gatwick.

Fly to Antigua with 

and save up to 37%.

If you'd like to find out more about these hotels or any in our collection, give our friendly team of expert Travel Advisers a call on 020 7751 0660 or fill out the form below to start planning your next luxury holiday.