We spoke to our in-house golf expert, Ed Light, and asked him for his top tips on golfing abroad...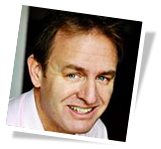 • Get a proper flight golf bag travel cover, don't just wrap a towel around your clubs and hope for the best!
• Make sure your shoes have soft spikes fitted, not metal ones, as most courses in tropical locations now insist on these.
• Shorts, ankle socks, and the lightest polo shirts possible are all you really need to pack.
• Riemann P20 is brilliant sun protection as you only have to put it on once and lasts all day, and you don't have to then keep re-applying sticky sun cream on the course. Not good for gripping the club!
• Take lots of gloves as they can get hot and sweaty!
• Check the baggage rules of each airline. If you're flying economy, some airlines include golf club carriage free, but others charge extra. In premium cabins they will all usually take clubs as you get extra baggage allowance.
• If there are a few of you travelling together, all with clubs, consider a mini van or book a separate luggage transfer as the normal private car won't have space for clubs and suitcases.
• Book tee times in advance - the popular early morning slots get booked up.
• If you prefer walking to using a buggy, choose your course carefully. Some have mandatory buggy charges even if green fees are free.

To speak to our friendly team of experts about golfing in the Caribbean, Mexico, Indian Ocean, Arabia or North Africa, call us on 020 7751 0660.