With the recent launch of our new 2017 collection, here are our new properties from the Caribbean & Mexico.
It was back in 1979 that our chairman started organising bespoke holidays to the Caribbean, and 38 years later our love affair with this region is still as strong as ever. Over the last 12 months we have spent more time than ever in the Caribbean, unearthing new resorts, boutique hotels and hidden gems that we think you'll love.
PINK SANDS BEACH CLUB, ST VINCENT & THE GRENADINES
One of the most eagerly anticipated hotel openings in years, Pink Sands Club promises to put the little-known island of Canouan firmly on the map. You would struggle to find a more perfect location anywhere in the Caribbean, with a jaw dropping white sand beach alongside a brilliant turquoise lagoon.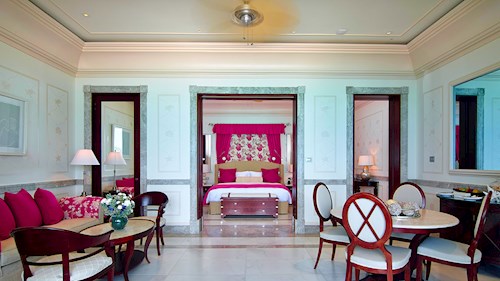 Paradise Beach typifies what Nevis is all about, a laid back and tranquil spot where you'll enjoy privacy and warm hospitality in equal measure. The stylishly appointed villas offer the perfect home away from home, whether you want to spend your days relaxing by the pool or exploring this wonderful island.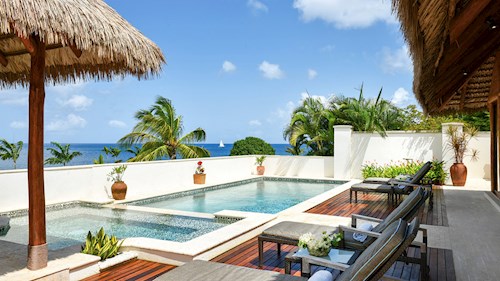 NECKER ISLAND, BRITISH VIRGIN ISLANDS
Undoubtedly the most famous privately owned island in the world, Necker Island is lush and unspoilt, surrounded by beautiful turquoise waters, coral reefs and spectacular sandy beaches. Full of romance, peace and relaxation, this is truly one for the bucket list and the ultimate getaway if you're celebrating a wedding or a milestone birthday or anniversary.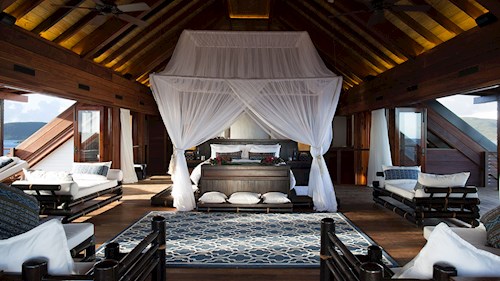 FOUR SEASONS RESORT AND PRIVATE RESIDENCES, ANGUILLA
Overlooking two magnificent bays, boasting half a mile of pristine beachfront and set in 35 acres of gardens and gently swaying palms, Four Seasons couldn't have chosen a more perfect location for their first resort in Anguilla.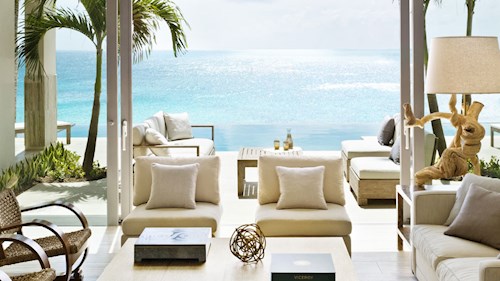 Set on the glorious white sands of St Martin's beautiful Baie Longue beach, Belmond La Samanna is easily the island's premier resort. A peaceful and romantic retreat with some of the finest sea views that you'll find anywhere in the Caribbean.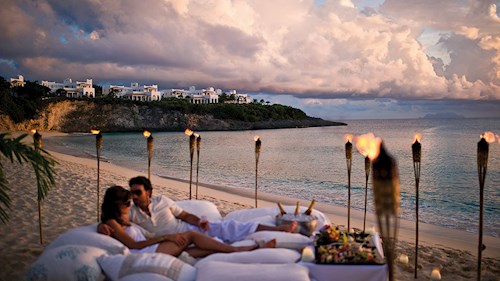 The award-winning Secret Bay is utterly unique, combining an eco-conscious philosophy and passion for the natural world with some of the most luxurious, technologically advanced accommodation that you'll find anywhere in the Caribbean.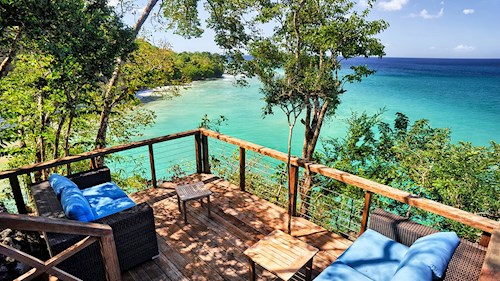 At the edge of a cliff overlooking the Caribbean Sea, Fort Young sits on the original site of a wooden fort built by the French in 1720. You'll be warmly welcomed at this unpretentious hotel where the emphasis is on good food, comfortable accommodation and providing an ideal location for seeing and experiencing the best of Dominica.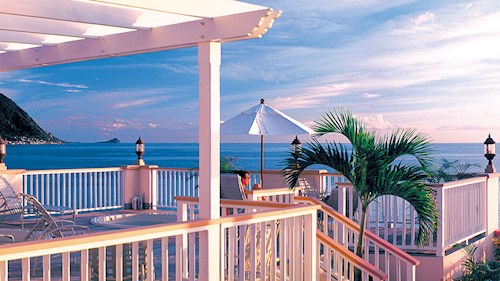 Le Sereno takes Parisian style and sophistication and transports it to the sun-kissed tropical surrounded of a secluded Caribbean beach, with spectacular results. Offering all of the amenities, world class dining and faultless service that you would expect from a member of Leading Hotels of the World.
Positively gleaming after a recent multi-million dollar refurbishment, Le Guanahani has been reborn as one of the most elegant hotels in St Barths. A fabulous all-rounder of a resort, it's a restful retreat that nevertheless offers plenty of active pursuits and a host of child friendly facilities.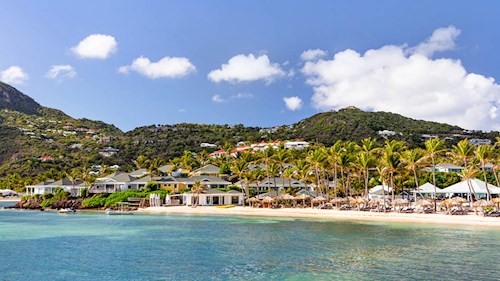 From the tiny hummingbirds hovering amongst the trees to the fireflies that light up the night sky, this wonderful family-run eco retreat is all about getting back to nature. Designed and built by British owners, Steve and Sue Felgate, an extraordinary amount of care and attention has been taken to create a truly unique hideaway.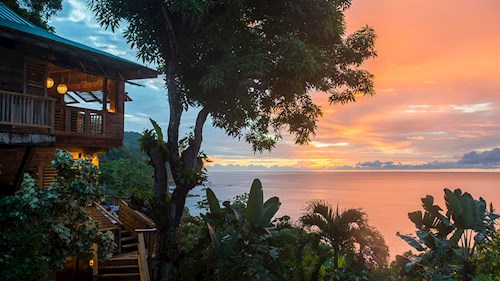 Sandy Haven is a romantic and intimate boutique hotel, a stylish enclave in the heart of Negril where owner, Ann Chen, and her friendly team deliver the perfect blend of easy going Jamaican charm, warm hospitality and elegant accommodation.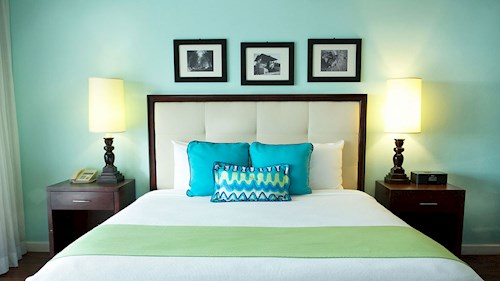 Exquisitely located between verdant jungle and heavily white sands on the Riviera Maya, Rosewood Mayakoba delivers the highest standards of luxury and is a particularly fine choice for families.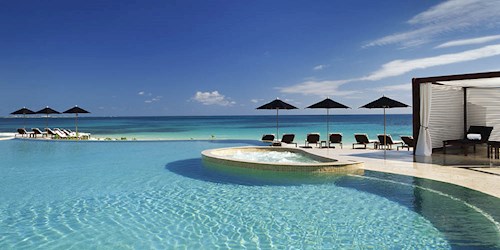 A new addition to the secrets family, this impressive resort delivers a superb all-inclusive experience that will particularly appeal to couples and honeymooners. Ann all-suite, adult only resort situated on the whitest of white sand beaches, this is a place where you can simply relax and enjoy the glorious setting.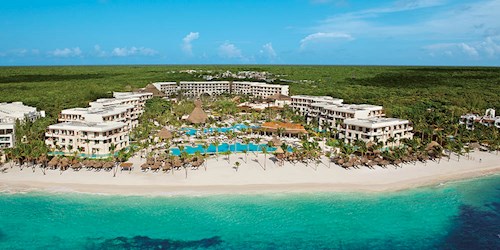 This spectacular all-inclusive resort juggles the needs of both families and couples with an uncommon flair. Against a backdrop of heavenly white sands and sun-dappled jungle, three different resort concepts are brought together in perfect harmony.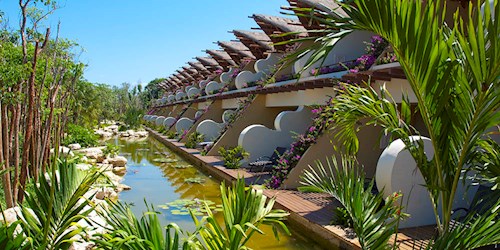 SECRETS ROYAL BEACH, PUNTA CANA
Vibrant colours, sugar-white sands and a comprehensive array of facilities await at this stylist adult only, all-inclusive resort where couples will find plenty of room to relax among the immaculate gardens, centered around a large free-form pool.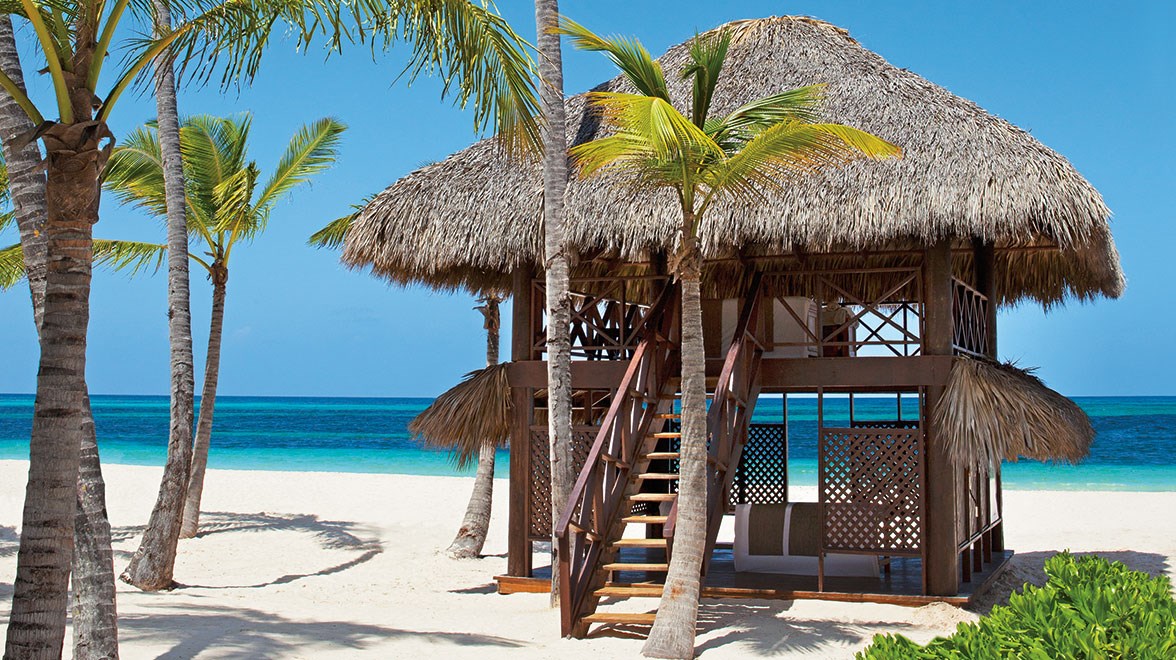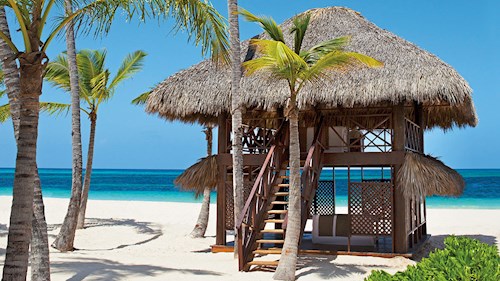 If you would like to hear more about these beautiful properties or to book a holiday please call us on 020 7751 0660 or fill out the form below.