With a passion for bold luxury and one-of-a-kind experiences that defy expectation, PER AQUUM jump-starts 2016 with the launch of PULSE – a stream of immersive avant-garde experiences from A-list affairs to intimate celebrations, all taking place at PER AQUUM Huvafen Fushi and PER AQUUM Niyama in the Maldives.
A Fashionable Debut: 

6 January 2016 at PER AQUUM Huvafen Fushi

Kicking off PULSE's debut line-up is Justine Picardie, Editor-in-Chief of Harper's Bazaar and Town & Country, here in the UK. As bestselling author of four books, Justine is the literary genius behind the widely acclaimed biography 'Coco Chanel: The Legend and the Life' and this January guests have the opportunity to meet her. And as part of its 'Popcorn Under the Stars' series, the resort will also be airing the movie 'Coco Before Chanel', starring the beguiling Audrey Tautou.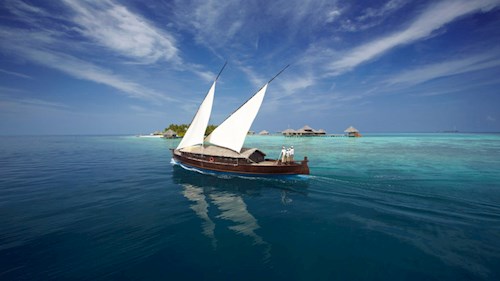 Down Under.ground:

10 January 2016 at PER AQUUM Huvafen Fushi

Hot on Justine's heels in early January will be Chef Nelly Robinson from nel. Restaurant in Sydney. Celebrated for his contemporary interpretations of modern Australian dishes, Chef Nelly will be hosting a one-night only dinner at Vinum, the resorts unique underground cellar cave.
Water for Your Soul: 

February 2016 at PER AQUUM Huvafen Fushi

In February, GRAMMY Award-winner Joss Stone lands in the Maldives for an exclusive one-night only performance for her Total World Tour, an ambitious personal quest to play in every country on the planet.
Cult Creamery:

March 2016 at PER AQUUM Niyama

Also conjuring up culinary creations is Chin Chin Labs. Based in Camden Market in the UK, Chin Chin Labs has achieved a cult status amongst chefs and ice cream aficionados the world over. Shunning traditional techniques and convention, they have been creating artisanal ice creams to order, frozen with liquid nitrogen since 2010. Hailed by The Times as 'The best ice cream parlour in England' , these ice cream magicians will be making Maldives-exclusive flavours at PER AQUUM Niyama's island 'Play' over Easter, featuring ingredients from the resort Chef's own herb garden. 


Chef to the Stars:
20 – 21 April at PER AQUUM Niyama

25 – 26 April at PER AQUUM Huvafen Fushi

April will see PER AQUUM Huvafen Fushi and PER AQUUM Niyama joining forces to host Chef Akira Back and his celeb-enticing brand of Japanese cuisine with a Korean twist. Chef Akira is the success story behind the famed Kumi Japanese Restaurant + Bar and Yellowtail Japanese Restaurant & Lounge, both in Las Vegas.


Bespoke Leather:

Mid 2016 at PER AQUUM Huvafen Fushi

Injecting a little vintage elegance to PER AQUUM's 'Dream Island' in mid-2016 will be Indian artisans of leather, Nappa Dori. Guests will get the chance to take part in bespoke workshops, learning the art of leather making from the masters of their craft.

With all this and more on the horizon – from parties until dawn to one-on-one masterclasses, why not treat yourself to a once in a lifetime getaway to PER AQUUM Huvafen Fushi or PER AQUUM Niyama