Beat the January Blues in Jamaica
We can think of no better way to beat the January blues than a relaxing holistic retreat in Jamaica at the beautiful Round Hill Hotel, led by expert life coach, Shayna Hiller. In this fabulous beachfront setting from 19-22 January, Shayna will guide you in yoga, mindfulness and nutrition on the ultimate health and wellness retreat - start 2017 as you mean to go on.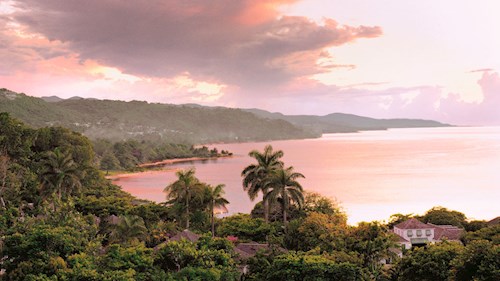 A Fresh Start, Caribbean Style
After the bustle of the festive season, we are always in need of a fresh start; to stop and reflect on the busyness of Christmas, and to start focussing on the positive things to come. Escaping to glorious sunshine on the Jamaican coast for some blissful R&R with a professional coach to guide you, is the perfect excuse for fleeing the dreariness of winter and recharging the batteries.
Your Holistic Retreat
Shayna Hiller is an expert life coach and on this special retreat she will guide you on the integration of mind, body and spirit, to ensure you leave feeling refreshed and revitalised to take on 2017 with a positive outlook. Shayna's real expertise in yoga and meditation are what make this retreat so unique, and her special nutritional meal plan guarantees this to be the ultimate healthy retreat for the New Year. Daily classes in mindful yoga and simple meditation techniques are included to reduce stress and increase energy and mental clarity. We couldn't think of a more idyllic setting to focus on health and happiness for the year ahead.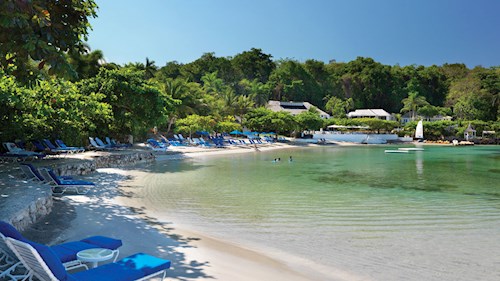 Stay at the Round Hill Hotel, Jamaica
This charming hotel nestled on the dazzling Jamaican coast is the perfect place to completely switch off and enjoy the calming ocean views. The spacious, oceanfront rooms exude style and comfort and, alongside the beautiful spa, make the perfect retreat for a peaceful and relaxing holiday. Our experts love the Round Hill for its own special character and charm; the interior design by Ralph Lauren is simply stunning with cool white stone floors, luxurious four poster beds and the prime beach front location is perfect for gentle walks along the golden bay.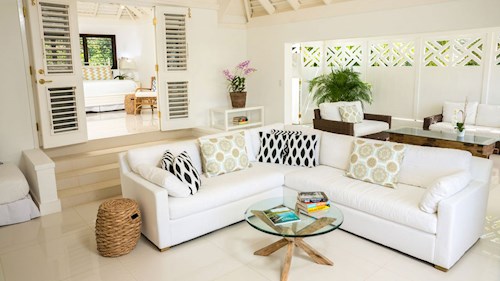 Explore Jamaica Further
Our experts can plan your Jamaica holiday around the retreat to take in the very best of this Caribbean gem, from lazing on the golden beaches, to experiencing its unique and effervescent culture in the midst of astounding natural beauty.
Combine this retreat within your holiday to Round Hill: 7 nights, including the holistic retreat on 19-22 January, from £3,799 per person, including Full Board (excl. beverages), flights, transfers and the use of a UK airport lounge.
Offer includes 15% saving & 1 free night.
Book by 31 December.